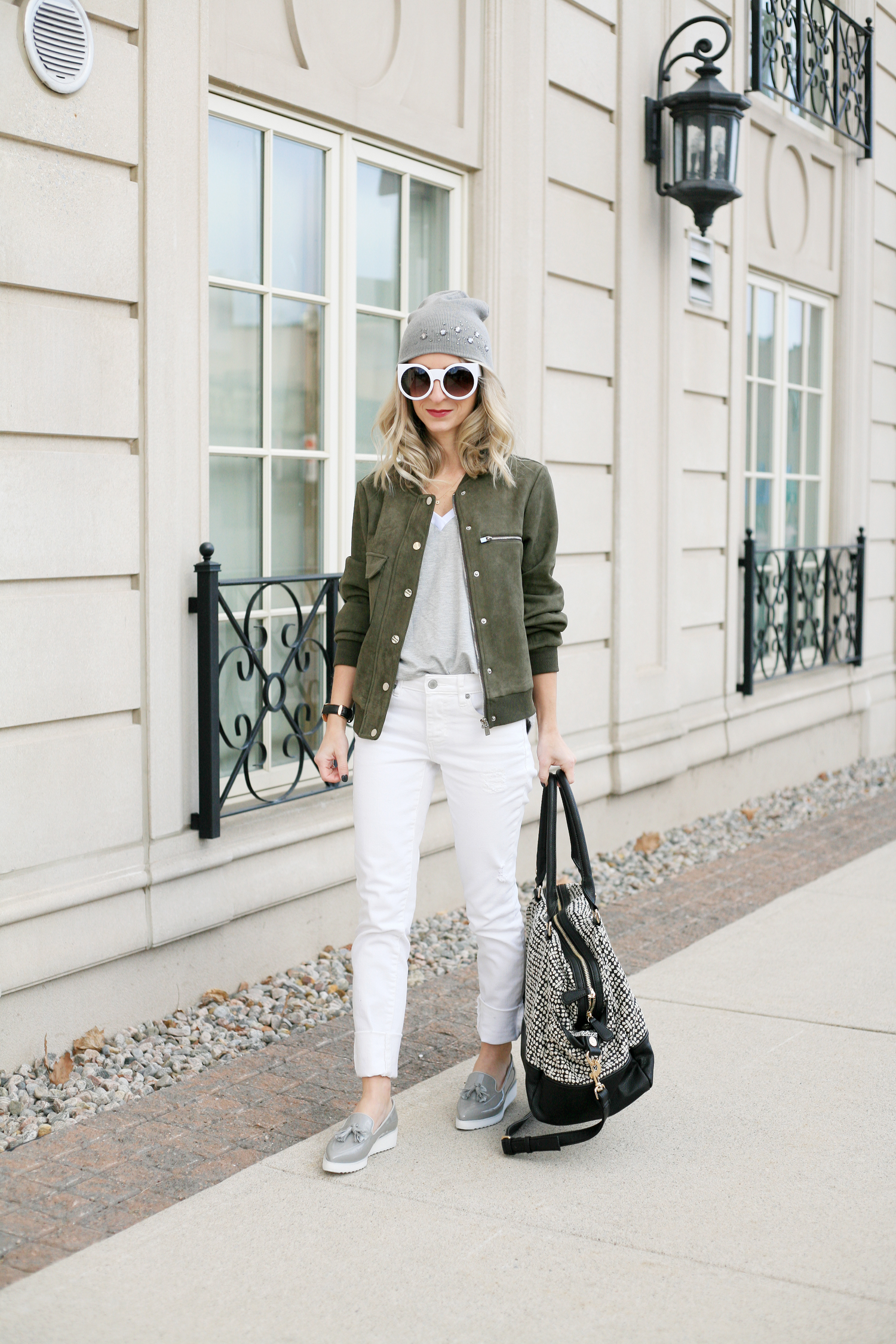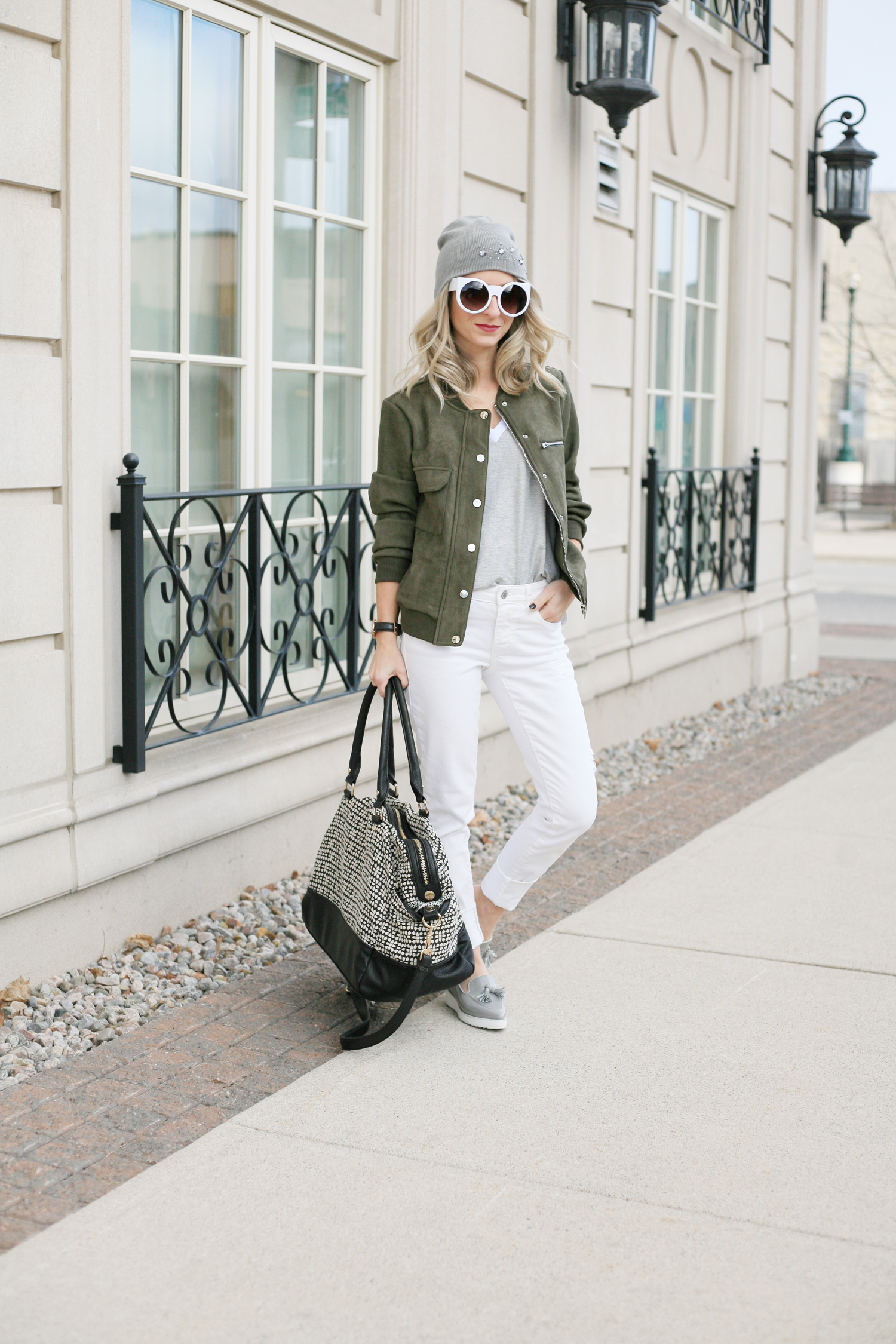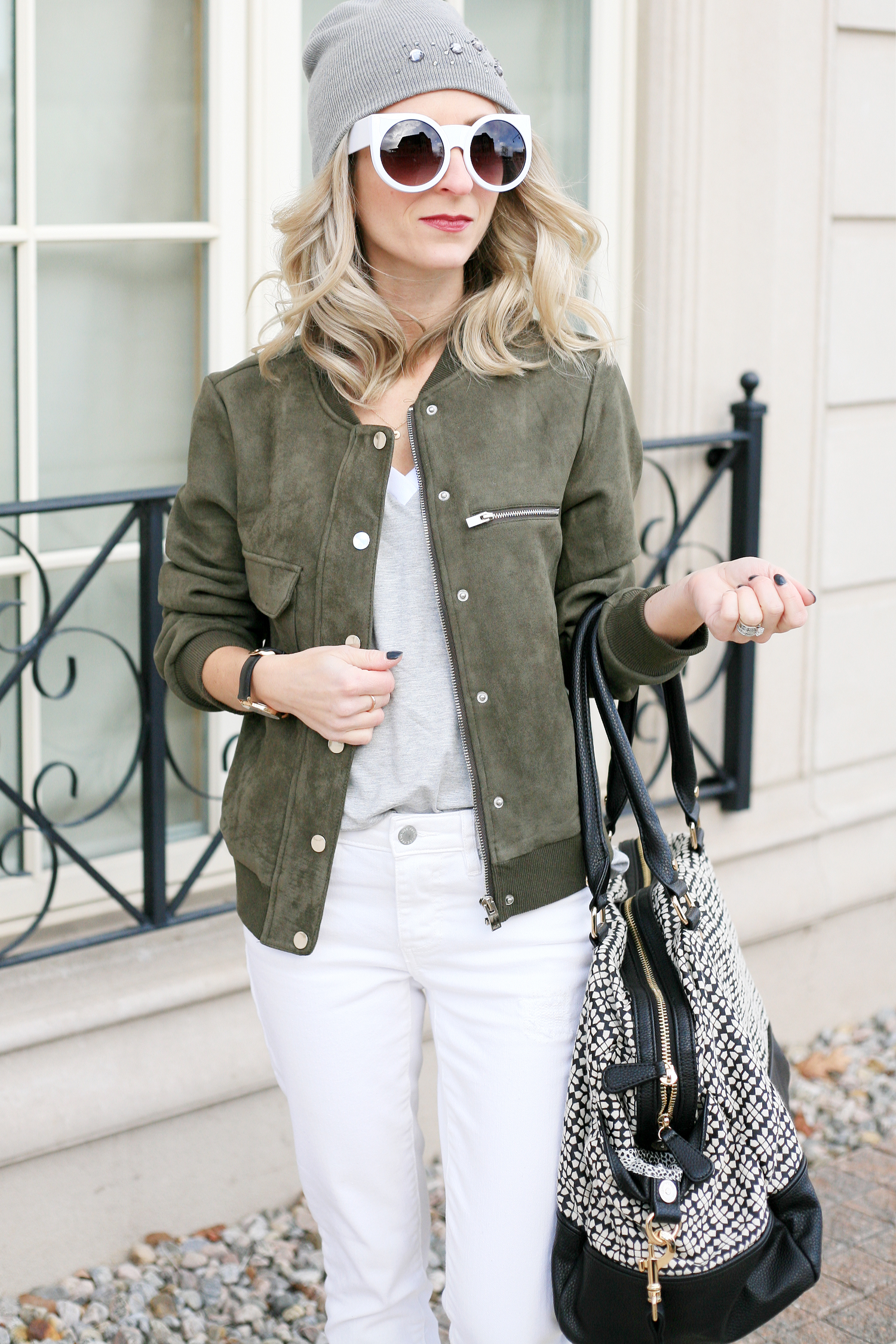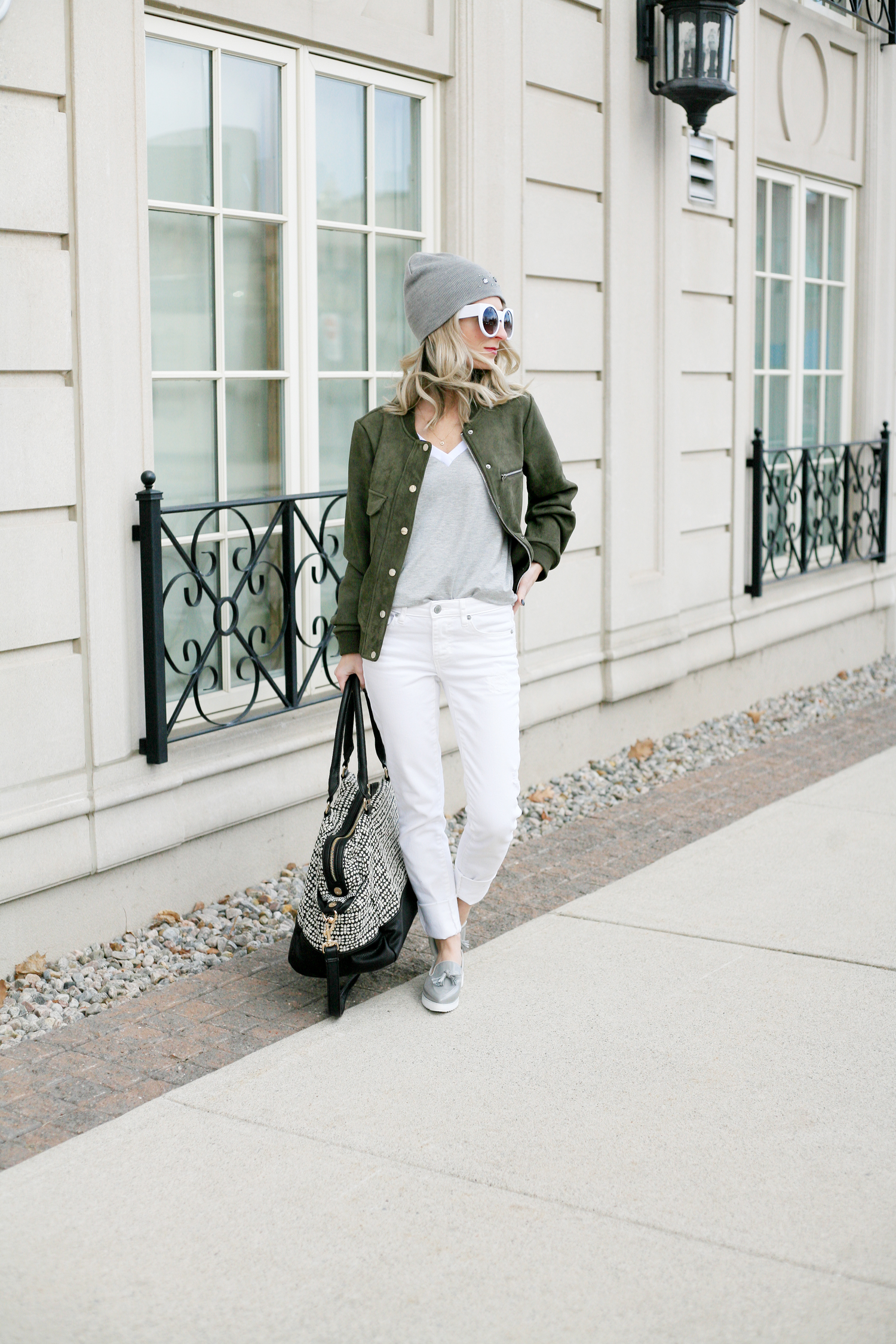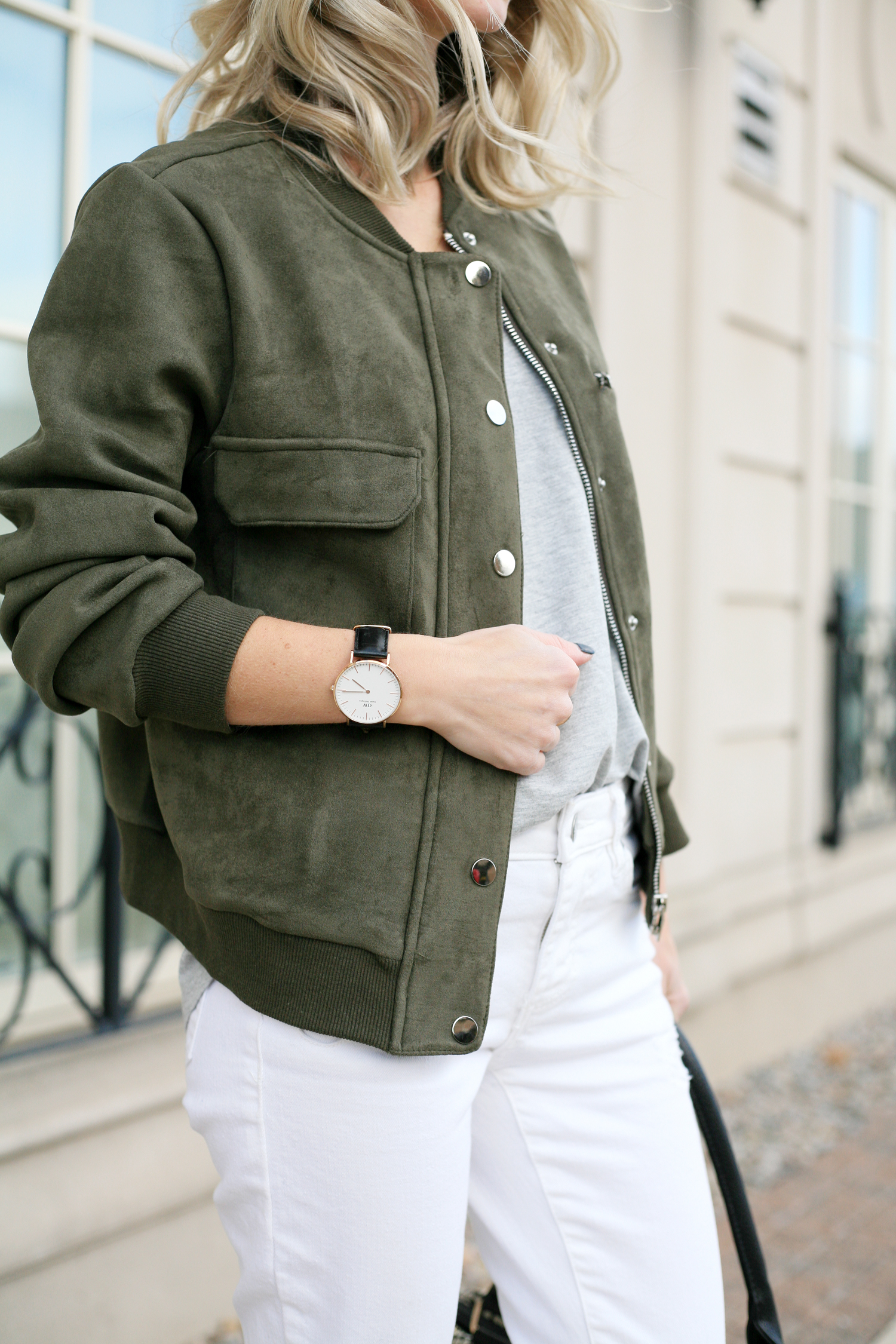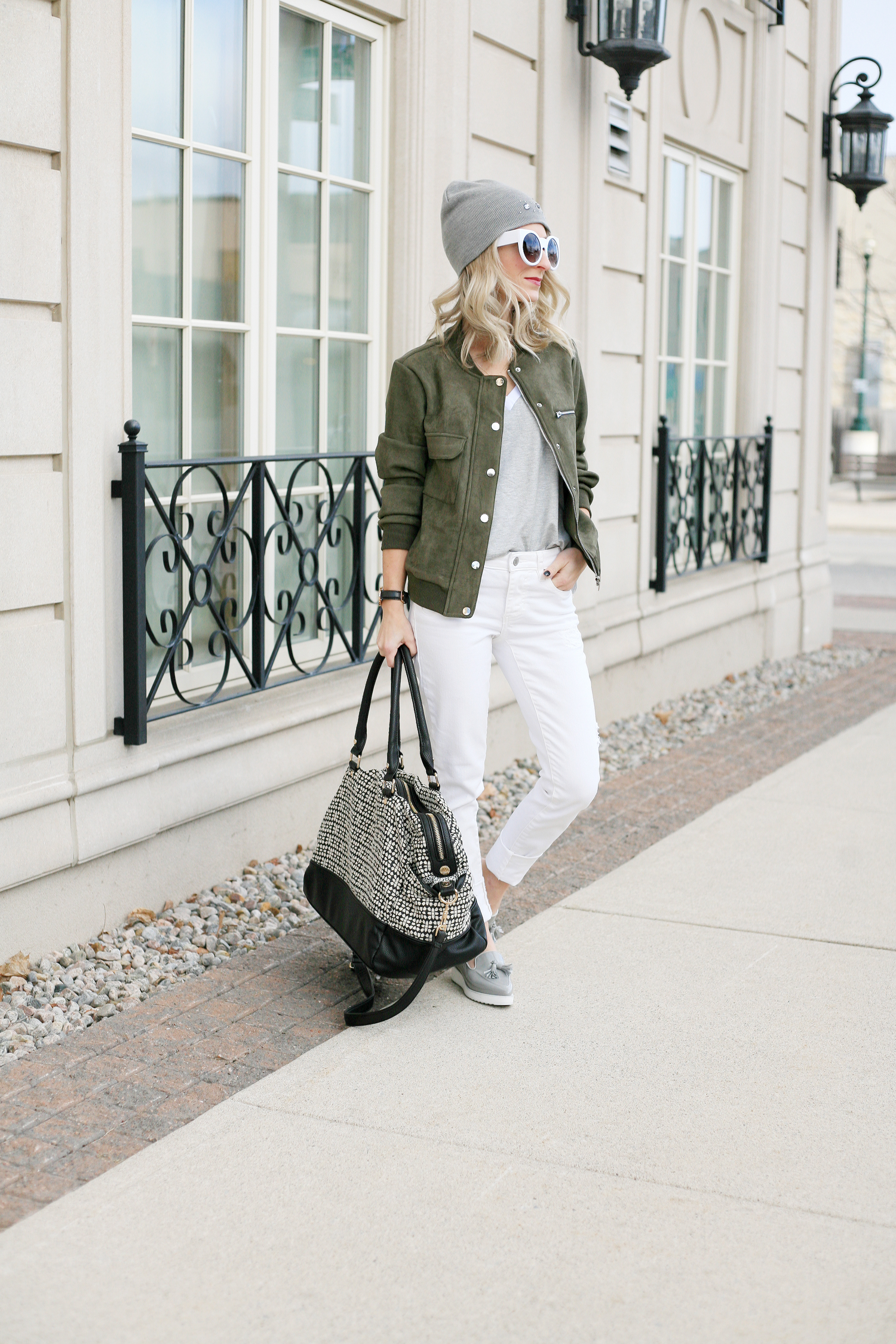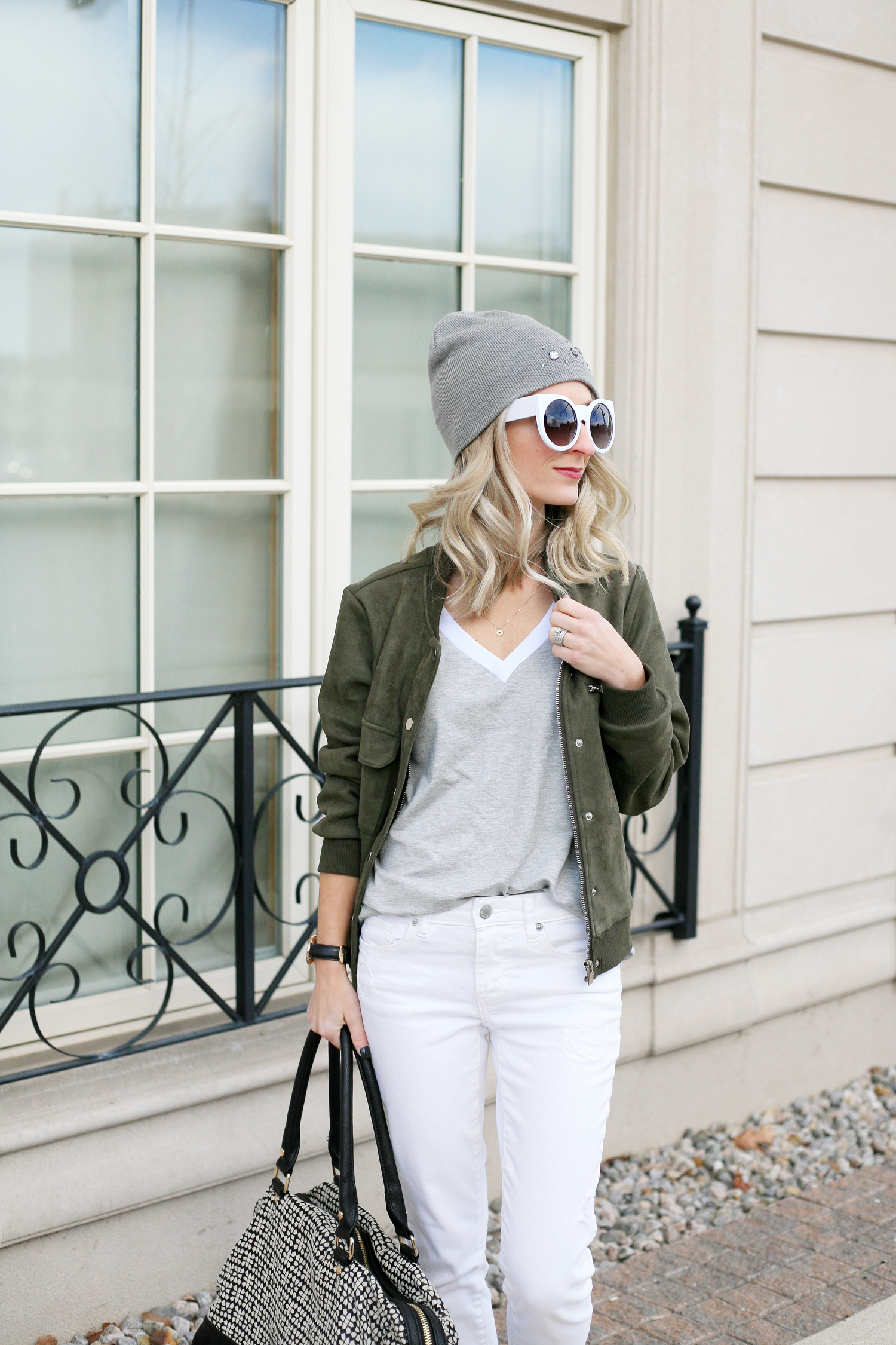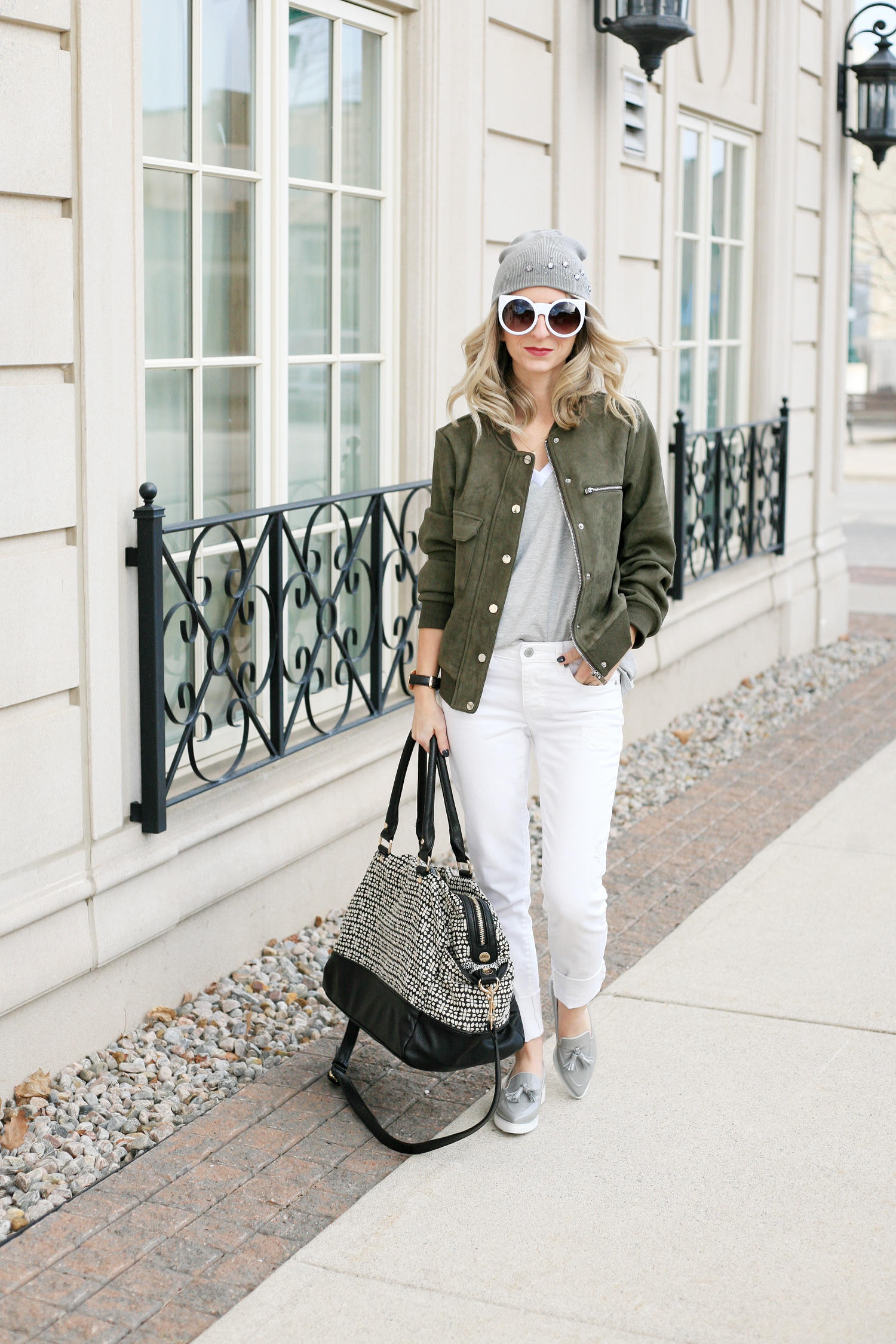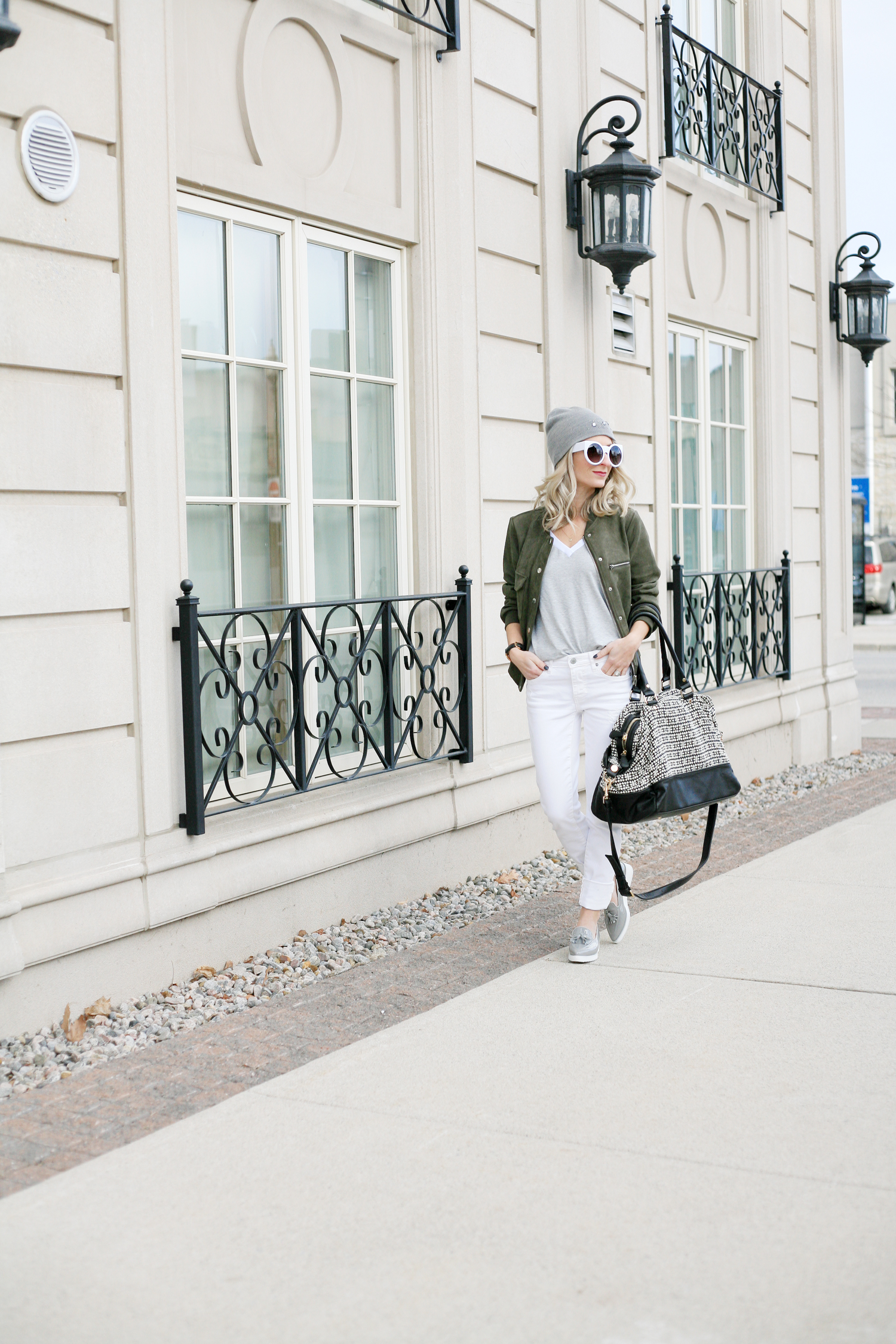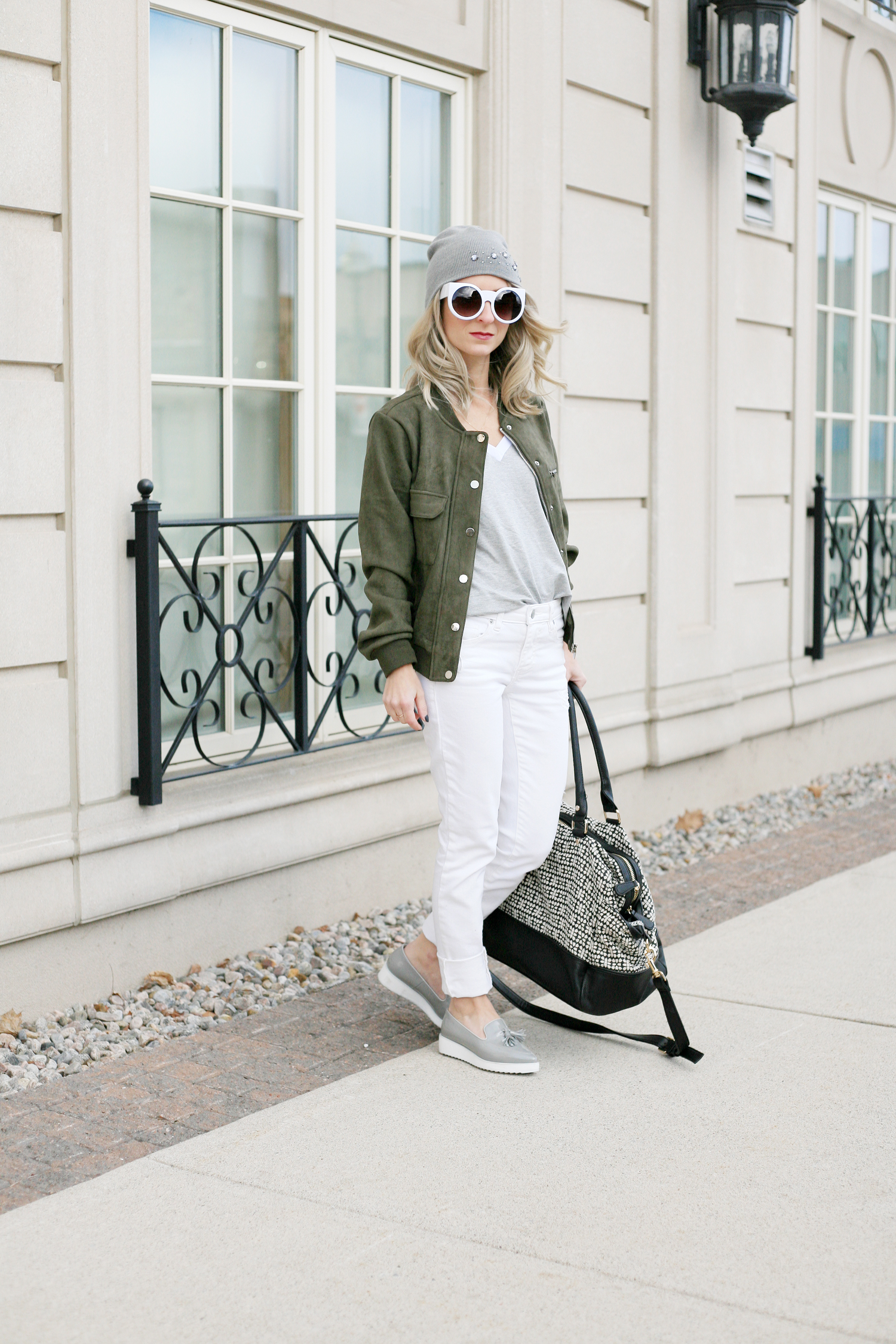 Jacket: c/o SheIn l T-Shirt: c/o SheIn l Jeans: Joe Fresh (old, similar) l Sunglasses: ban.do (similar) l Shoes: Pretty Small Shoes (similar) l Travel Bag: Sole Society (old, similar) l Hat: Joe Fresh
When it comes to travel style, being comfortable AND looking good often don't seem to mesh. Long walks to the gate, juggling multiple carry-on bags (not to mention strollers, car seats, and diaper bags), and sitting for hours in tight, confined quarters make the necessity of looking good while you travel the very last thing on many peoples minds.
Thankfully for our upcoming trip with Expedia.ca, we'll be leaving all the baby gear behind and travelling light and excess-baggage free! Expedia.ca helped my husband and I plan the perfect getaway to Cancun, Mexico for some much needed R&R and we couldn't be more excited. We booked an amazing deal on our 5-star resort and saved nearly 20% off the regular ticket price. Check out these stunning all-inclusive Mexico vacations at Expedia.ca – it was SO hard to narrow it down to just one property – I wanted to stay at them all!
As a Fashion blogger, looking good at all times is high on my priority list. So appropriately today's blog post is all about achieving the level of travel comfort you need, while looking as good as you really want. Here are my top 5 tips for traveling in style:
3am wakeup calls got you thinking "messy hair don't care"? Instead of throwing all shame out the window, pop on a cute beanie (my fav is under $5!!!) that will hide flat or frizzy locks and keep you looking polished from the get-go.
Go big or go home. Oversized sunnies cover a multitude of sins and are your best friend when it comes to those early morning dark circles that even the best of concealers couldn't hide.
Are you known to rock a solid arm party day in and day out? Take a cue for comfort here and leave the multiple bangles and strands of pearls in your carry-on baggage, because nothing slows down security lines more than the fashionista who's wearing every piece of jewelry she owns. Stick to the K.I.S.S rule (keep it simple stupid) and keep jewelry to a minimum for an effortlessly pulled-together look.
Layer, layer, layer. Start with a great t-shirt (this one is so thick and soft), add a light-weight jacket, then top with a big cozy scarf that can double as a blanket if the AC on the airplane decides to have a mind of its own. Please leave the oversized sweatshirt at home ;)
Comfortable shoes don't have to be ugly. I repeat, COMFORTABLE SHOES DON'T HAVE TO BE UGLY. Sorry for raising my voice, but this is really one of my worst pet peeves. Your shoes can make or break a look, so think this through just a little longer than all my other tips. Comfortable footwear has come a LONG way and finding a stylish pair of athleisure kicks is really easier than it looks. Think beyond your average gym sneaker and look for a pair with a streamlined design, a neutral color scheme (white, gold, tan), and maybe a little extra platform if you're feeling adventurous. Or try a pair of trendy oxfords (like these here) for an upgraded casual-chic look.
These five tips have quickly molded my go-to travel uniform over the years and I'll be implementing them for our trip to Mexico later this month. Expedia.ca made booking the ultimate adults-only getaway so easy, and you're sure to find your perfect family, couples, or solo vacation on their website too. Where would your dream vacation take you?
*Photo's by Danielle Pollacco