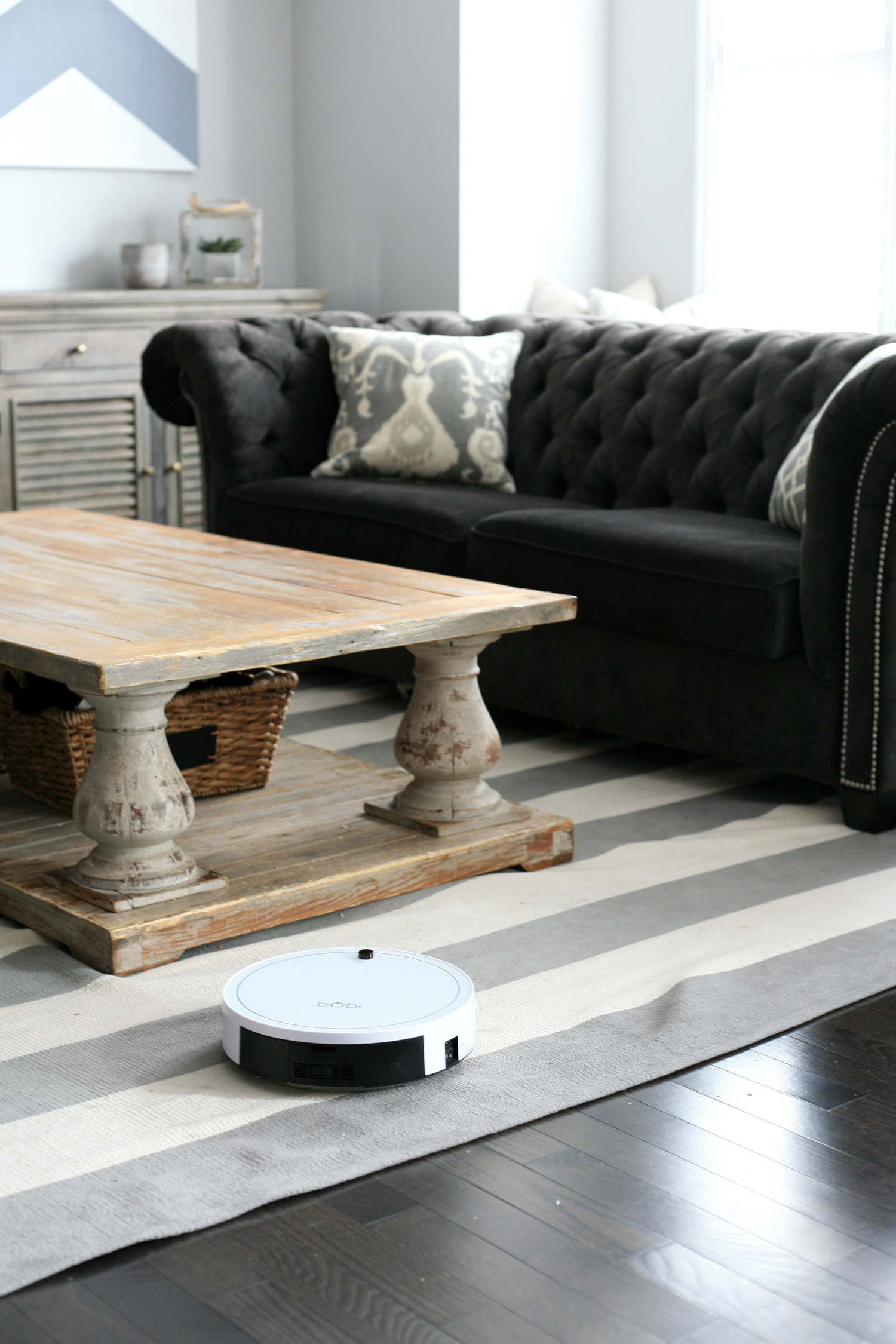 Oh how I long for the days of perfectly tidy houses, clean sofas, and spotless, shiny floors – was it all just a dream? Nearly four years ago this month these things were actually still a reality that I definitely took for granted and sometimes really long to go back to. However, despite the messy rooms, stains, and crumbs that have become today's reality, I wouldn't change it for the world, and finding smart solutions to combat these issues has become a little obsession of mine as of late. Enter bObsweep…
I'm a vacuuming kinda girl and rarely ever take out the broom and dustpan, so when I learned that the cutest little robotic cleaner could sweep, vacuum and mop – simultaneously – I was instantly intrigued and needed to try it out for myself. When our bObi Classic (rhymes with 'lobby') arrived in the mail I literally couldn't help myself from ripping open the box as fast as I could, and getting her working right away. You see, it's literally like having a second pair of hands cleaning for you, and who couldn't use a little extra help around the house? The world of robotic cleaning has literally opened my eyes to endless possibilities and has me wondering what other options are out there that I could take advantage of. A robot that washes dishes, folds laundry, and makes dinner? Now I'm getting a little carried away… back to our dear bObi.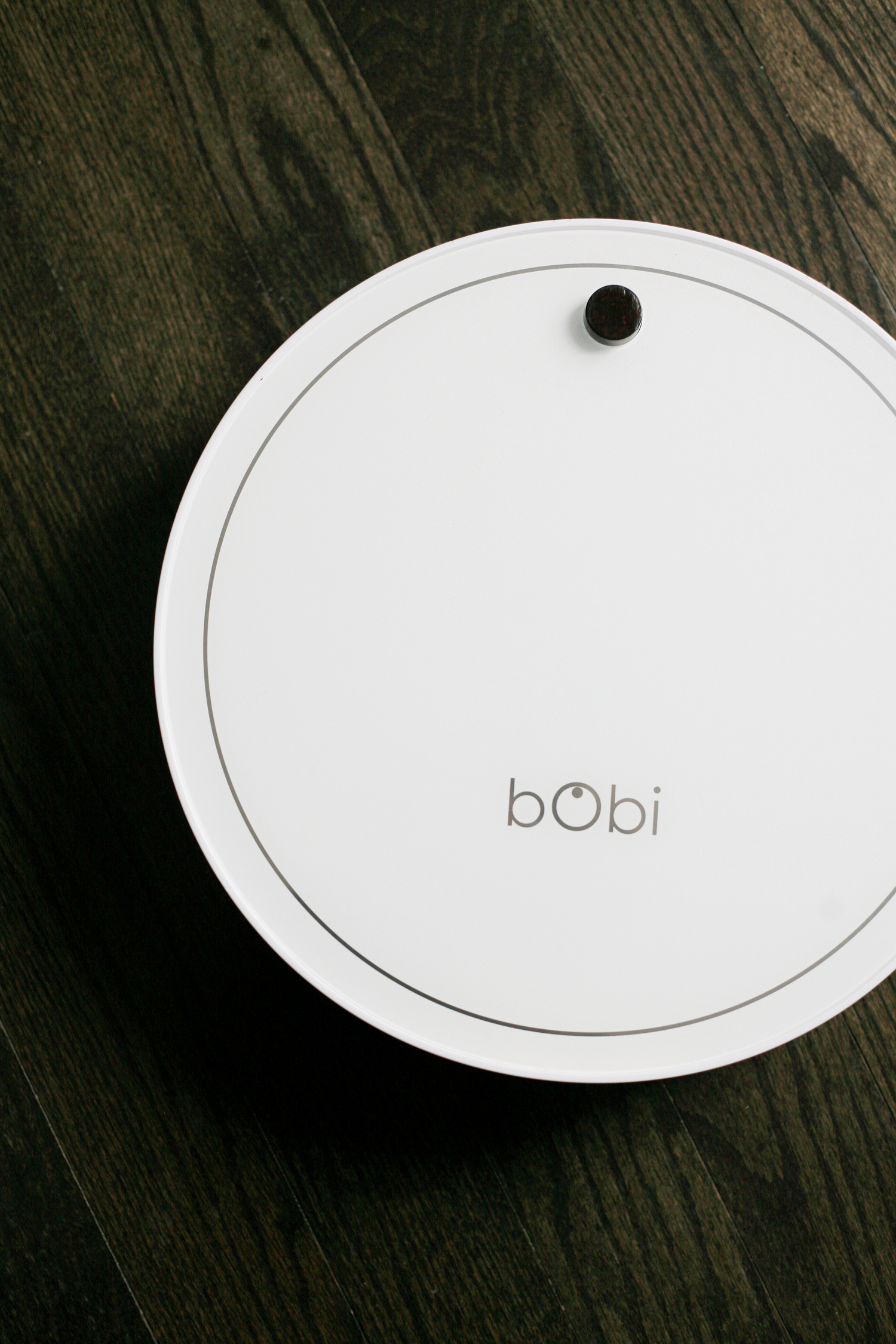 I believe my kids think bObi is like a pet which is why my son is constantly asking why she can't come with us when we go out, or if it's bObi's bedtime yet. And then there's my daughter who chases her around and tries to taunt her with a trail of breadcrumbs.  In any case, she has endearingly become a member of the family that we just can't live without.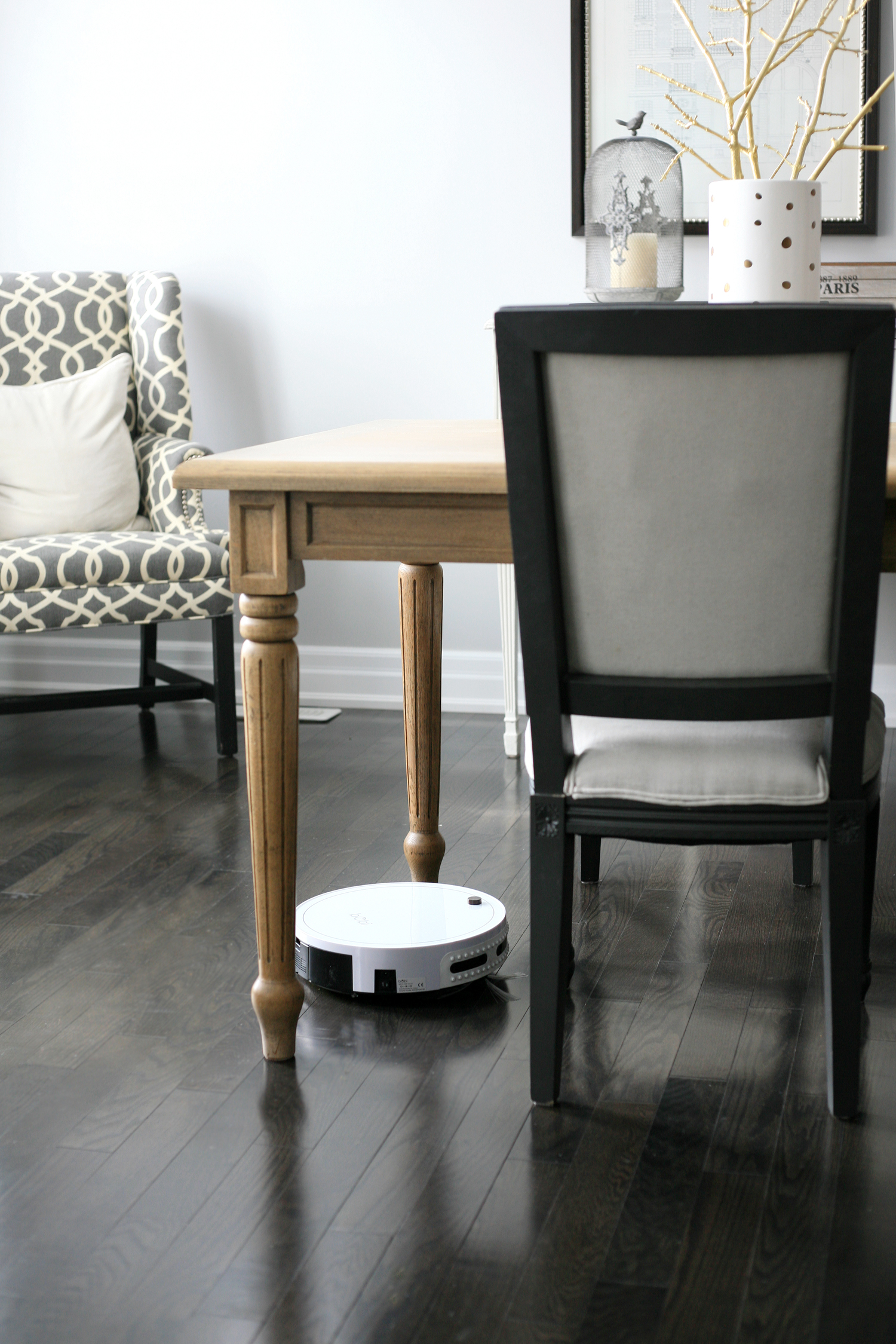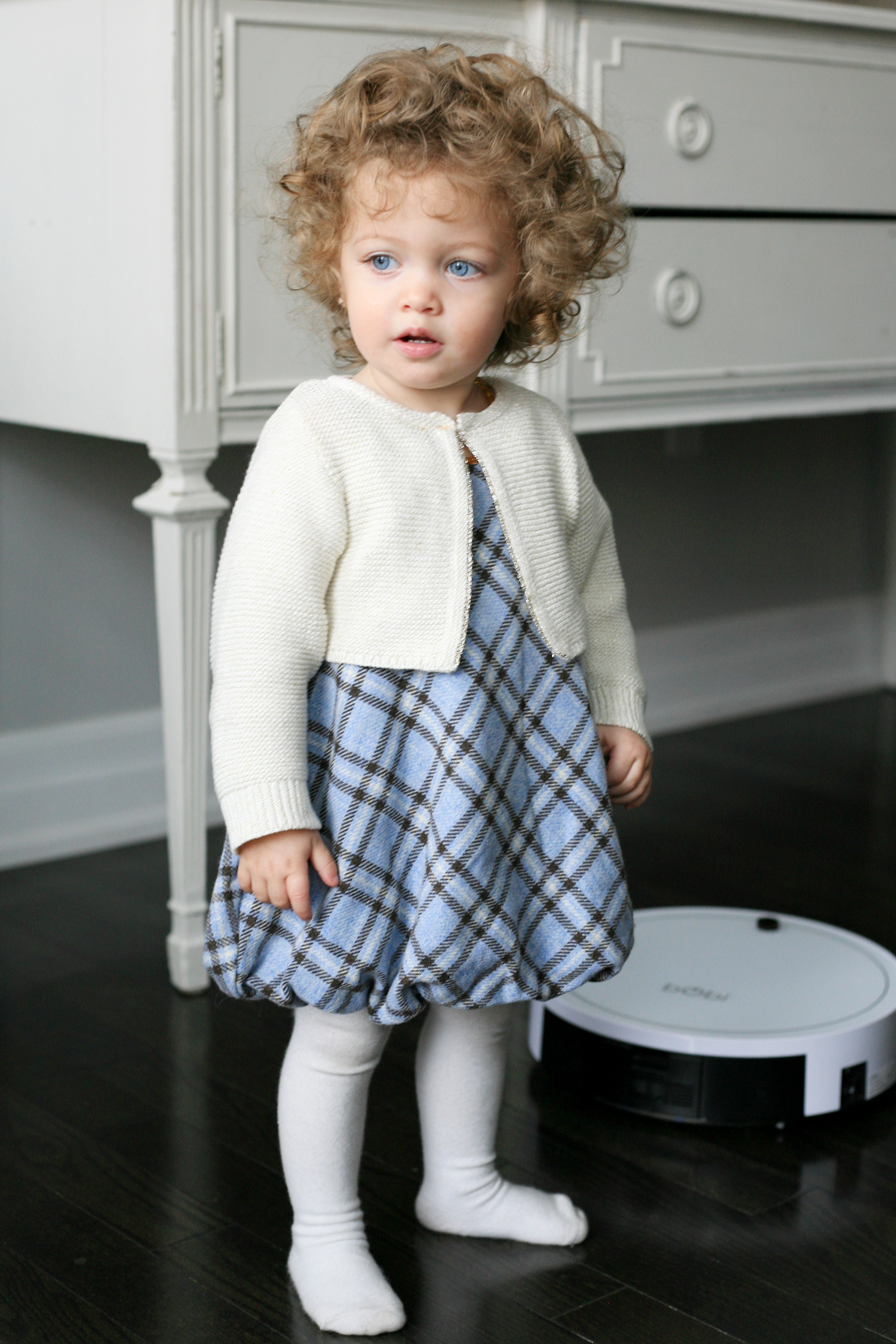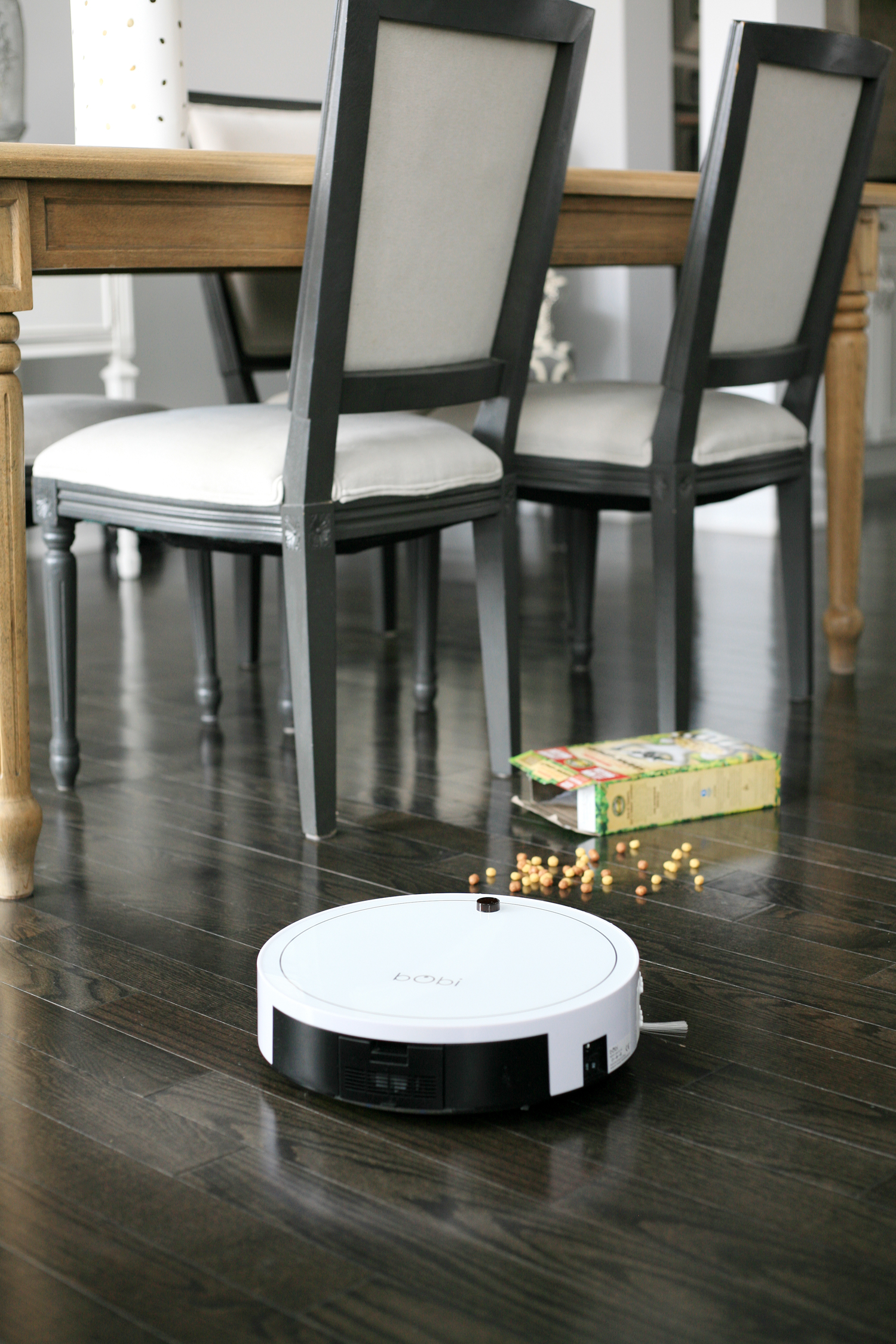 A simple push of the GO! button sets bObi in motion as she smoothly glides across the floor (on both hard and soft surfaces) picking up dirt, crumbs, and small debris along her way. If you attach the wet moping cloth she will even mop up small stains and spills, polishing the floor to perfection. She's smart enough to know where there are stairs, walls, and other obstacles so she doesn't fall down or run into things, and easily fits underneath furniture to get to those hard-to-reach messes. And the best part is that after she's finished her work and senses her battery is low (15%), she automatically makes her way back to the docking station to JUICE up before the next cleaning. It's such a genius system that I can't believe we didn't discover her sooner.
We particularly like the remote feature and how you can program bObi to start cleaning at a time that's convenient for you. At the end of the day I like to put up all the chairs, put away any large obstacles, and program her to do her thing in the middle of the night while we are sleeping. There's nothing like the feeling of clean, sparkling floors first thing in the morning – seriously, it's the best! With kids that like to take their food with them wherever they go (meaning you might just find pieces of food scattered around our house) the bObi Classic also has a UV light that kills bacteria on the floor, and a HEPA filter that traps harmful airborne particles – such a reassuring feature for us. And if you have a particular mess that needs some attention (like around the high-chair), you can set bObi to the WAFFLE setting and she will work to clean up just the mess within the spill area.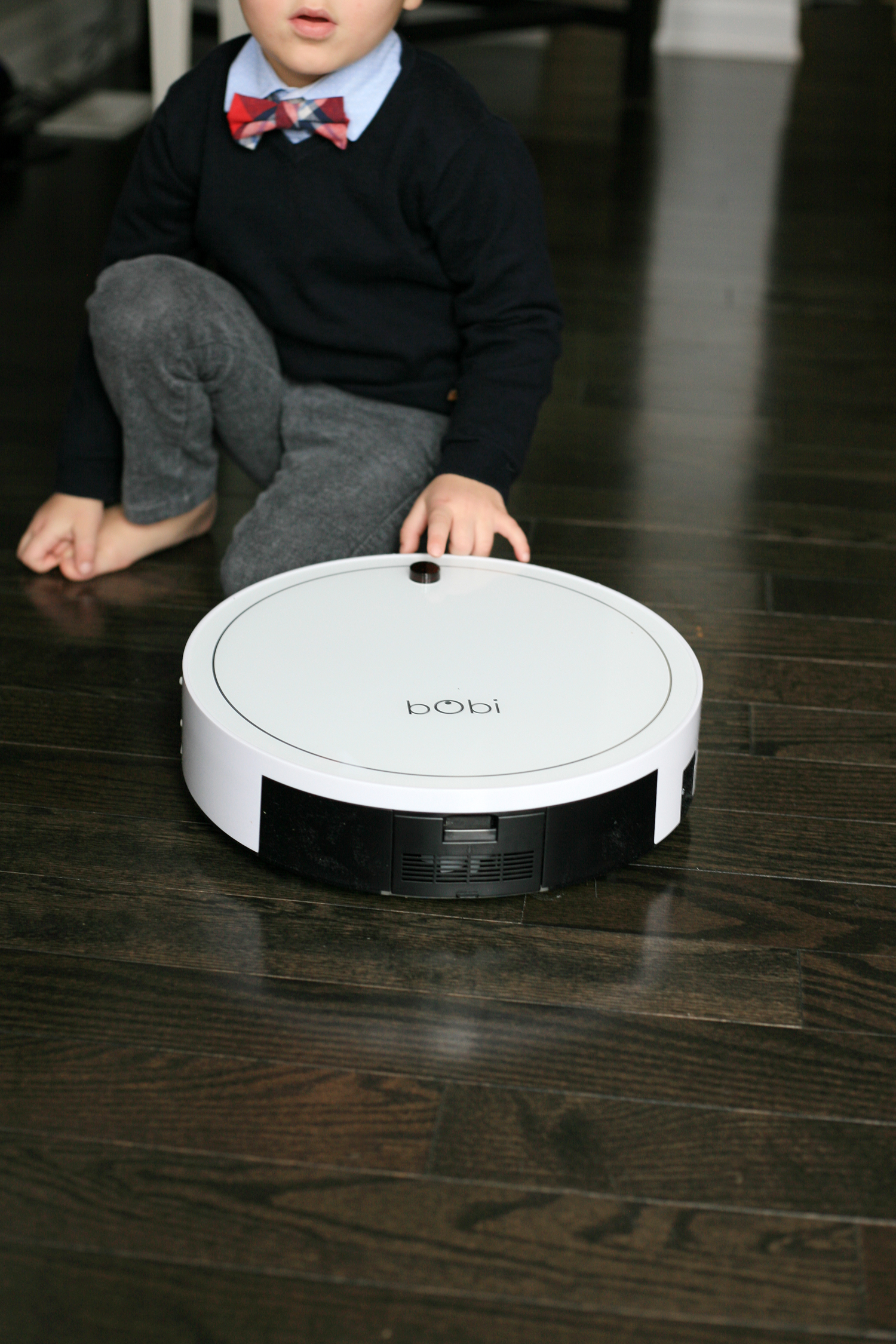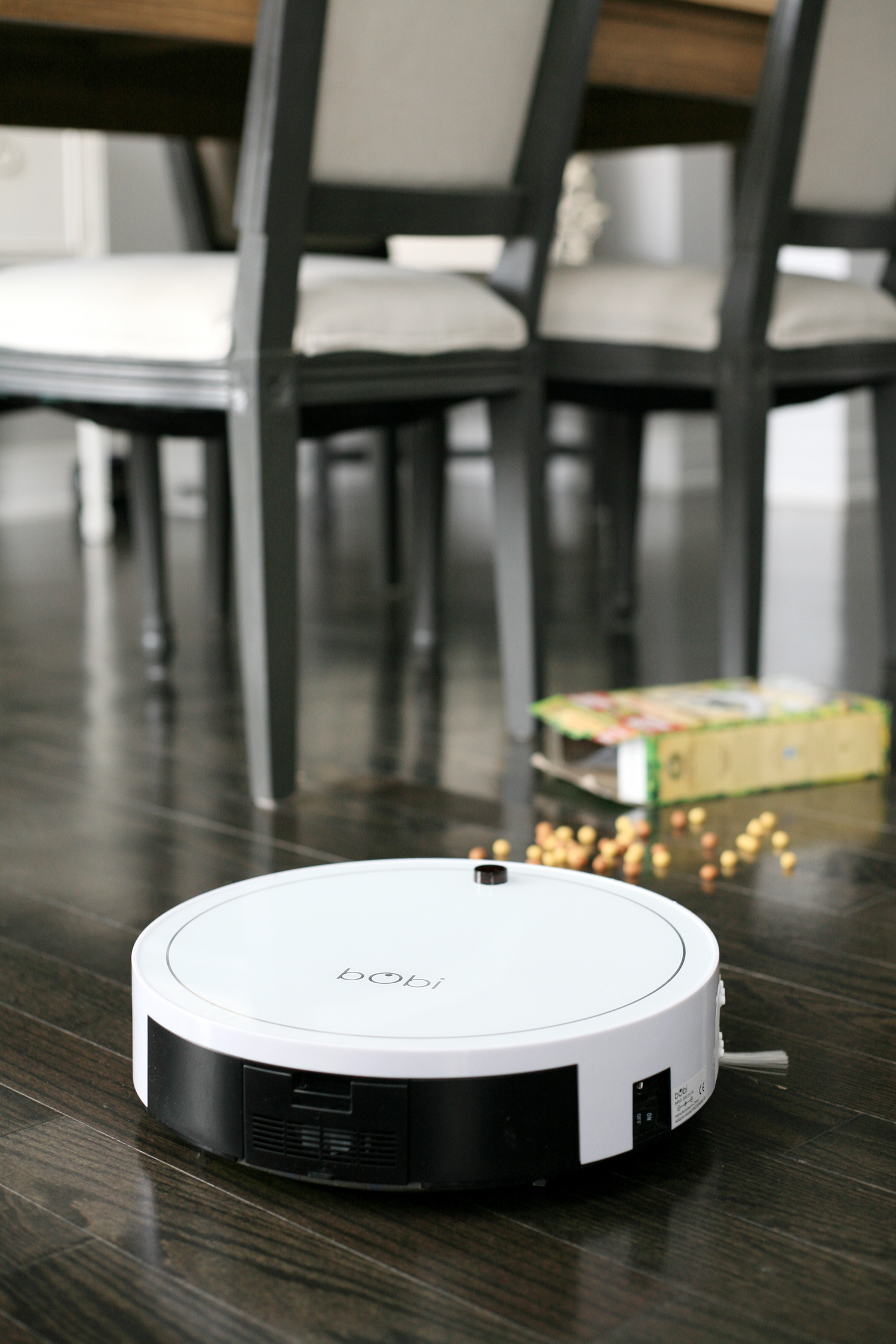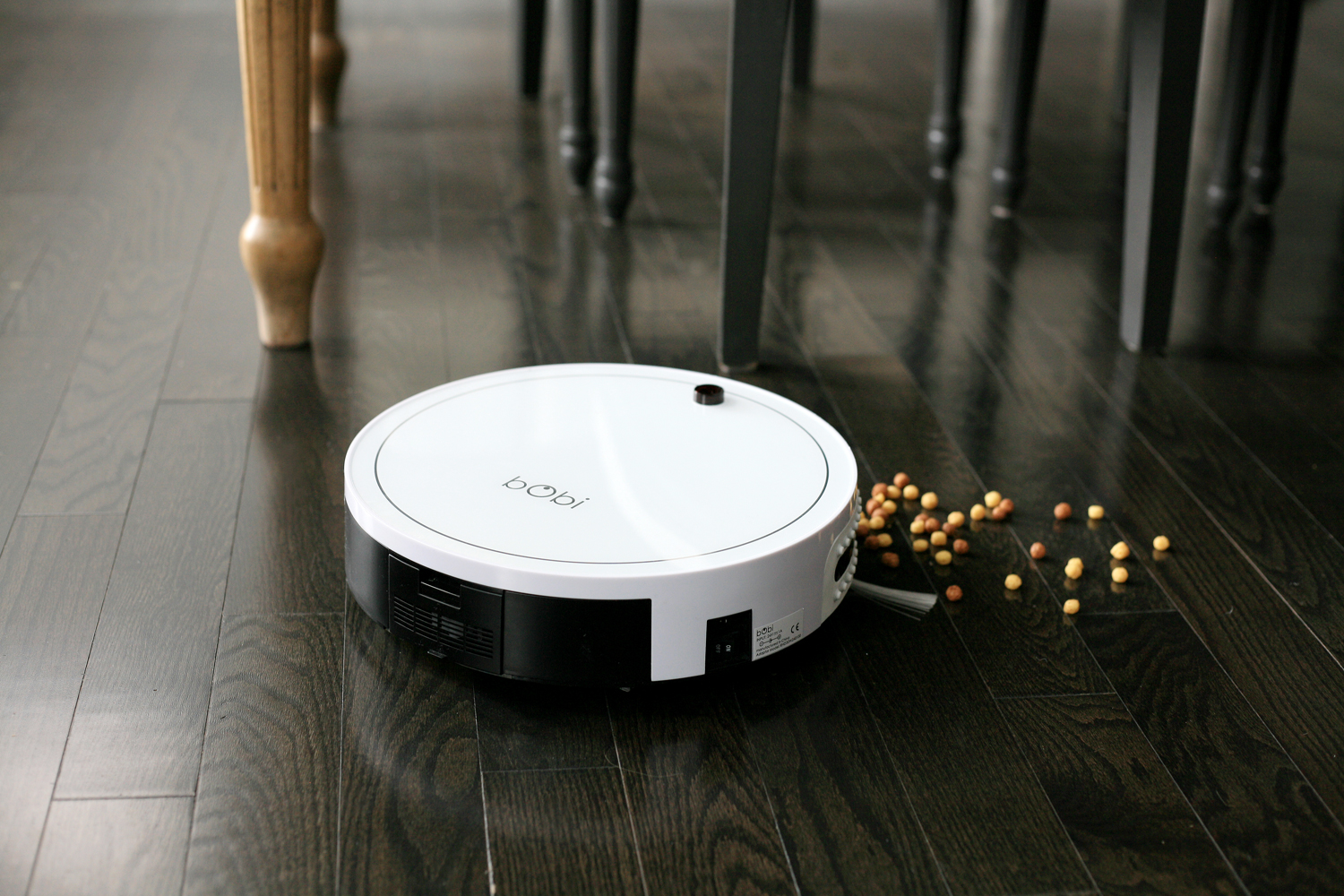 We've been using bObi daily and she's become part of our daily routine. We count on her to tidy up after meals, and keep our messiest spaces clean.  She hasn't replaced weekly cleaning with a traditional vacuum and mop, but she certainly is keeping our home much cleaner in between cleanings.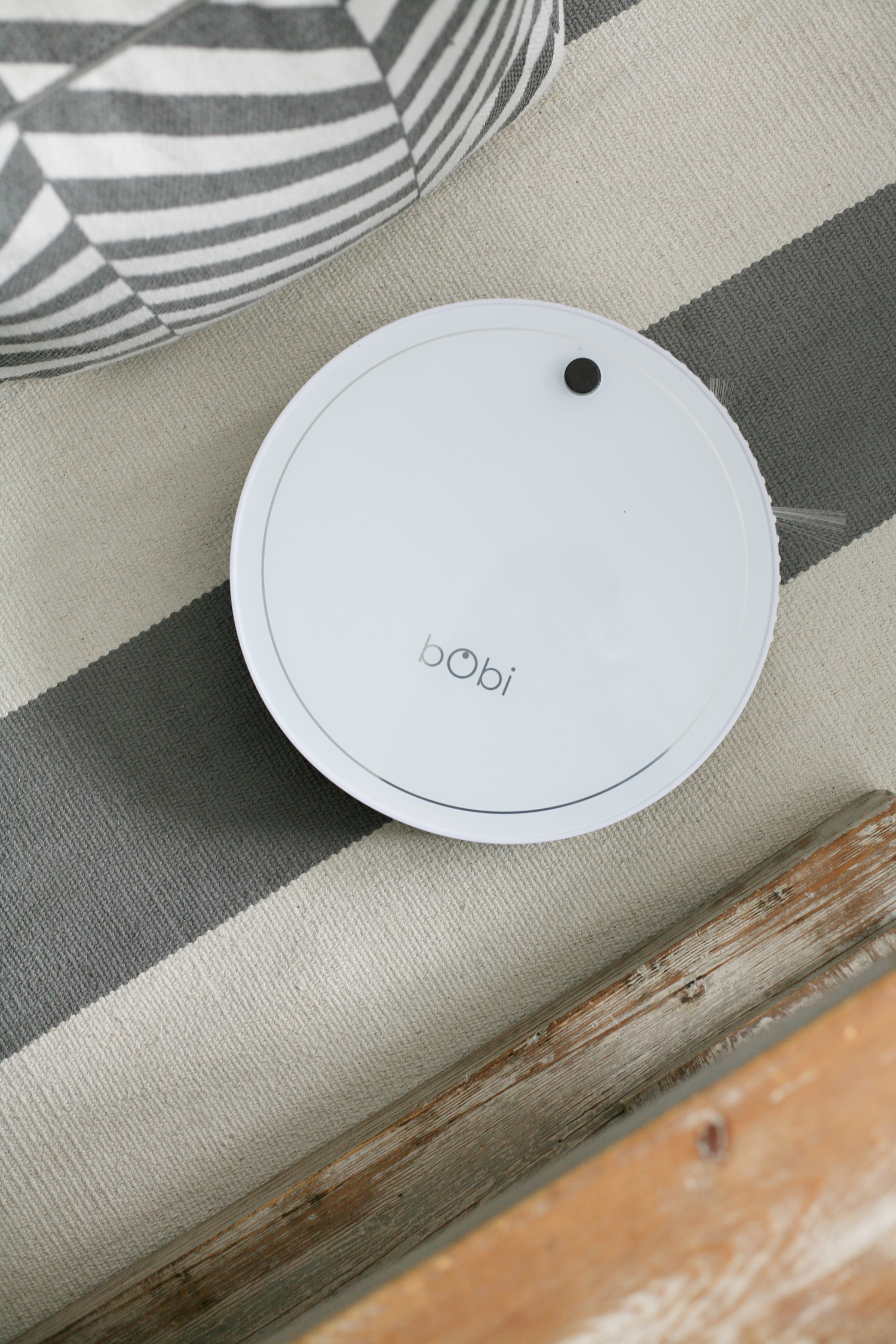 Some additional benefits of bObi is that she is safe for the whole family (no lead, mercury or anything else harmful), and last but not least, she's sleek and oh-so stylish. Yes, the way she looks is very important to me because she has become a permanent fixture in our main living space, so her bright white, ultra-modern design is a welcome addition to our home decor.
My 19 month old now says 'bObi' even before saying her own name, and when I asked my 4 year what he likes about bObi, he said that 'he loves her so much because she is very friendly and vacuums for us'.  LOL. Yes, she's a friendly, welcome addition to our little family and we couldn't imagine life without her! Now time to put her to work…
*Thank you bObsweep for collaborating on this post. All opinions are my own.