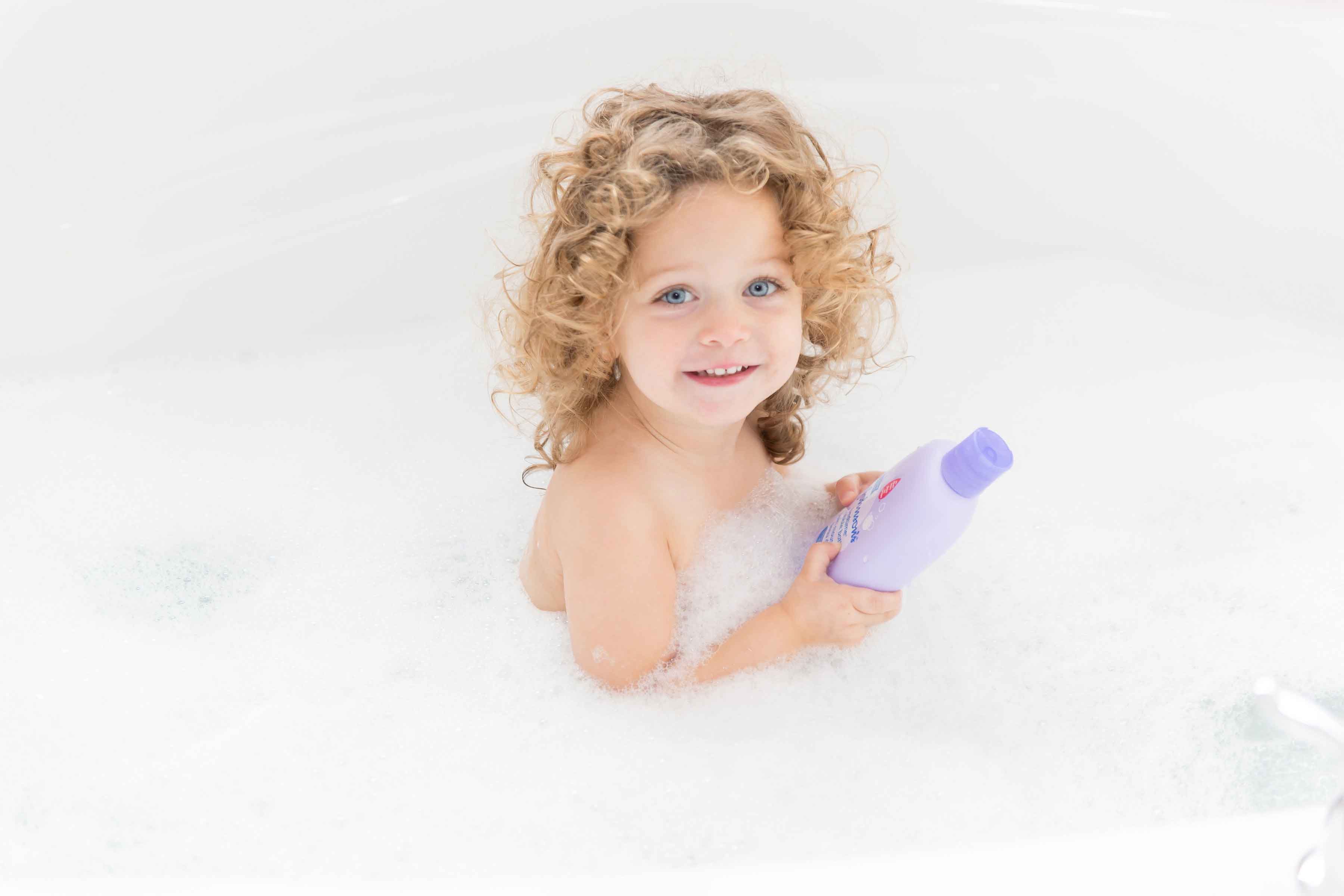 *This post is sponsored by JOHNSON'S® Canada. In exchange for this post, I have received perks in the form of products and/or compensation. All opinions on this blog are always my own.
A major part of growing up is being granted more independence and even at a young age, it's important for kids to gain a measure of freedom to develop and mature.
Our little girl recently turned two and a big change came her way in the form of a big-girl bed. We didn't actually buy her a new bed but transitioned her crib by replacing one of the rails with a toddler rail. Of course, she was thrilled with her newfound independence and immediately loved the idea of being able to get in and out of bed all on her own. On the flip side, however, this created a whole new dilemma that required some thought and planning to solve. Baby girl decided that she could now get out of her bed just about whenever she wanted, and of course, when she was supposed to be sleeping!
We've been blessed to never have a sleep issue with our daughter. For as energetic, rambunctious and, for lack of a better term, wild as she is when bedtime comes around, she typically goes right to sleep and always stays asleep through the night.
Once granted that little bit of freedom though, all of our deeply engrained sleep habits went straight out the window – until now! We recently partnered with JOHNSON'S® to give their 3-Step Bedtime Routine a try, and now one month later we are happily back on a regular schedule that has our little girl falling asleep faster and staying asleep longer!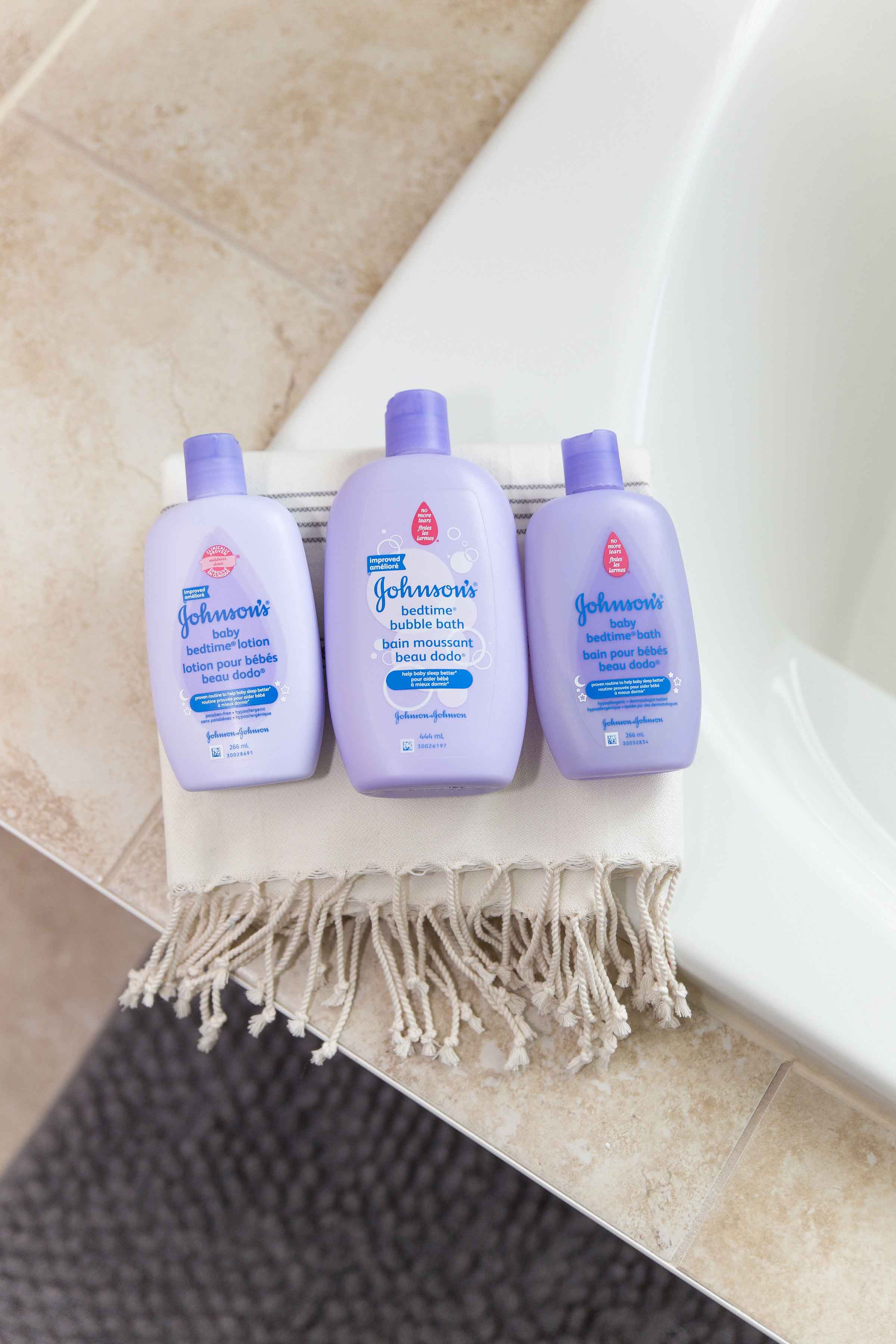 Sleep is very important for every aspect of a child's physical and emotional well-being, and thanks to JOHNSON'S®, they've been able to uncover (and bottle) the cognitive, physical, and emotional benefits of a good night's sleep for happy, healthy babies – something every mama wants! Did you know that in addition to the physical benefits of sleeping through the night, helping your child get a good night's rest also impacts their immune system and weight regulation? So important for a healthy, happy baby! And quality sleep can also improve learning and memory functions too!
When used in conjunction with each other, JOHNSON'S® clinically proven 3-Step Bedtime Routine engages a child's senses and ultimately helps them achieve a better night's sleep. It's true no two babies or children are alike, but we've found this routine works for us, and when we all get to sleep through the night again – it's a win-win! I'm also a huge fan of the fact that the JOHNSON'S® BEDTIME® products are paraben-free, dermatologist tested, hypoallergenic and gentle on the skin – definite essentials for baby's delicate skin.
Our nightly routine begins with a warm bath that includes JOHNSON'S® BEDTIME® Bubble Bath and Bath Wash. Just about every kid loves bubbles, and when it's infused with a soothing formula of gentle and calming aromas, moms love it too! This soothing wash is also gentle on her skin and safe for when she attempts to wash herself too! And with a NO MORE TEARS® formula, there's no risk of irritated or stinging eyes in all the bubbles.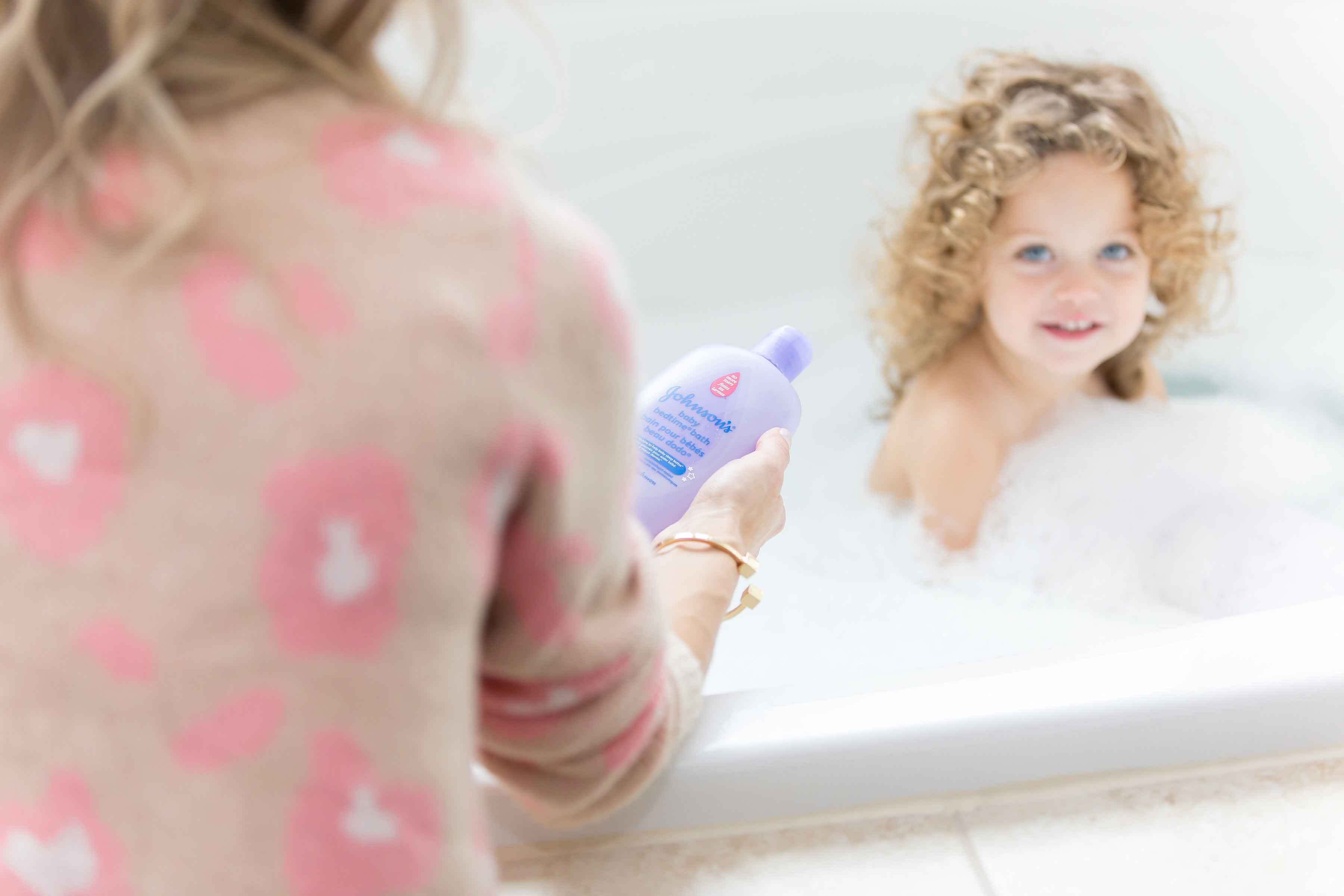 After our bath, we use the JOHNSON'S® BEDTIME® Baby Lotion (with the same familiar scent) to soothe her skin and give her a mini-massage at the same time. This relaxing process helps calm her down from all the bath fun and puts her in the frame of mind for sleep.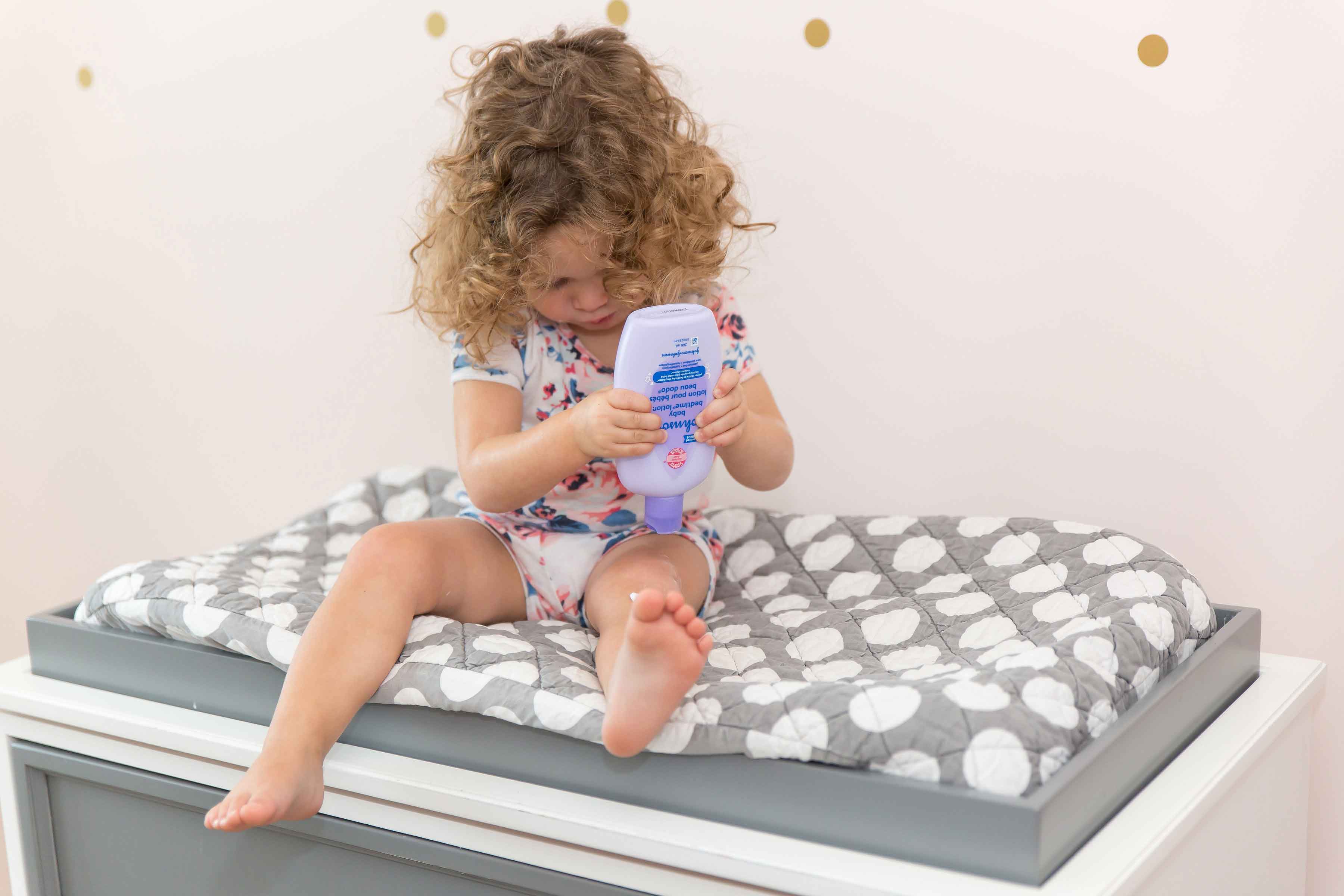 Once she's had her massage, is dressed in her pajamas and snuggled up in bed, we spend a few minutes together reading a book of her choice. Usually story time includes both kids together, but nonetheless, a few moments of quiet, quality time each night is the perfect way to end our bedtime routine. It's also some of the most precious time we get to spend together each day, and I wouldn't trade it for anything!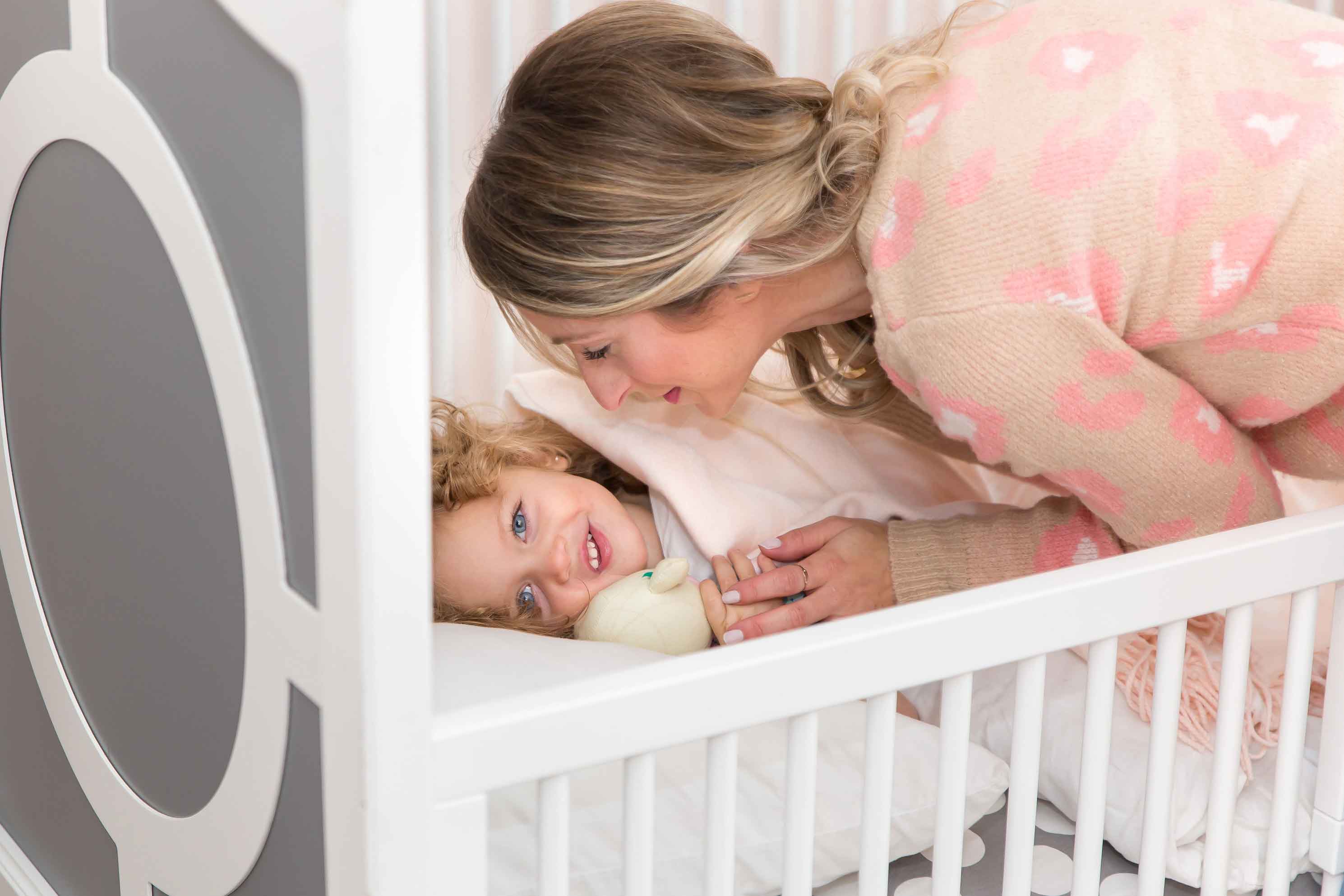 *Photos by RAELICE Photography