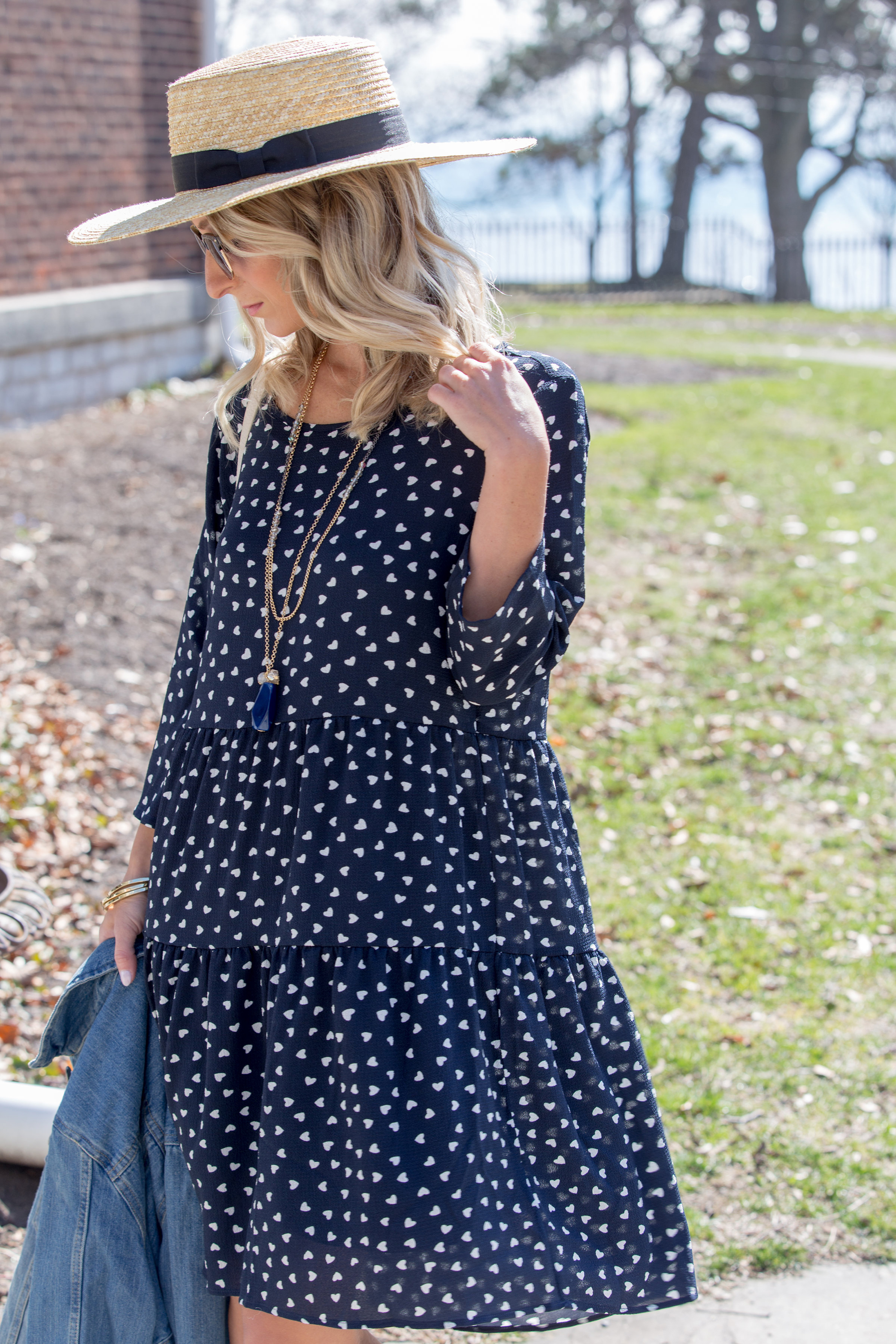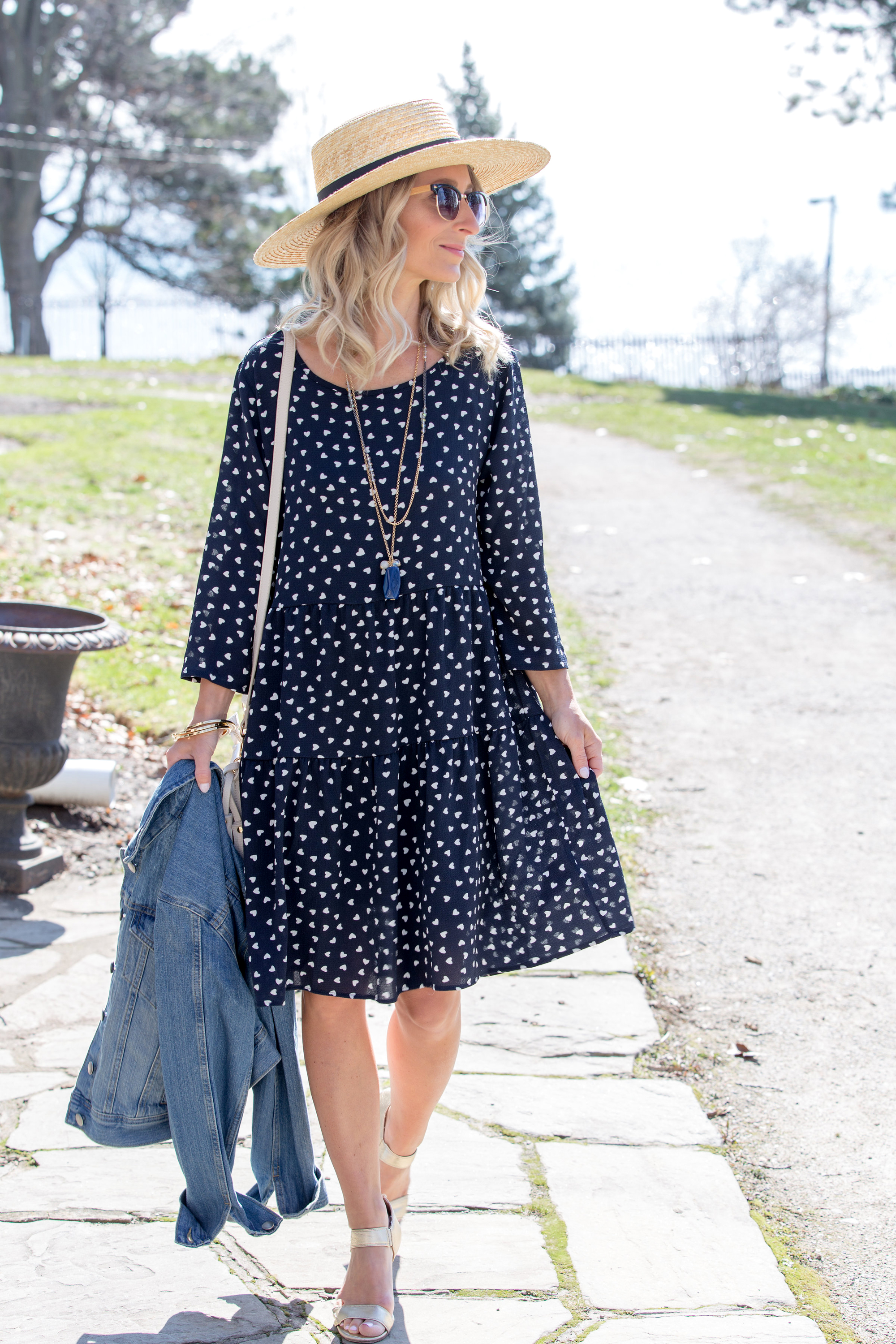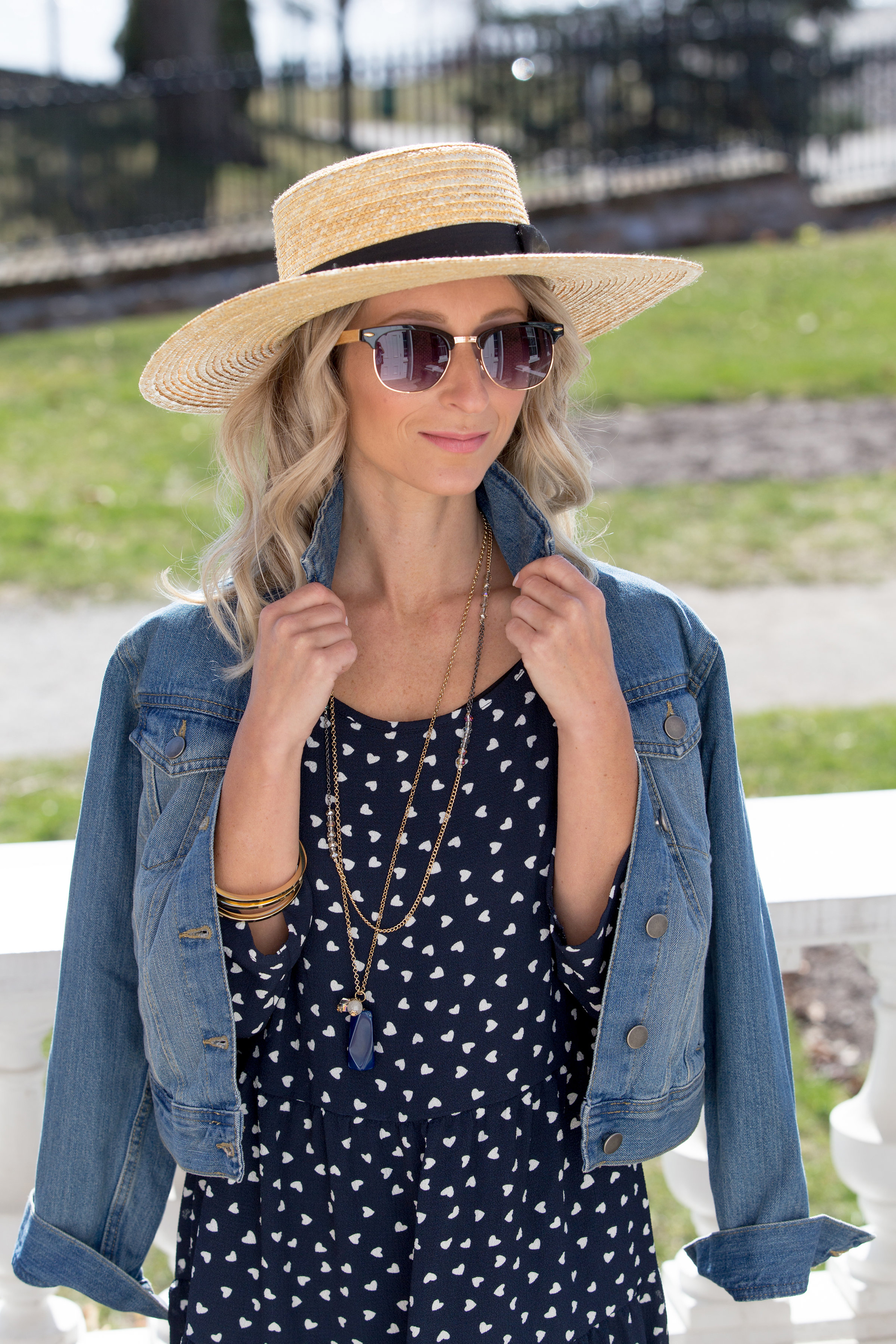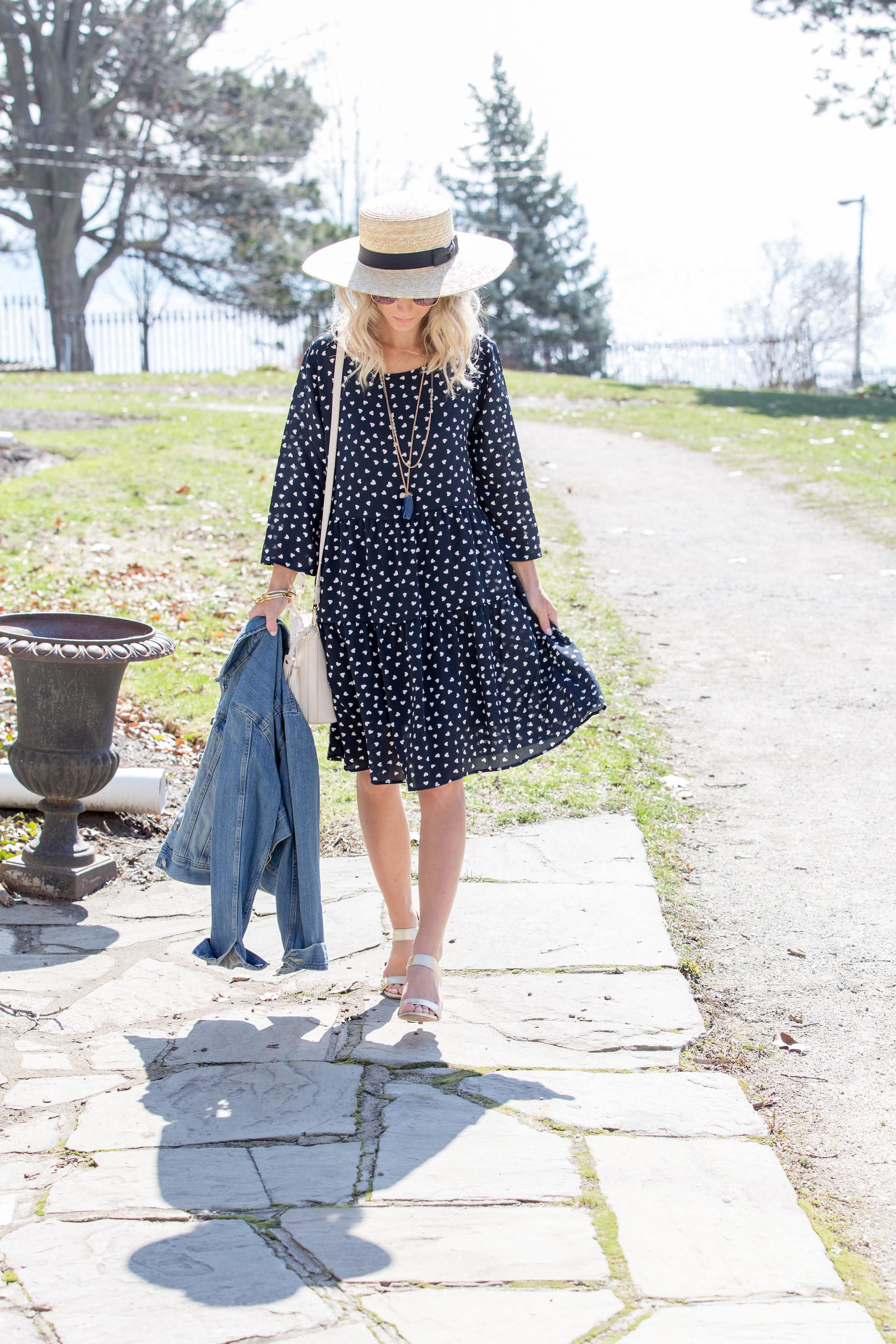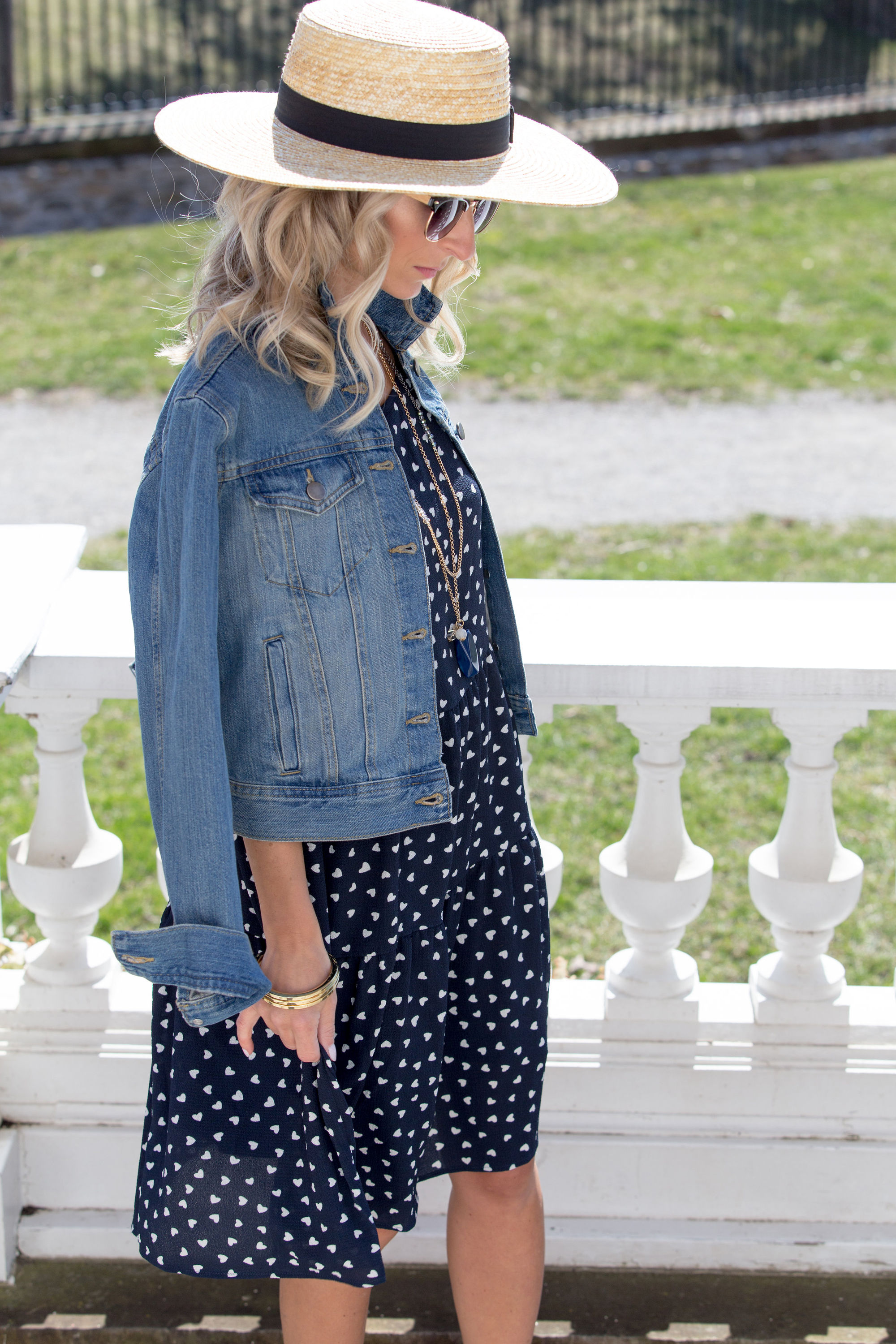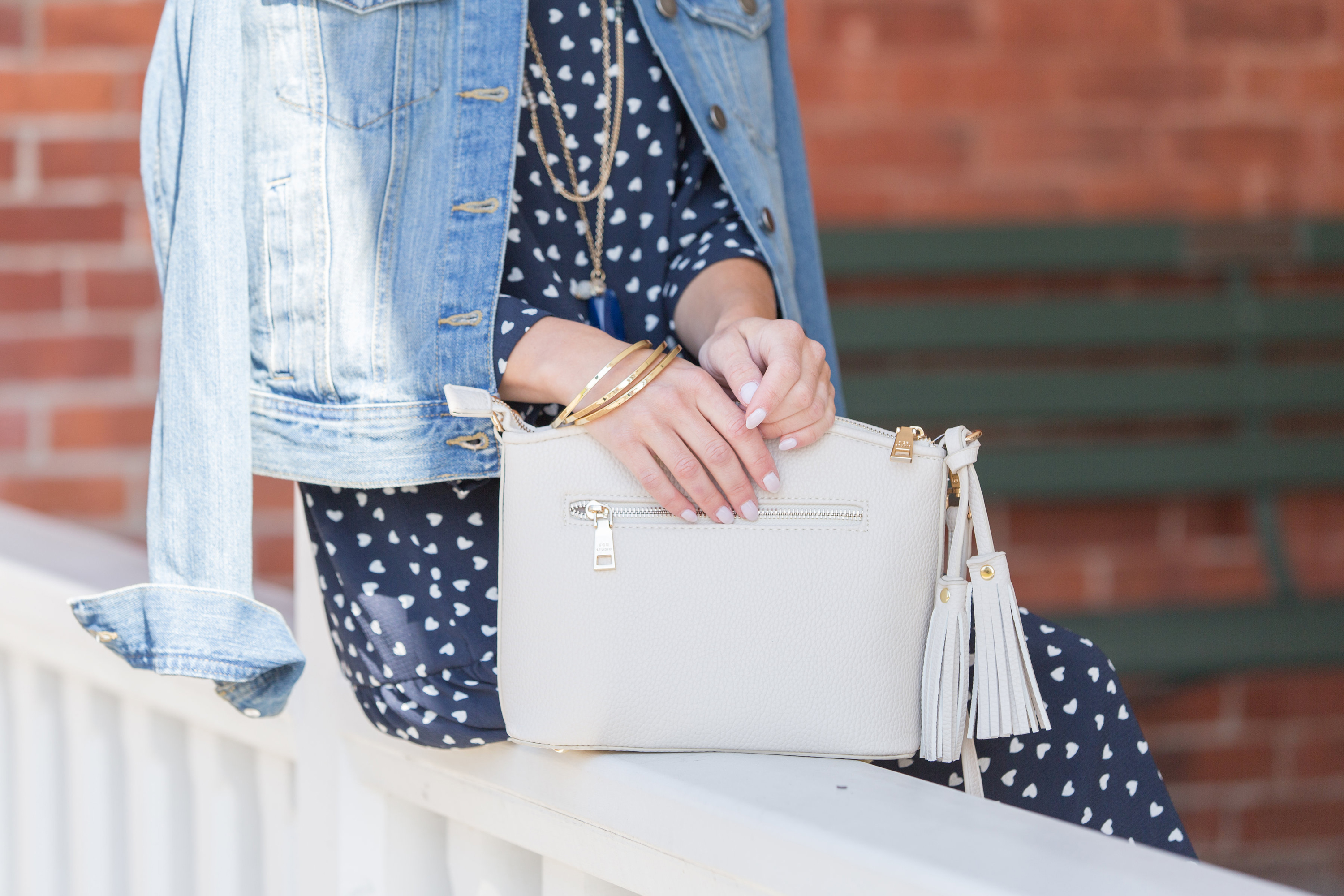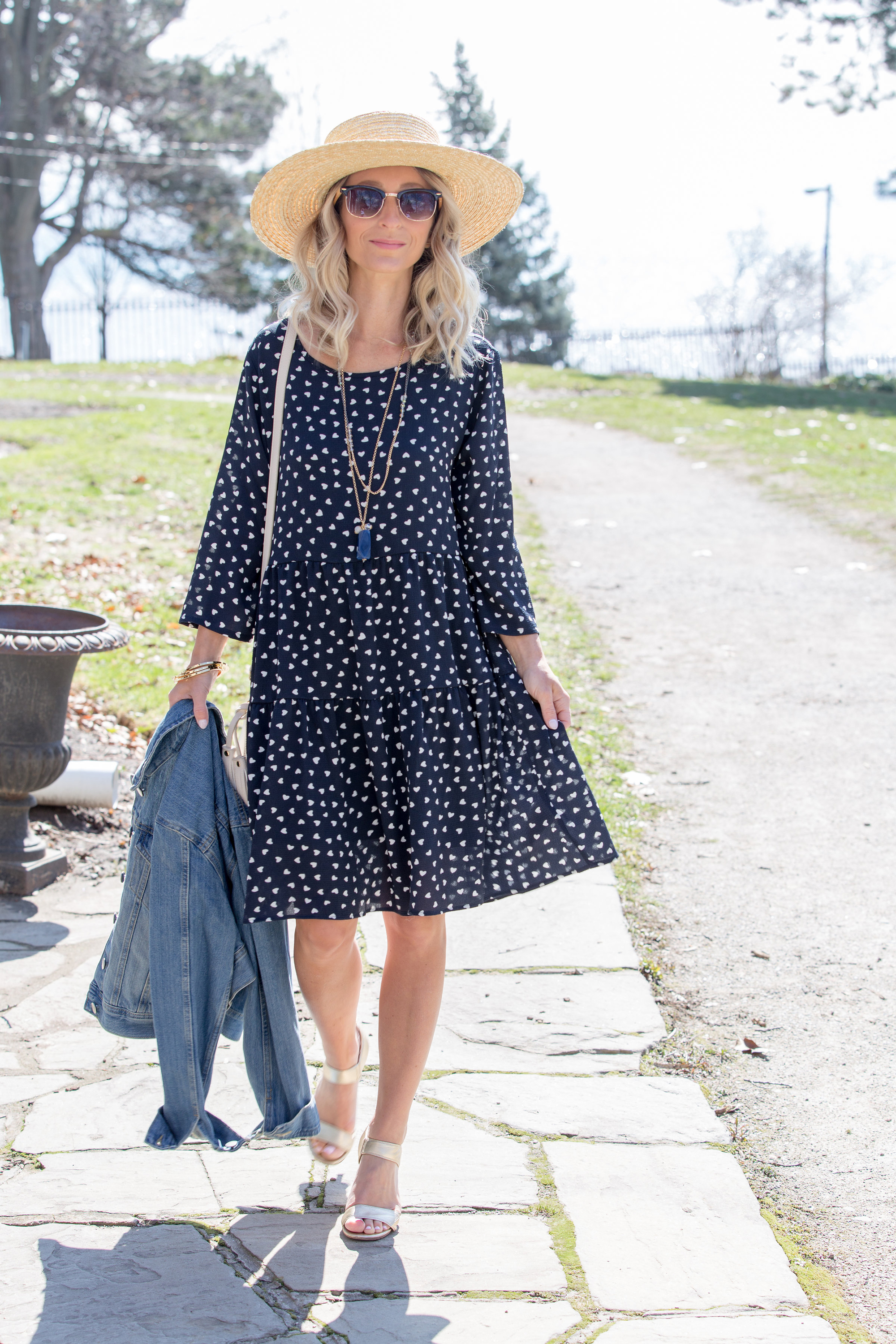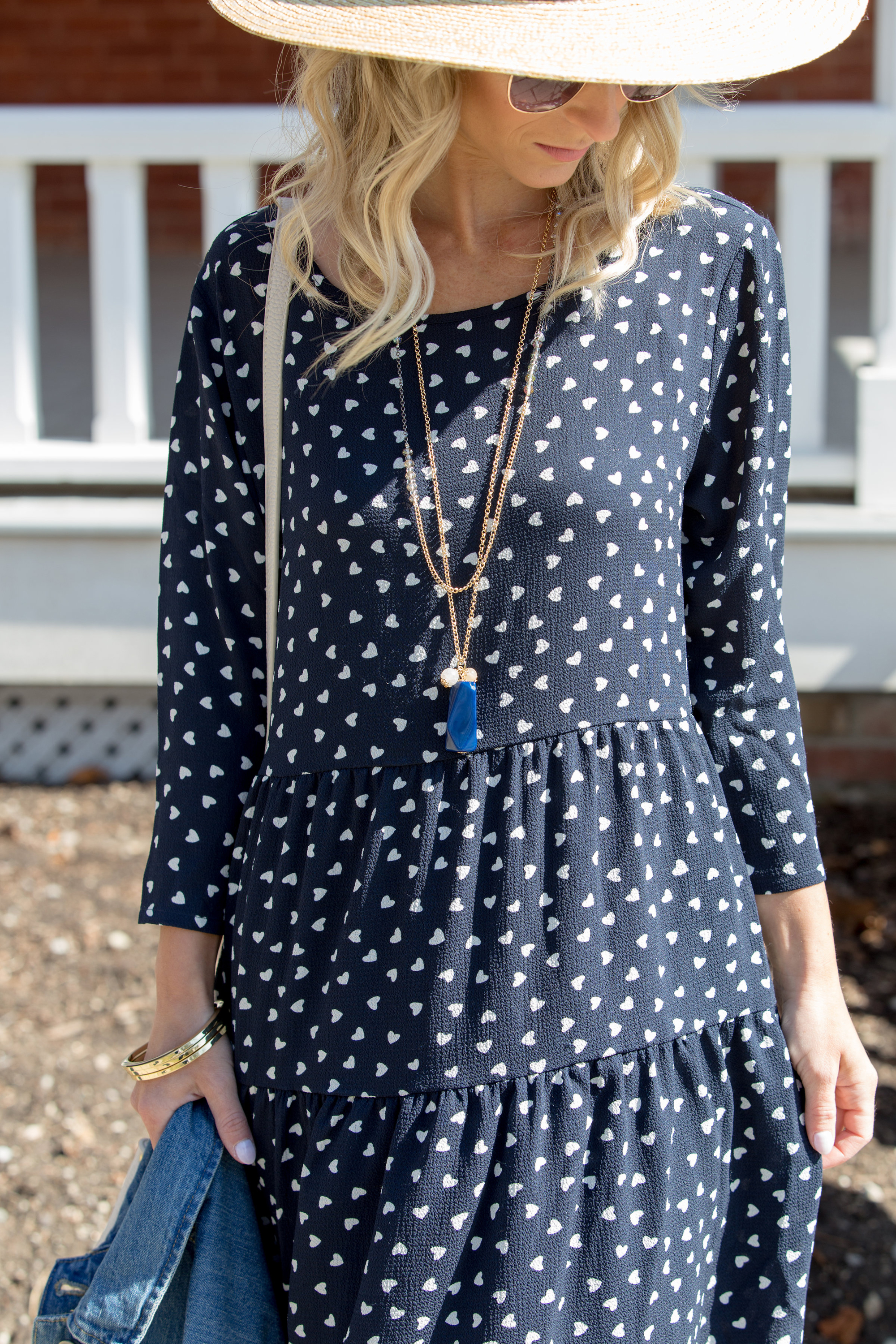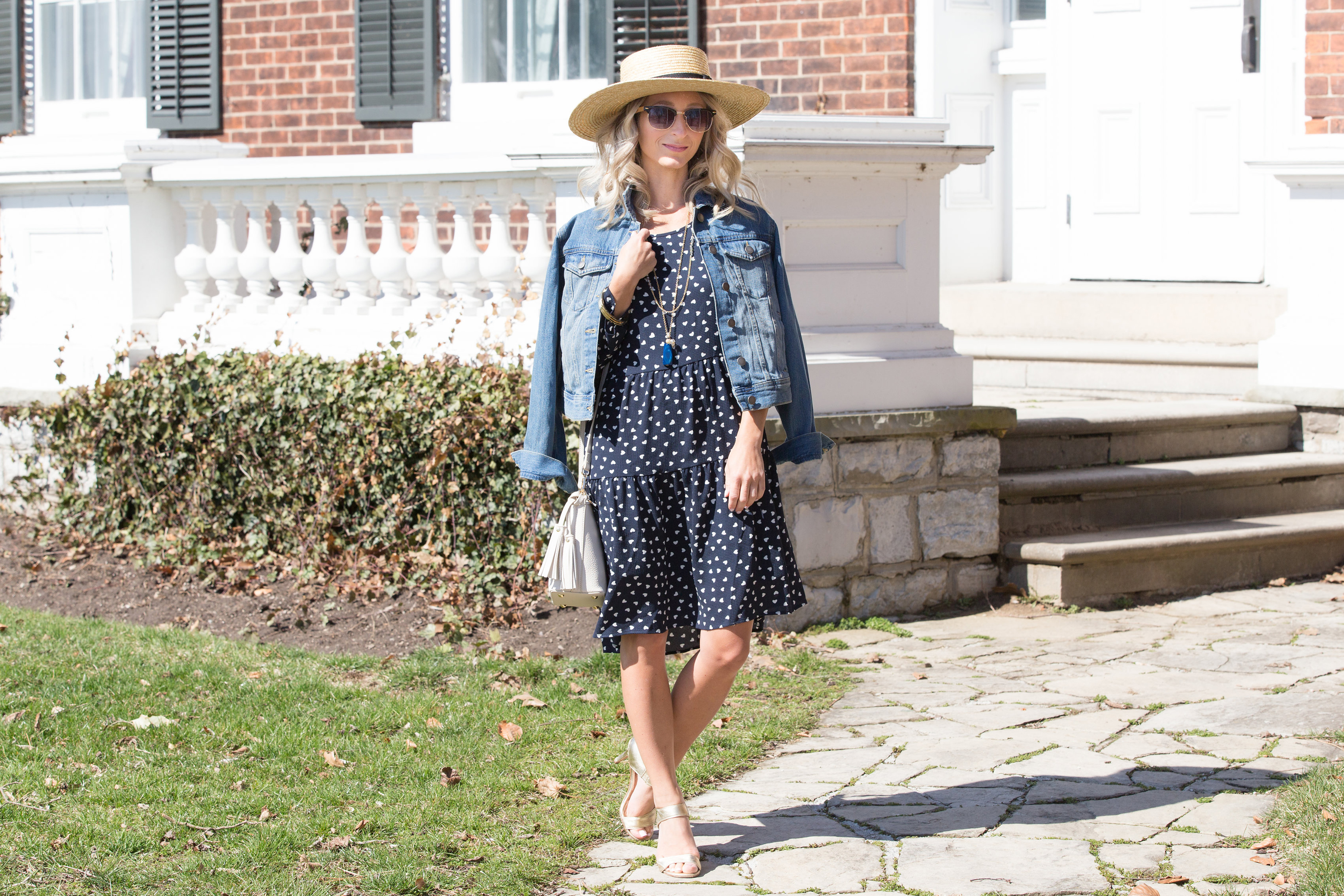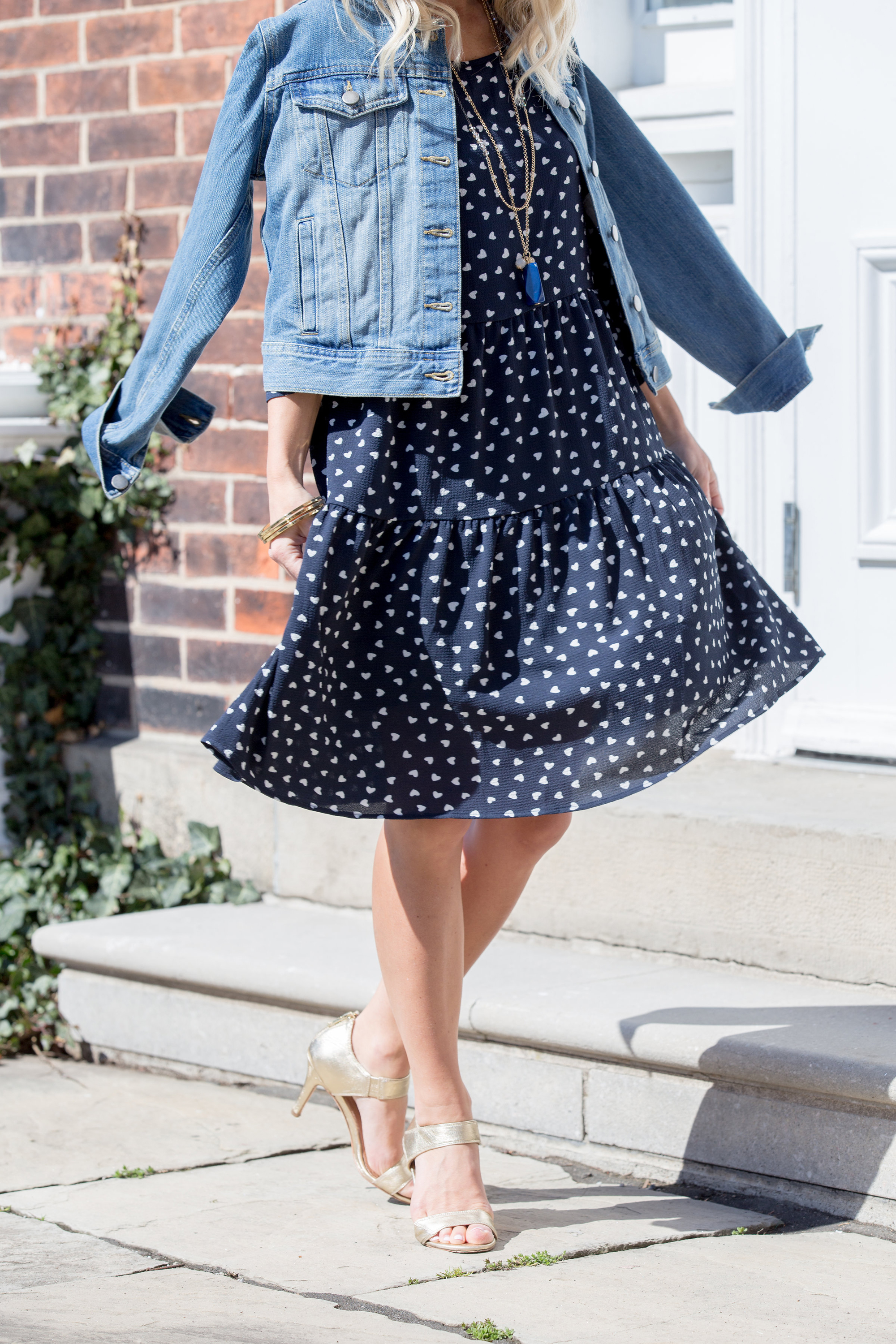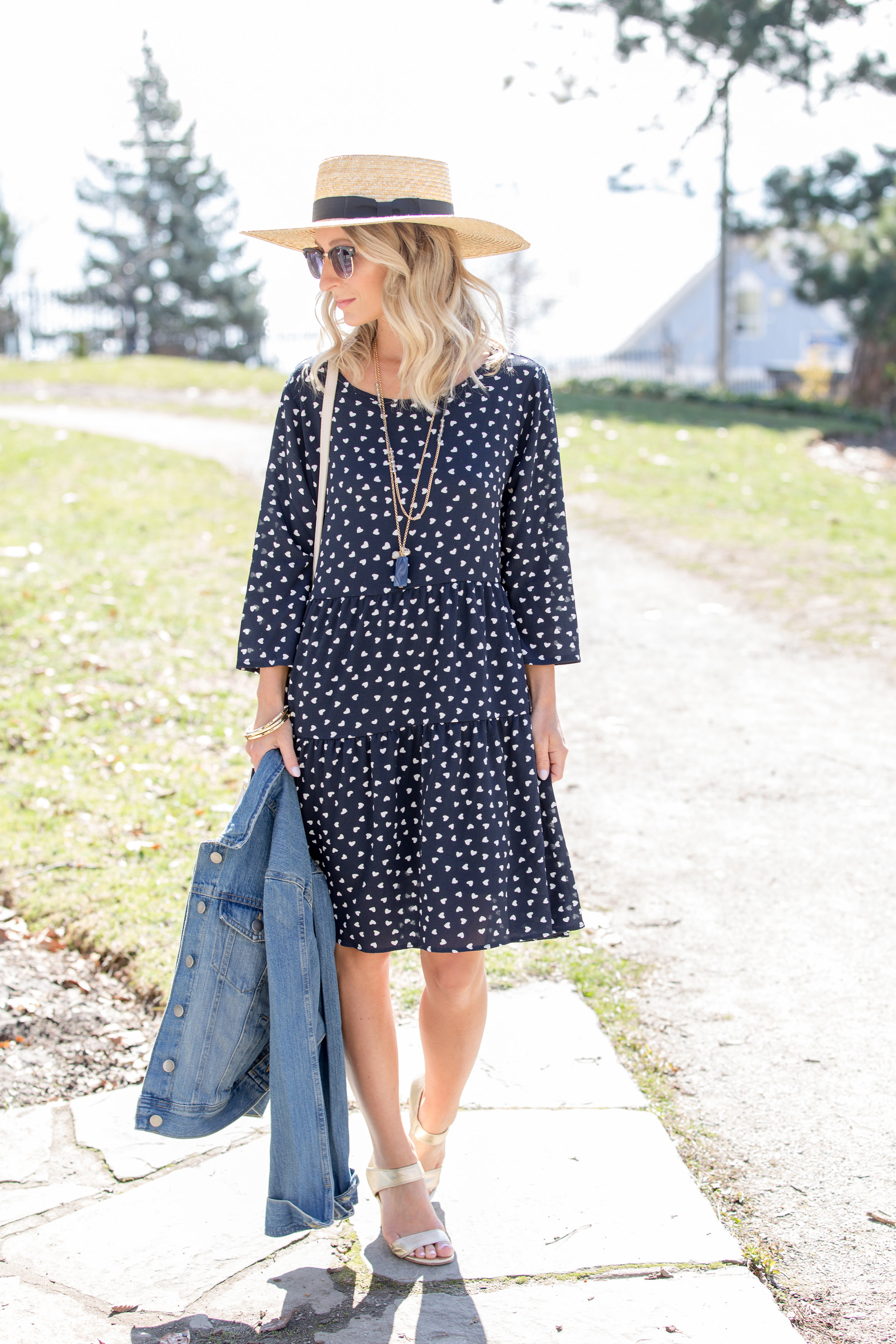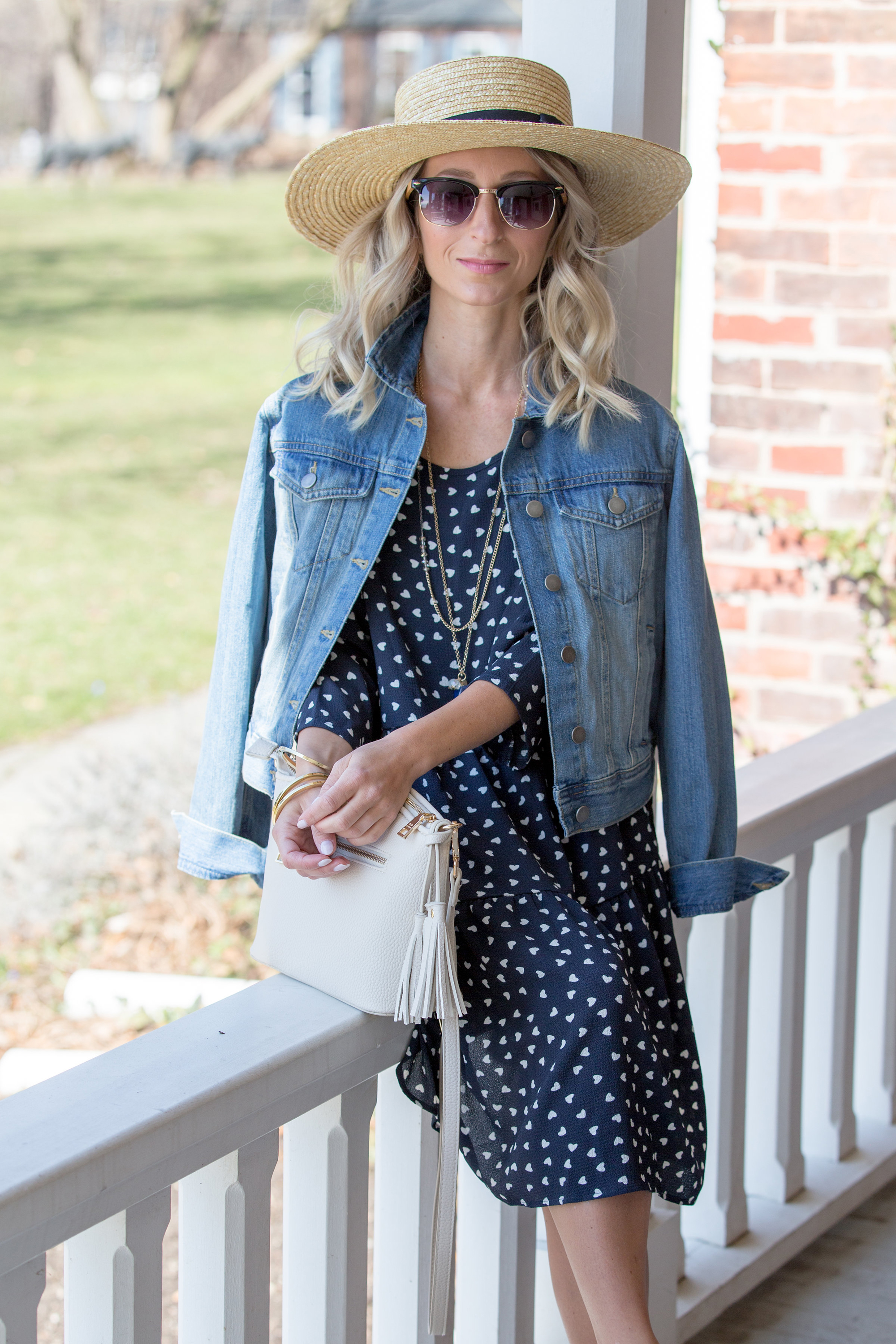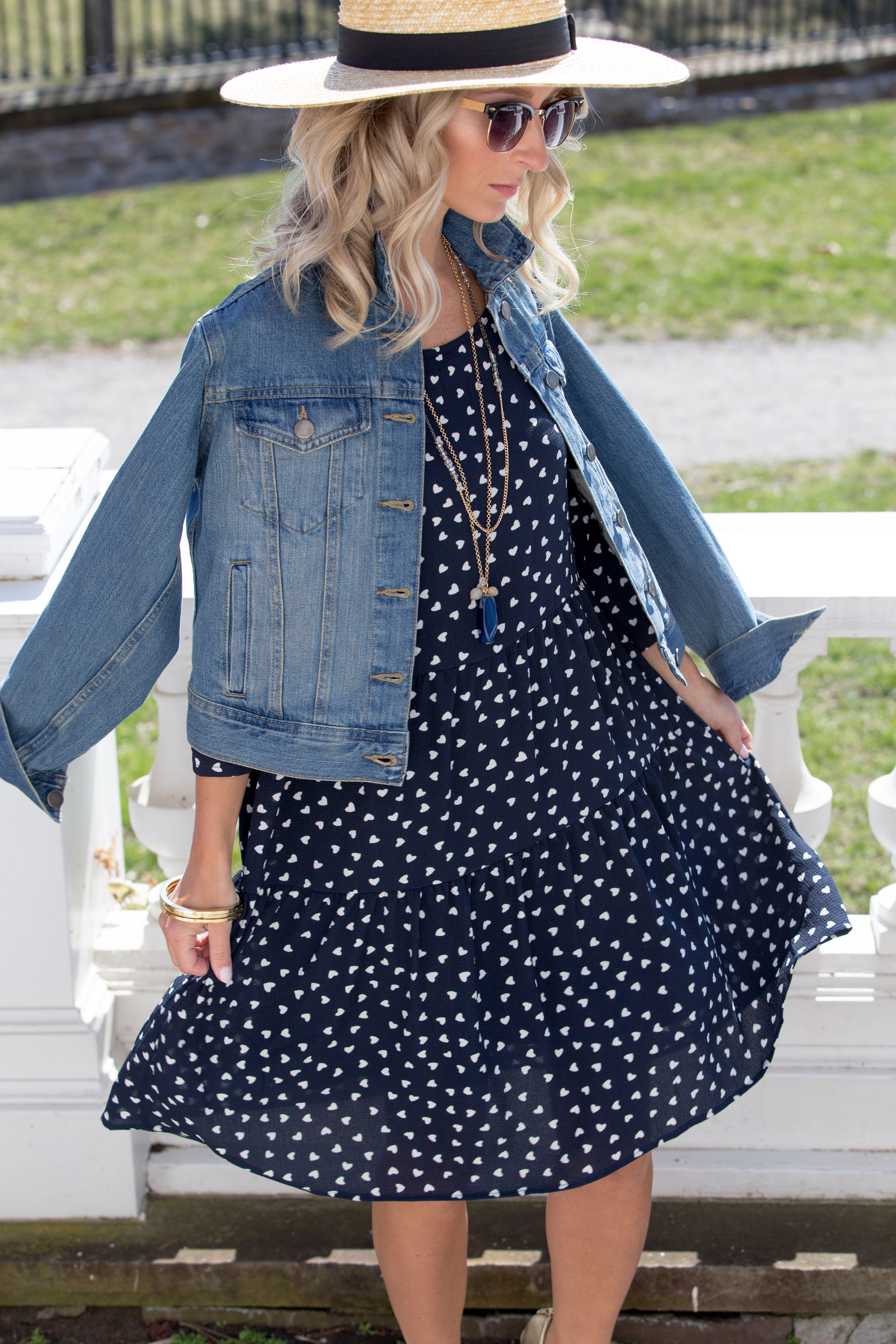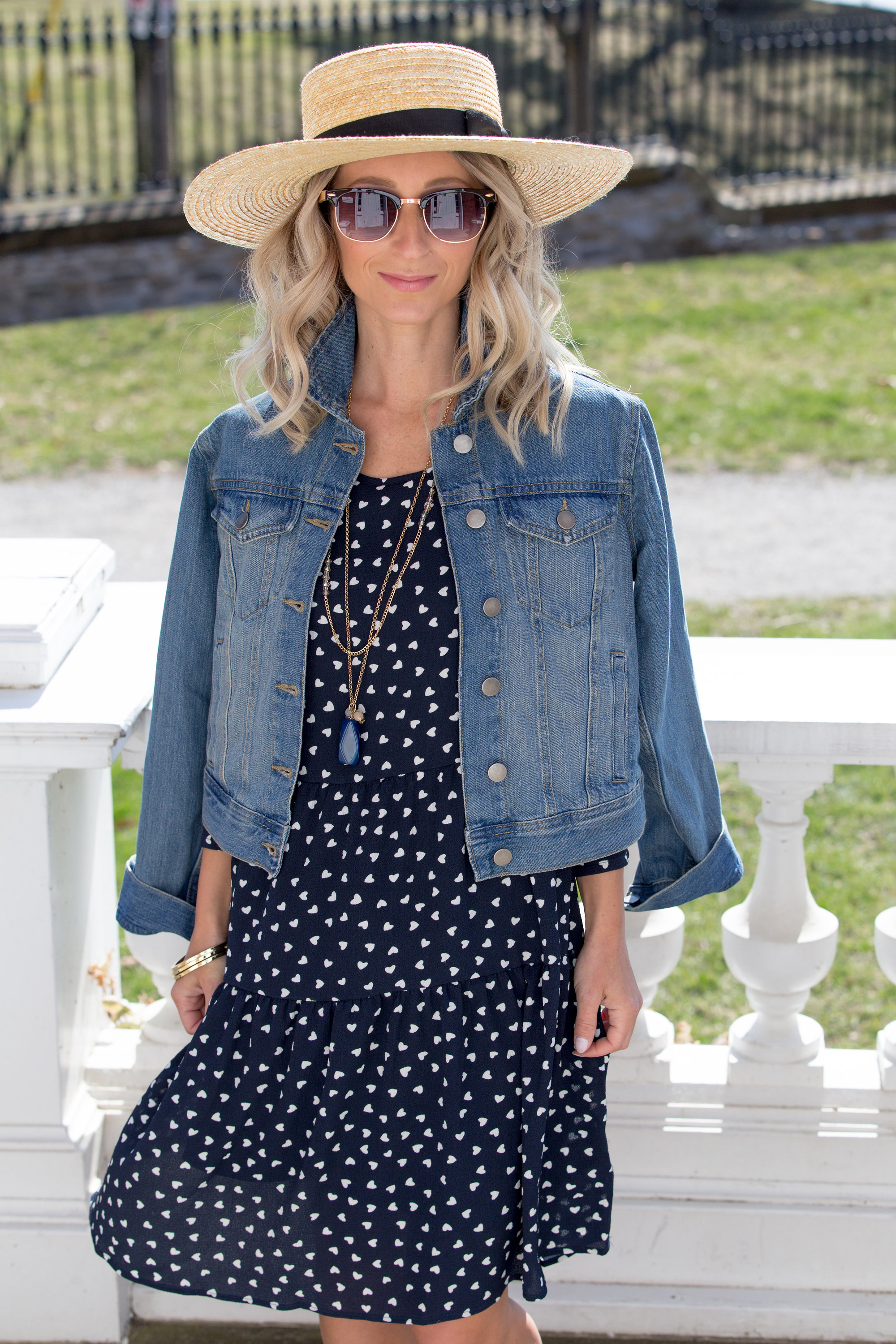 c/o Sears Canada: Jacket l Dress l Hat l Sunglasses l Necklace l Handbag l Bracelets
One of my rules for shopping is to always invest in classic, good-quality outerwear. Buying quality vs quantity when it comes to jackets, shoes and handbags gives your wardrobe a refined look that will stand the test of time. I recently did a little shopping at the new Sears Canada and picked up the cutest head-to-toe look (including a quality denim jacket) that didn't break the bank.
Sears Canada recently revamped their product lineup and the new collection of private label products branded under the Sears Canada name, is definitely worth checking out. Everyday essentials like tees, cardigans, and ballet flats are now more versatile than ever, and as always are priced to put a smile on your face. I've been looking for a great denim jacket that I can layer over a variety of looks this Spring, and I found the perfect one under the new Sears Canada label. The light, stone-washed colour is great for the warmer months and the denim quality is second to none. It also comes in Petite which is a bonus for us smaller-proportioned ladies, meaning arm lengths will be just right even if you don't roll up the sleeves!
I paired my perfect denim jacket with this hat and sunglasses (also from the new Sears private label), and the cutest dress from The Cut @ Sears, their new designer brands collection at 30-60% less. I'm loving this head-to-toe look for Spring and can't wait to wear it this weekend for brunch and a day out on the town.
*Thank you Sears Canada for sponsoring this post. All opinions are my own.
*Photos by Raelice Photography