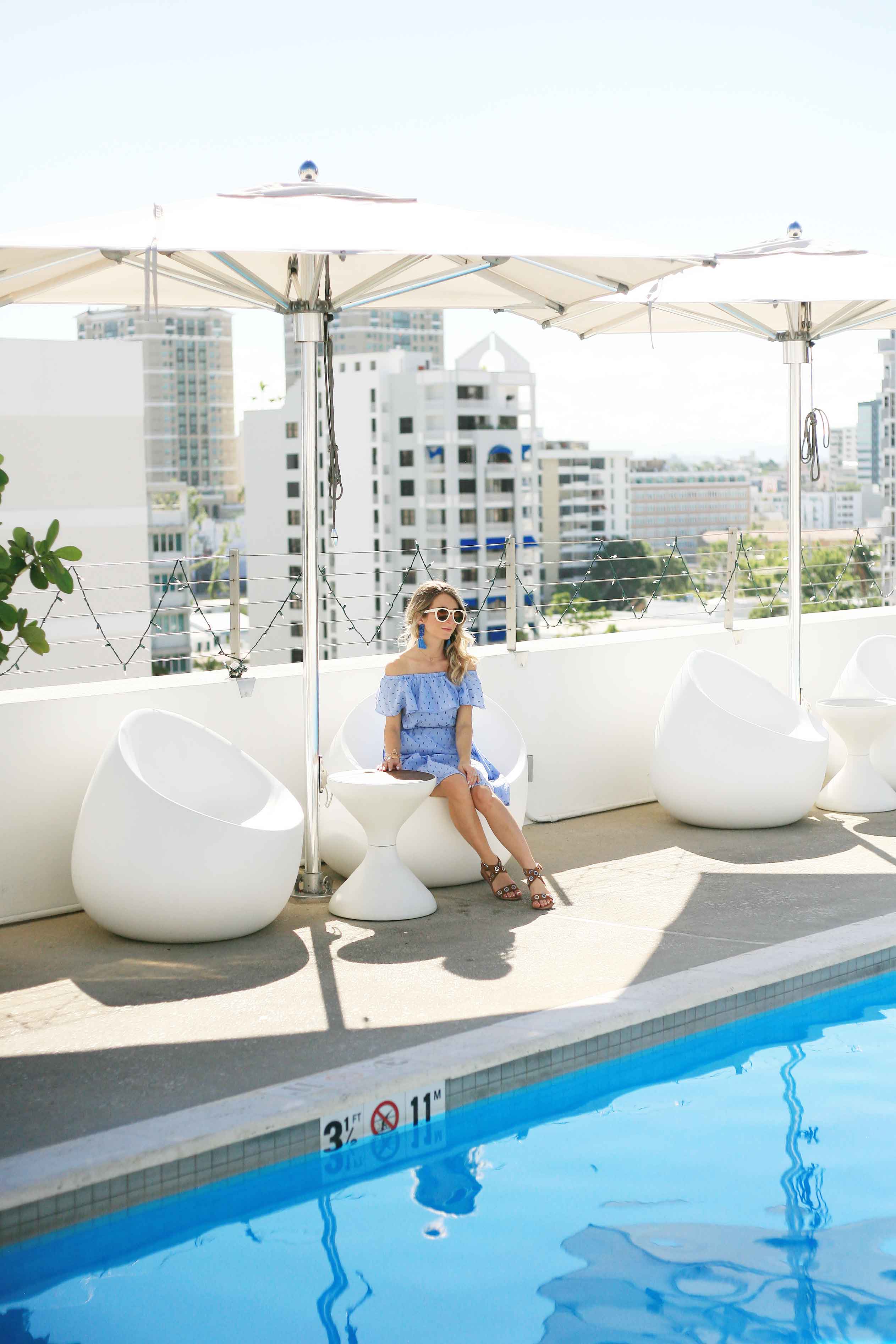 *This post is Sponsored by Marriott
If you asked me how it feels to go on vacation without my children, you would get a mixed response. Of course I missed them like crazy every single day, however, I would also say (and have said it before) that it's an absolute necessity every once and a while. You would be amazed at how much it does for you sanity lol!
My husband had his sights set on a cruise this winter (and since grandma was willing to babysit), we booked a cruise at the end of the summer aboard the Celebrity Summit sailing from San Juan, Puerto Rico. This was just a few weeks before category 5 hurricanes hit the Caribbean and since our trip had already been paid in full, needless to say it left us wondering if we had made a huge mistake! The total devastation that the hurricanes left behind – together with a lack of needed aid and supplies getting to those most affected – honestly made me feel guilty for planning a vacation when others didn't even have the basic necessities of life.
But once November rolled around, and the cruise line did not change our point of departure and only one adjustment was made to the itinerary, we felt a bit more confident that we could still make the best of our upcoming vacation.
We arrived in Puerto Rico one day before the cruise departed, and are we ever glad we got to spend some time in beautiful San Juan! This was our 5th time on "la isla del encanto" (the island of enchantment) and it certainly won't be the last. Although still fully recovering from the effects of the hurricane, the warm and friendly island is welcoming visitors with open arms and looking forward to tourism picking up again. Apart from tree damage and a few poles down here and there, the areas we visited were cleaned up well, and still as beautiful as we remembered it!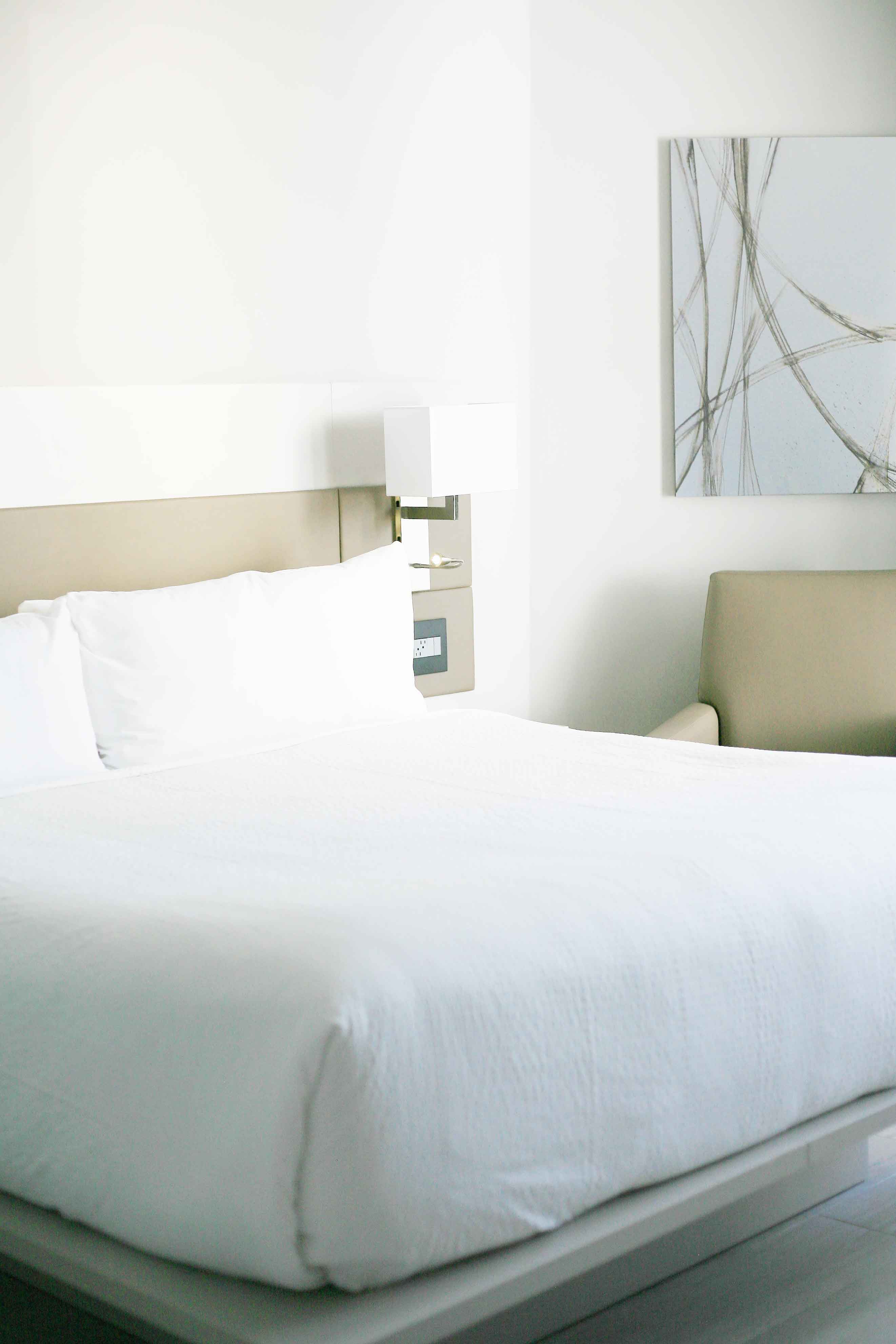 AC HOTEL SAN JUAN
Thanks to Marriott Hotels, we started off our trip at the AC Hotel San Juan in the lovely Condado district. It couldn't have been the more perfect place to begin a few weeks of rest and relaxation, and our room at the AC Hotel was modern, spacious (huge to be exact), and inviting. Our balcony overlooked the nearly all-white Condado district with it's many apartments and condos, and the view first thing in the morning was spectacular!
The most breathtaking feature of the hotel is their rooftop pool and terrace. The pool was stunning and a welcome retreat from the hustle and bustle of the vibrant city life below! Breakfast was also served in their top floor restaurant, and we enjoyed eating ours outside and taking in the views, followed by jumping in the pool for a quick dip!
Another perk we loved about the hotel was that they offered complimentary bicycle rentals to their guests. This was perfect for us as we wanted to see more of the city on our short visit, but didn't really feel like walking it. We were provided with helmets, locks, bottles of water, and of course the cutest bikes around! The leisurely 5km ride took us into Old San Juan mostly by bike paths so we felt perfectly safe, and got to see the beauty of this historical and well-preserved Caribbean city.
It was too bad we were only there for one night, but the next time we visit – whether to catch a cruise or to stay a bit longer – I would definitely return to this hotel for it's urban and contemporary vibes, and of course the lovely staff who treated us like family from the minute we arrived!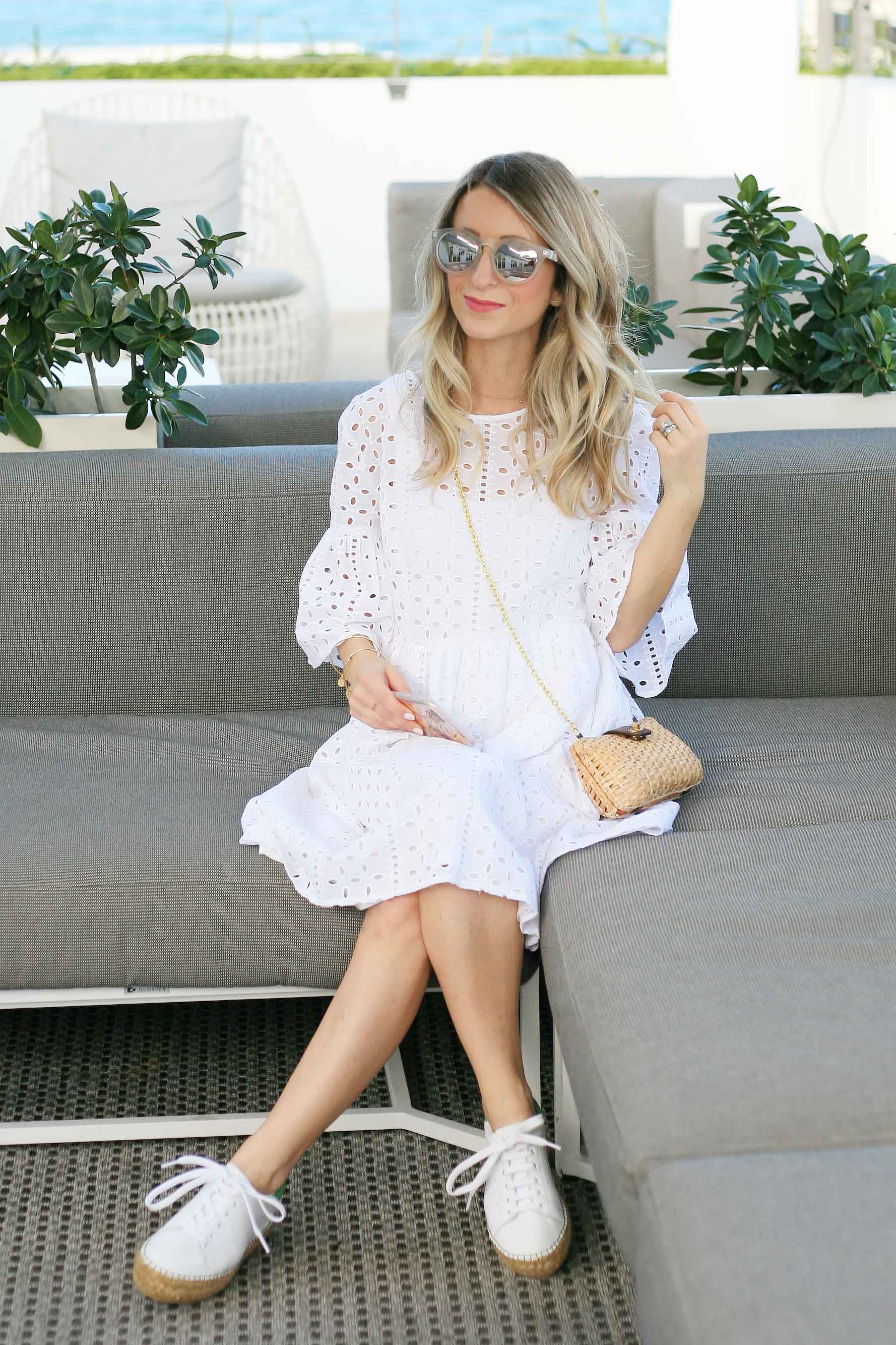 Dress: Maska Mode (similar) l Shoes: Vince Camuto l Bag: c/o Kayu l Bracelets: c/o Alex & Ani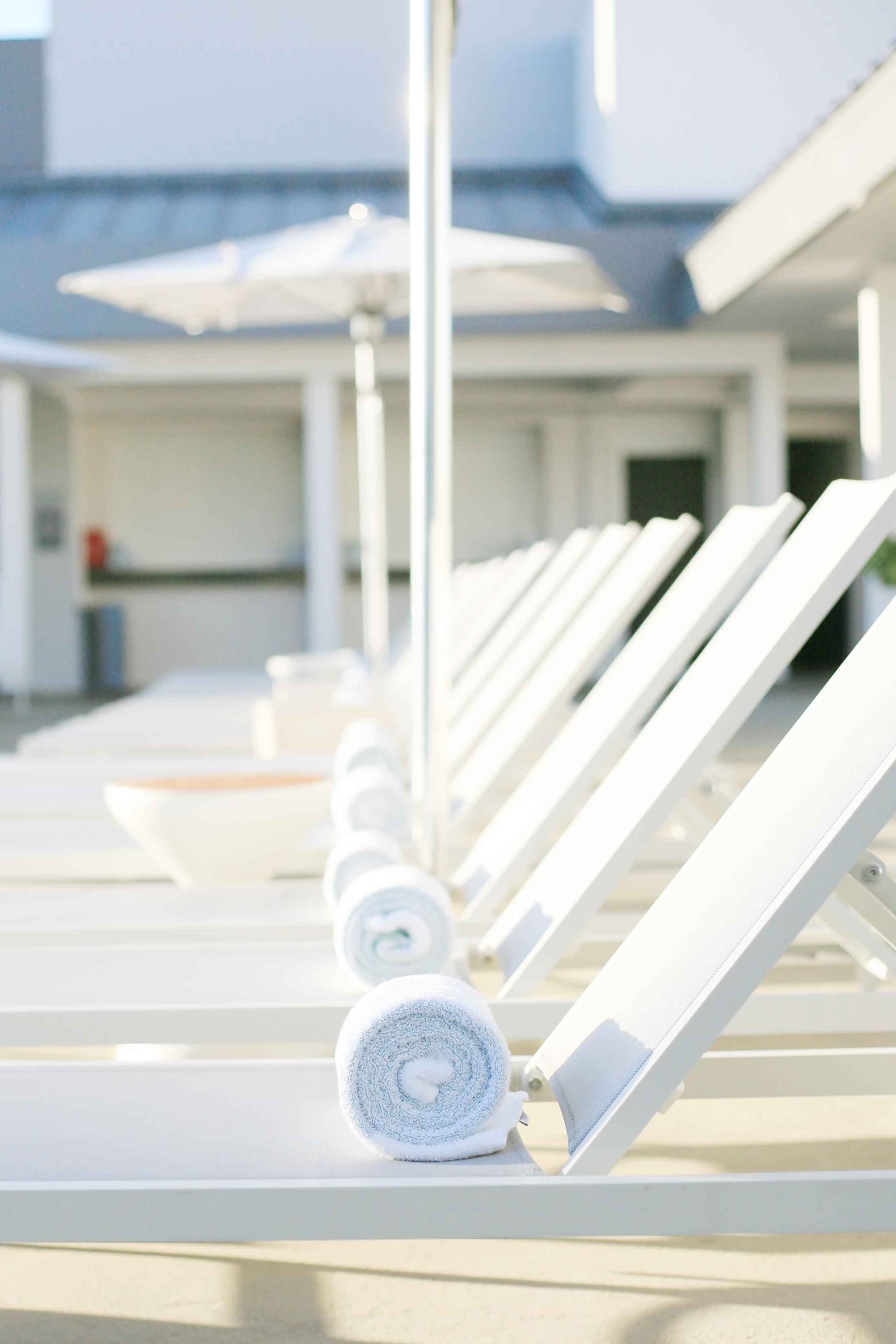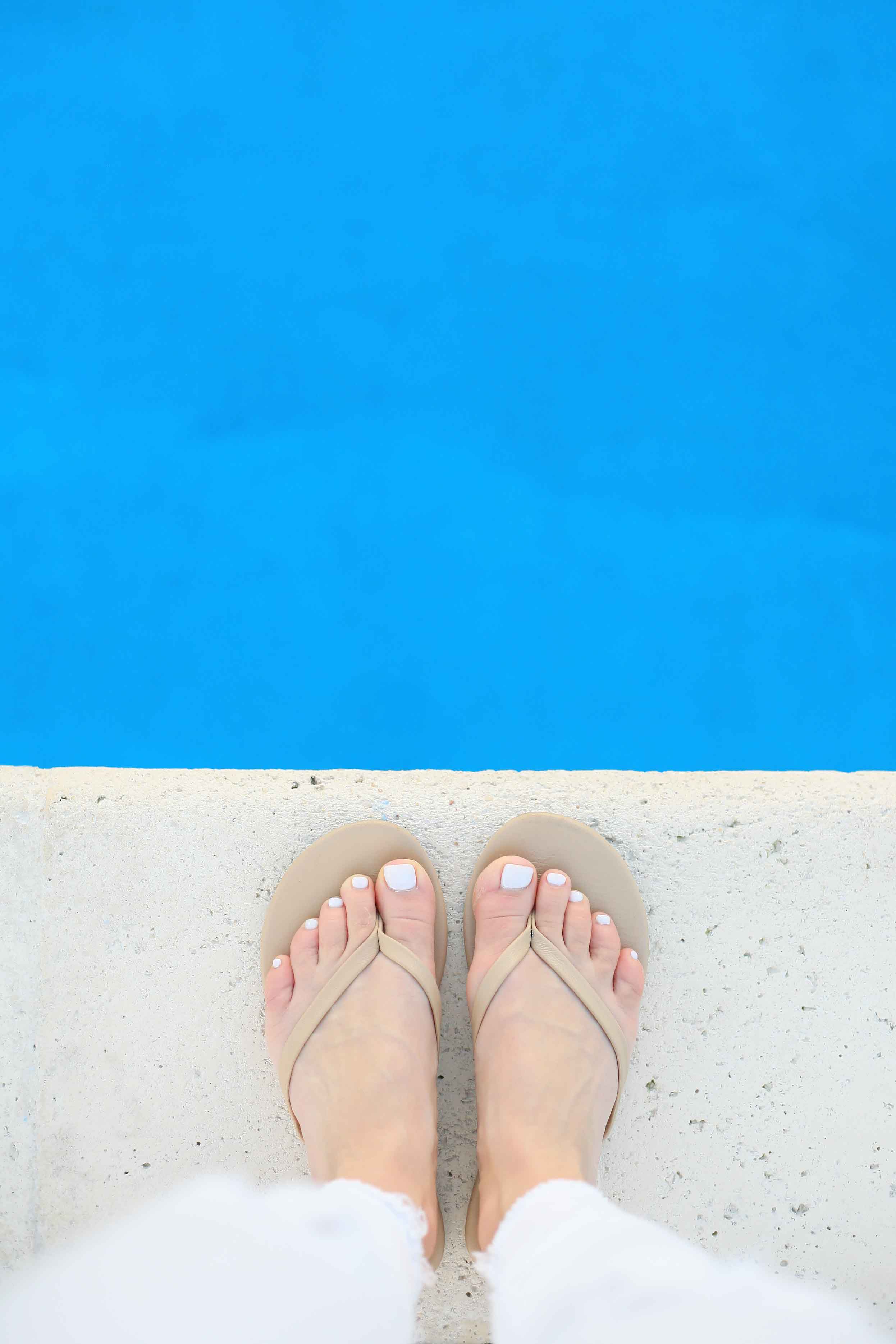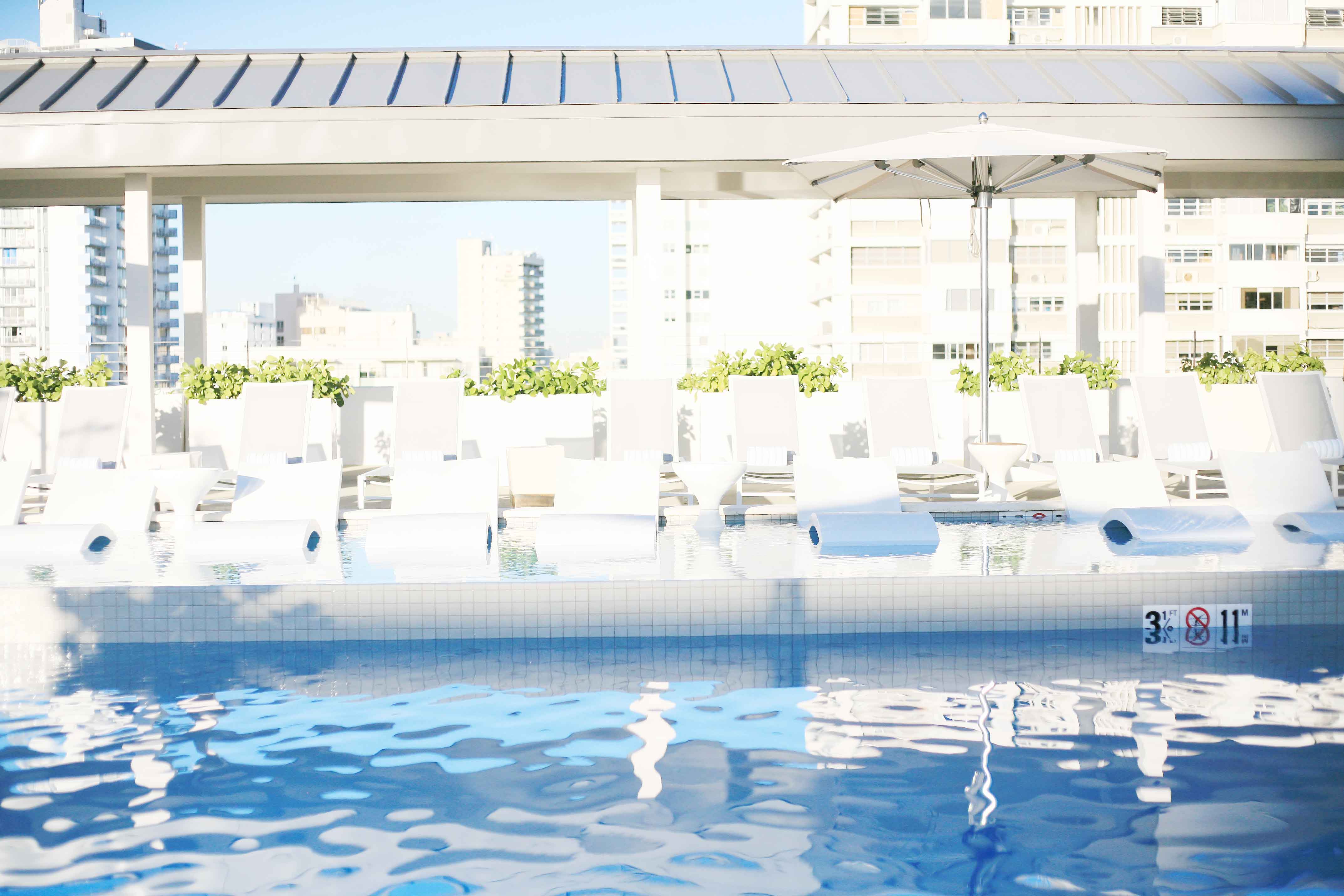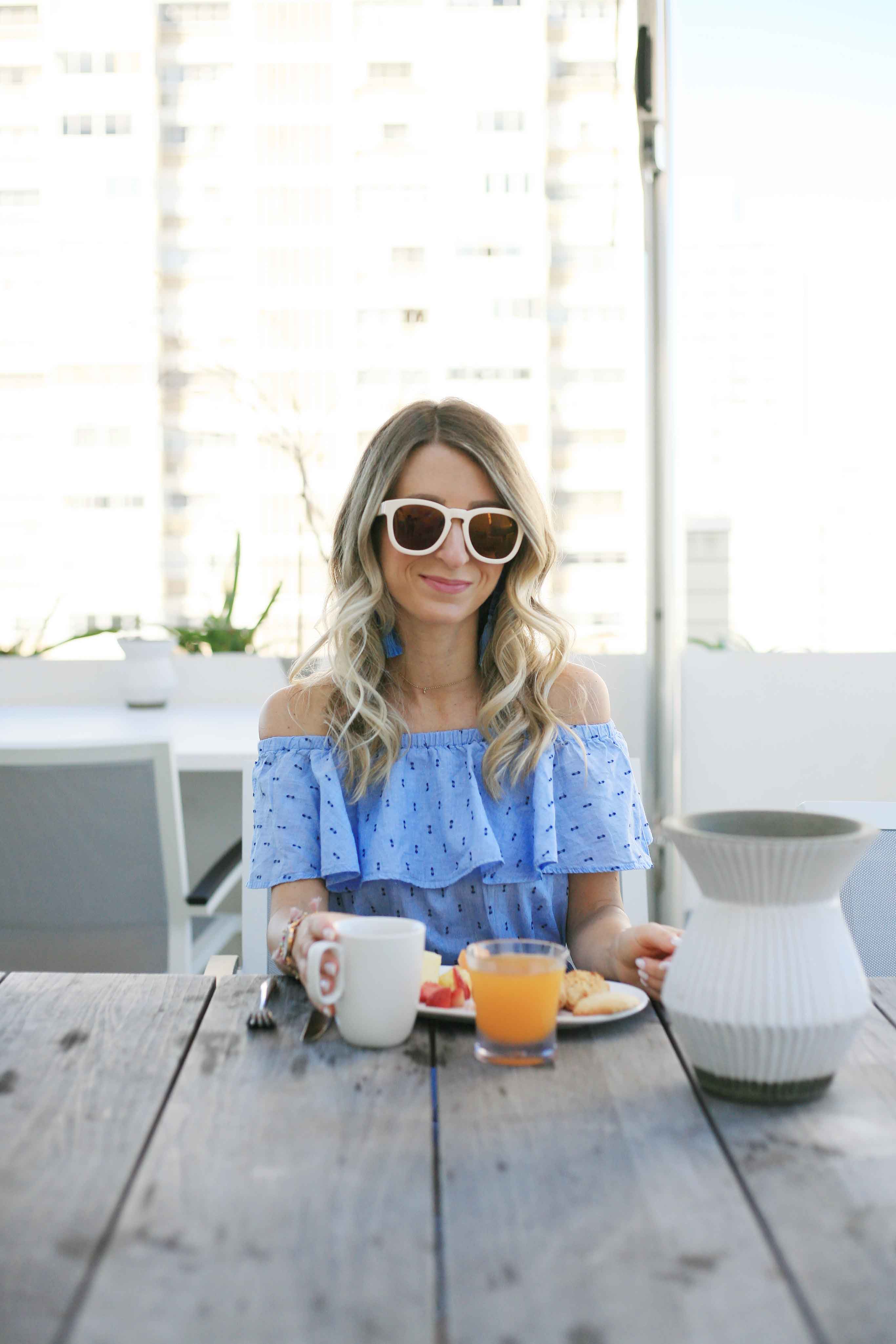 Dress: Joe Fresh (sold out, similar) l Sunglasses: Similar l Earrings: Bauble Bar l Shoes: Nordstrom Rack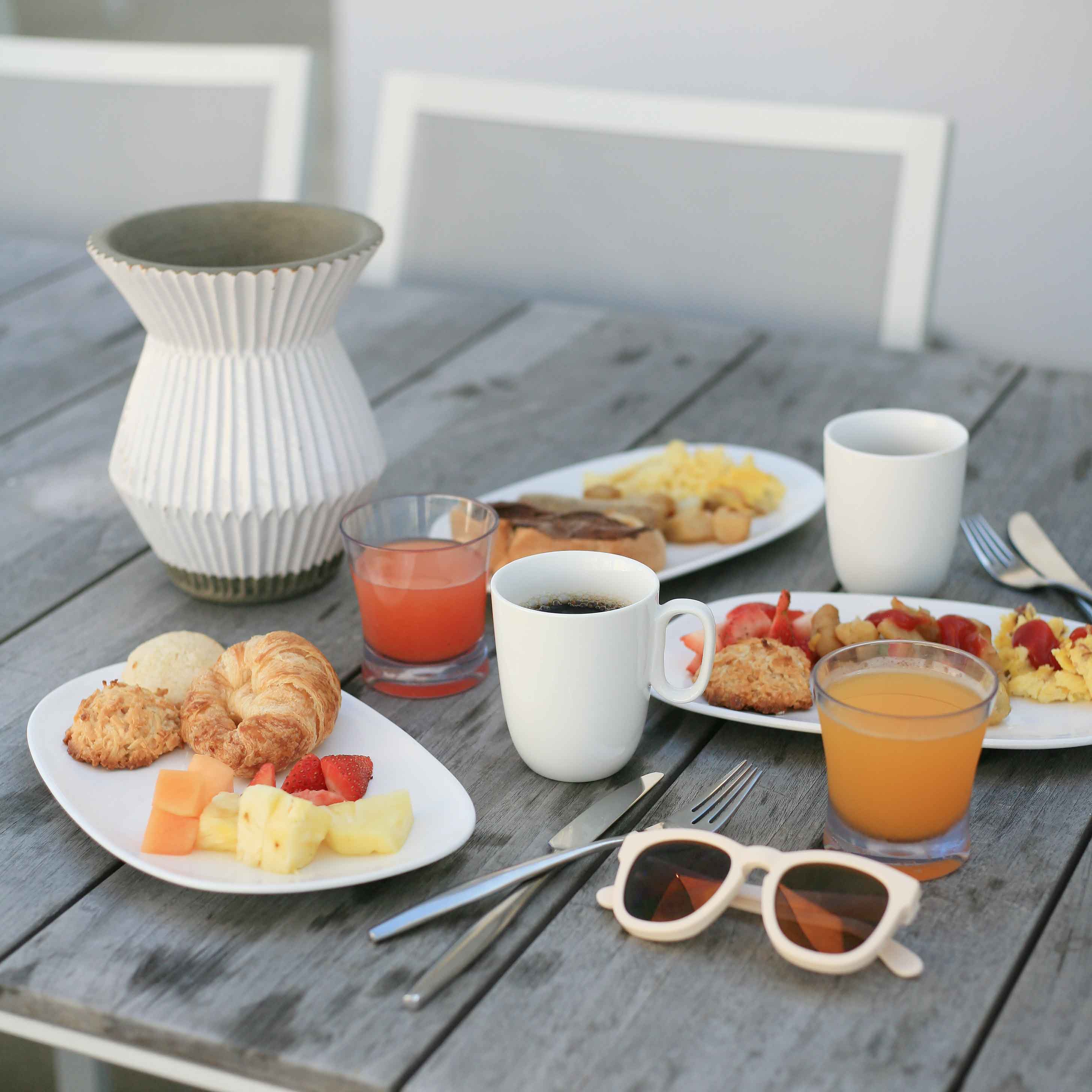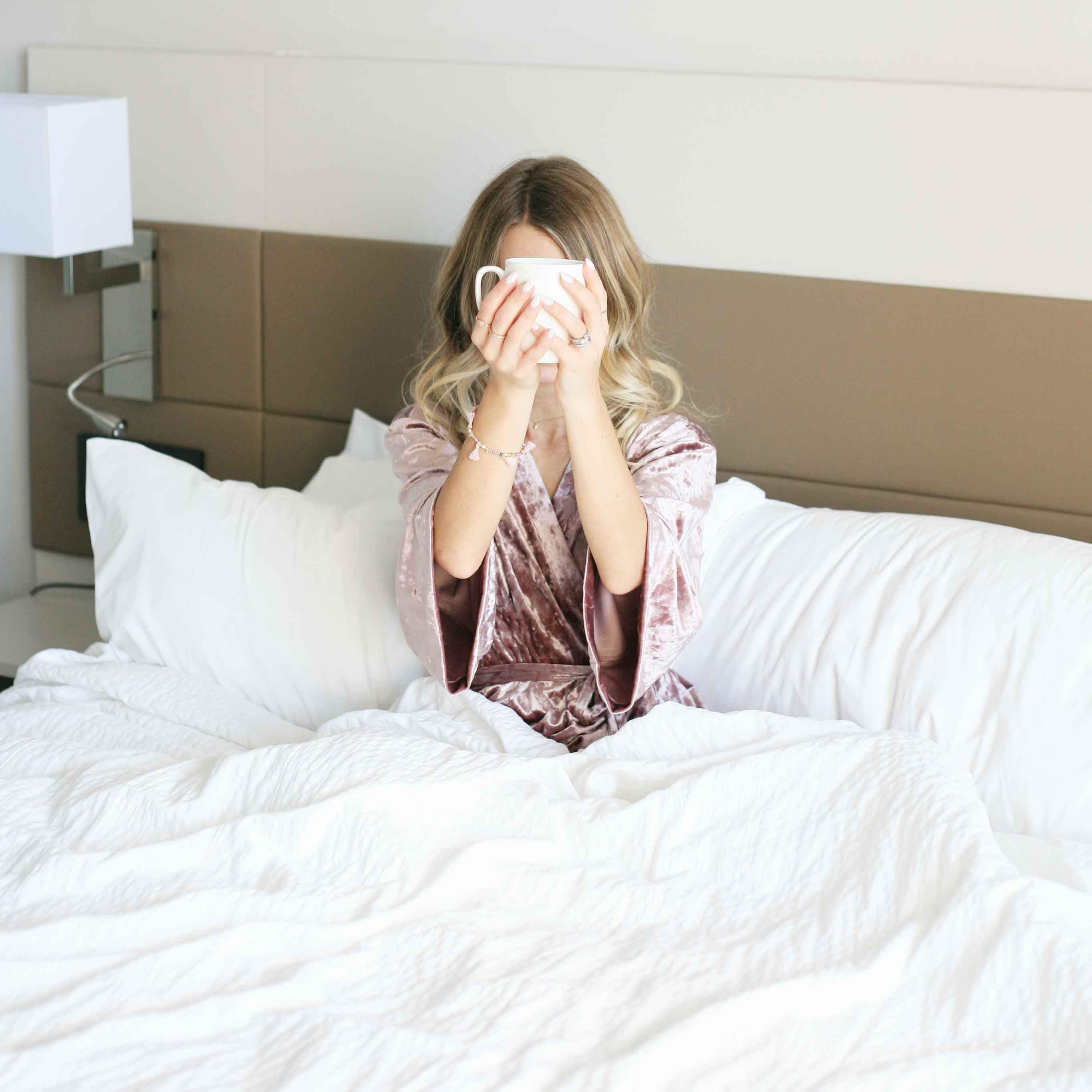 Kimono: H&M l Bracelets: Bauble Bar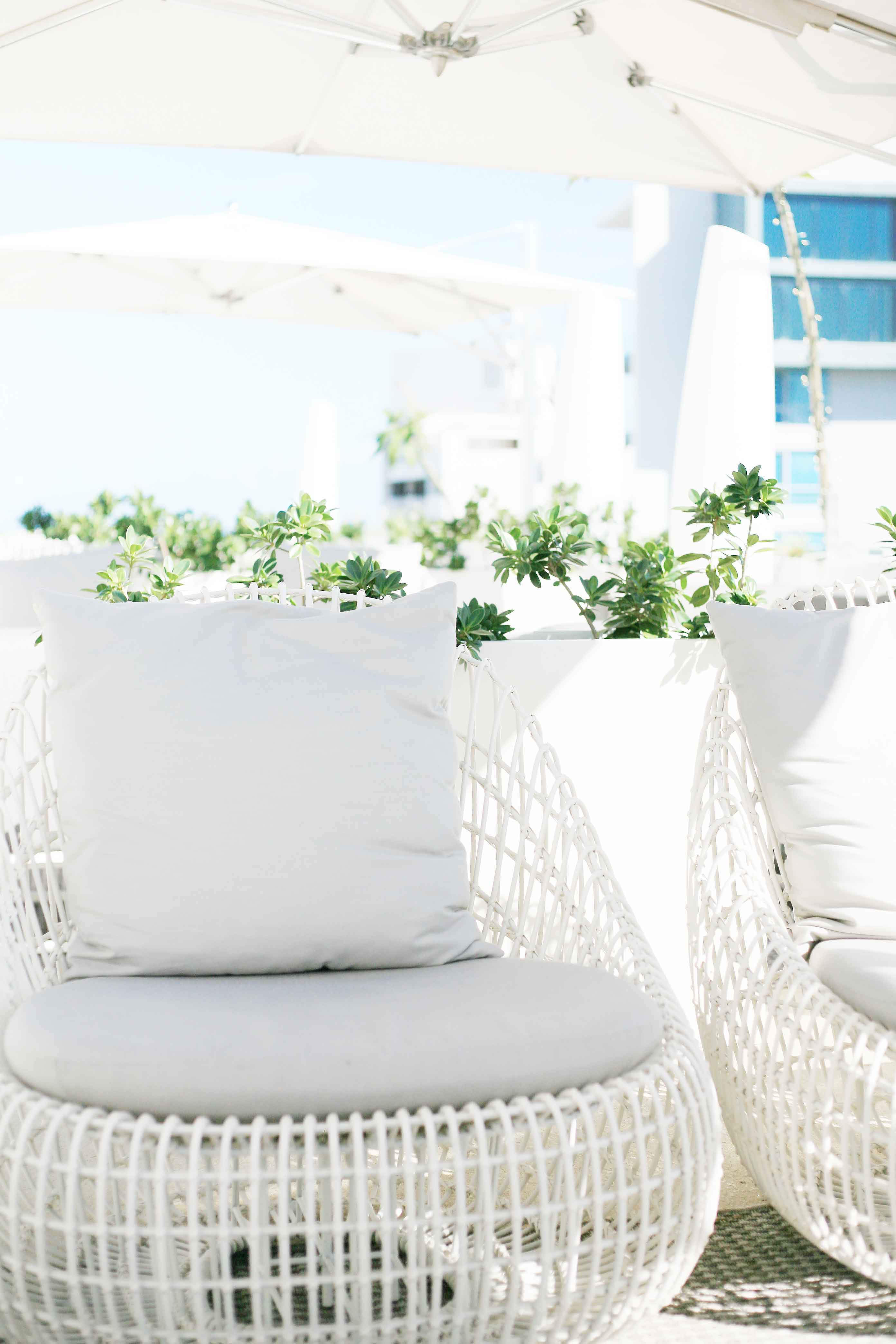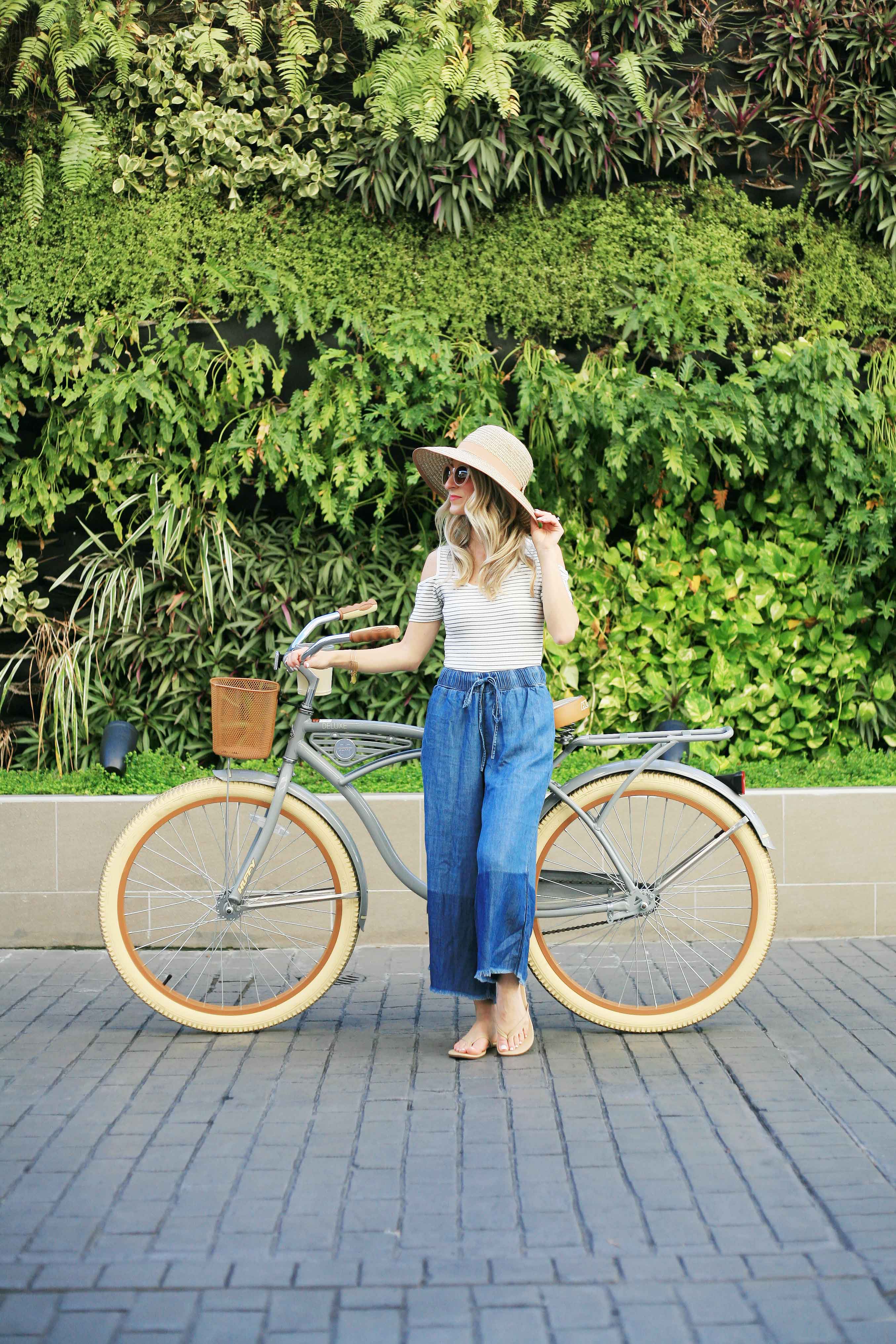 Hat: c/o San Diego Hat Company (similar) l Bodysuit: Similar l Pants: Winners (similar) l Shoes: Similar
ST. KITTS MARRIOTT RESORT & THE ROYAL BEACH CASINO
A couple days into our cruise, our ship docked in St. Kitts and since excursions and tours are not our thing, what we love to do when visiting ports of call is to spend the day at a local resort and beach. St. Kitts immediately impressed us by how clean and well-manicured it was, and we knew right away this was somewhere worth returning to. Once again thanks to Marriott, we were able to secure day passes at the St. Kitts Marriott Resort and it couldn't have been a better place to spend our day on the island!
The beach was spacious and sprawling, and the property warm and inviting. The lobby was currently under renovation and what we saw of the transformation was stunning. Modern furniture, gorgeous lighting, and grand open spaces were the perfect place to relax and unwind. All rooms at the resort had recently been refurbished, now the lobby was underway, and then later it would be the pool and outdoor spaces. This is for sure a property that we would return to with the family.
We had lunch poolside at the Beach Bar & Grill and dined on our favourite Marriott burger (a must when visiting any Marriott resort). We then finished off our meal with a lovely Rosé (thanks to Theirry the food and beverage manager) and the most divine chocolate cake. To say we felt spoiled would be an understatement!
Whether for the day, or for a week – St.Kitts is calling us back and a stay at this beautiful, expansive resort is nothing short of perfection!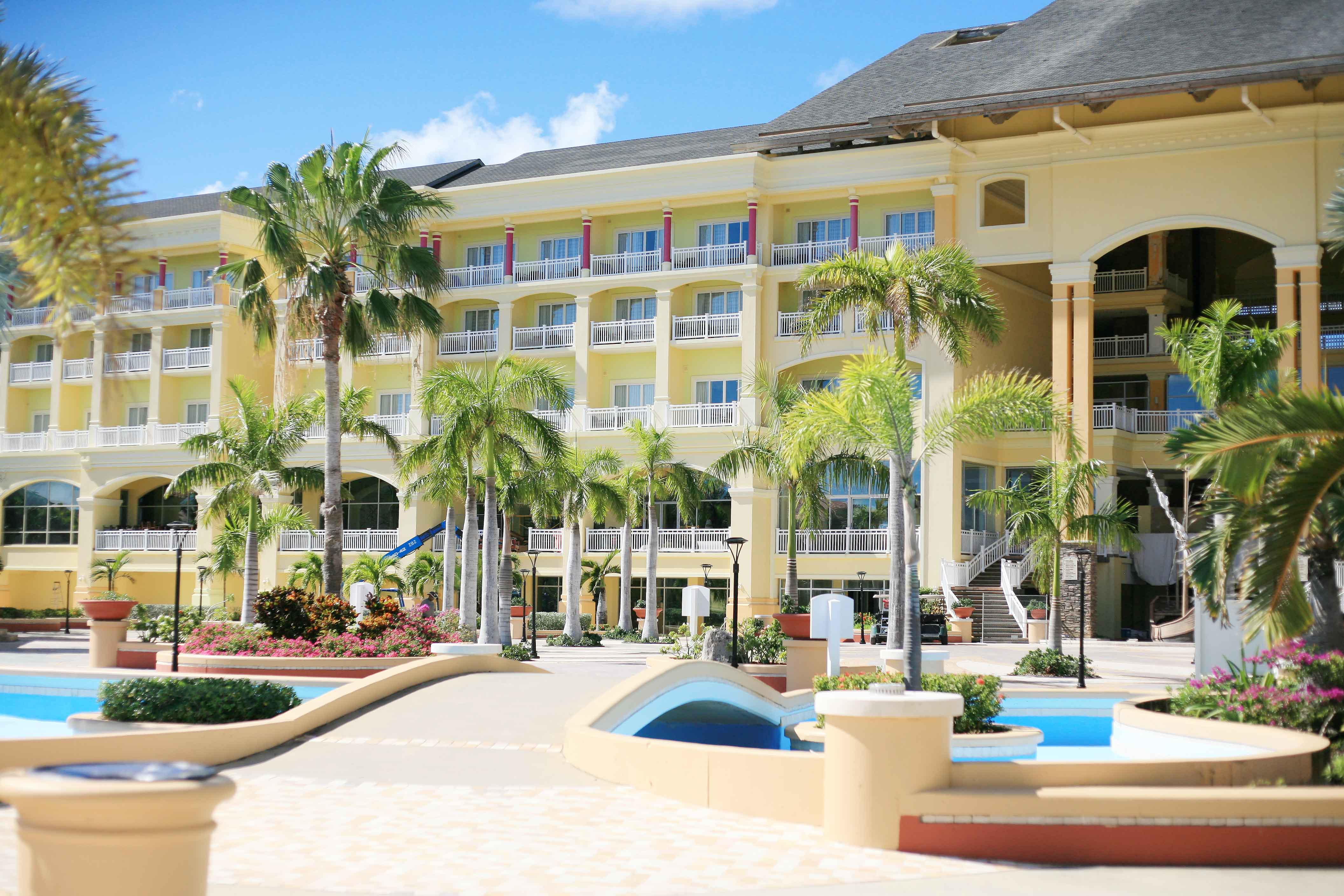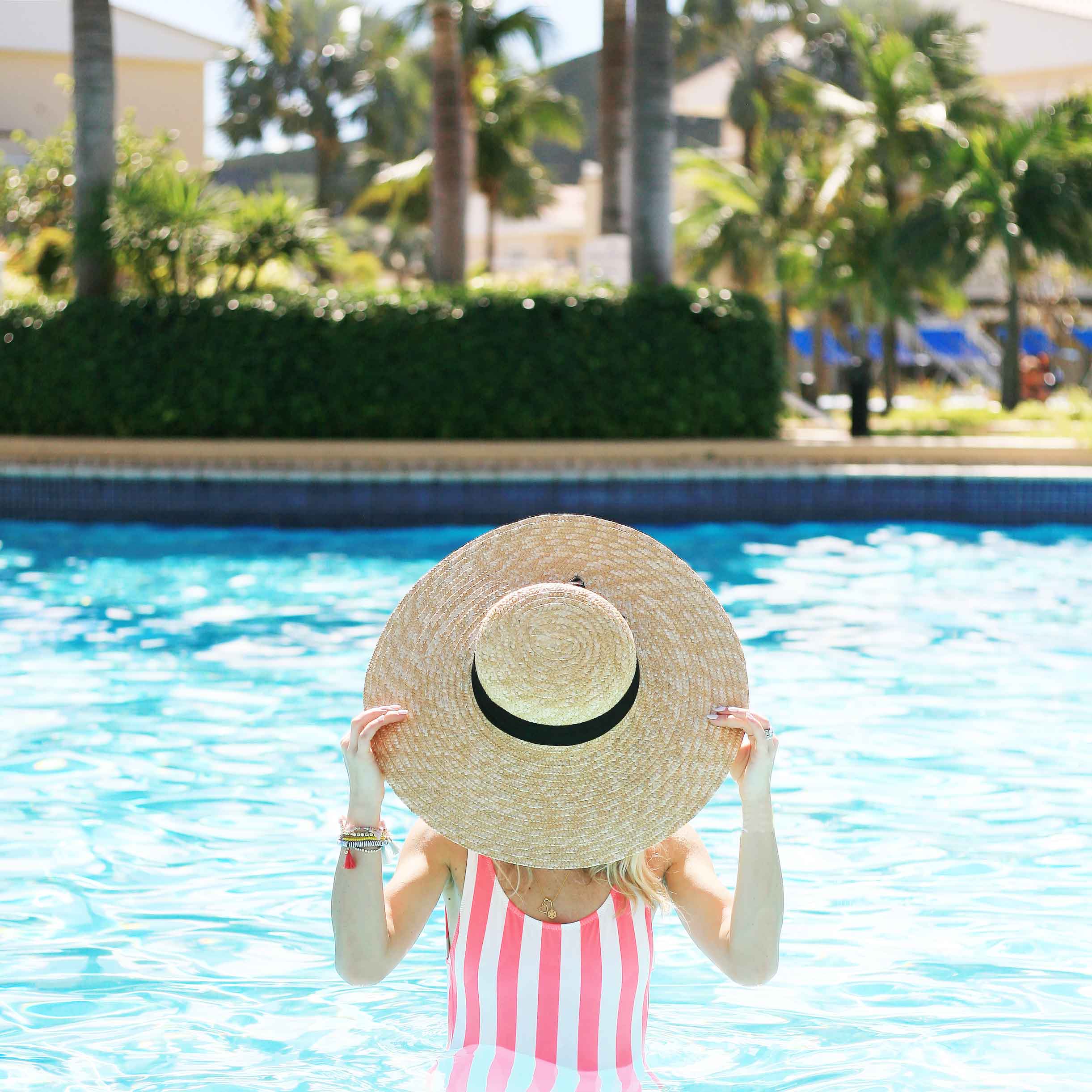 Hat: c/o San Diego Hat Company l Bathing Suit: Solid & Striped l Necklace: c/o Alex and Ani l Bracelets: Bauble Bar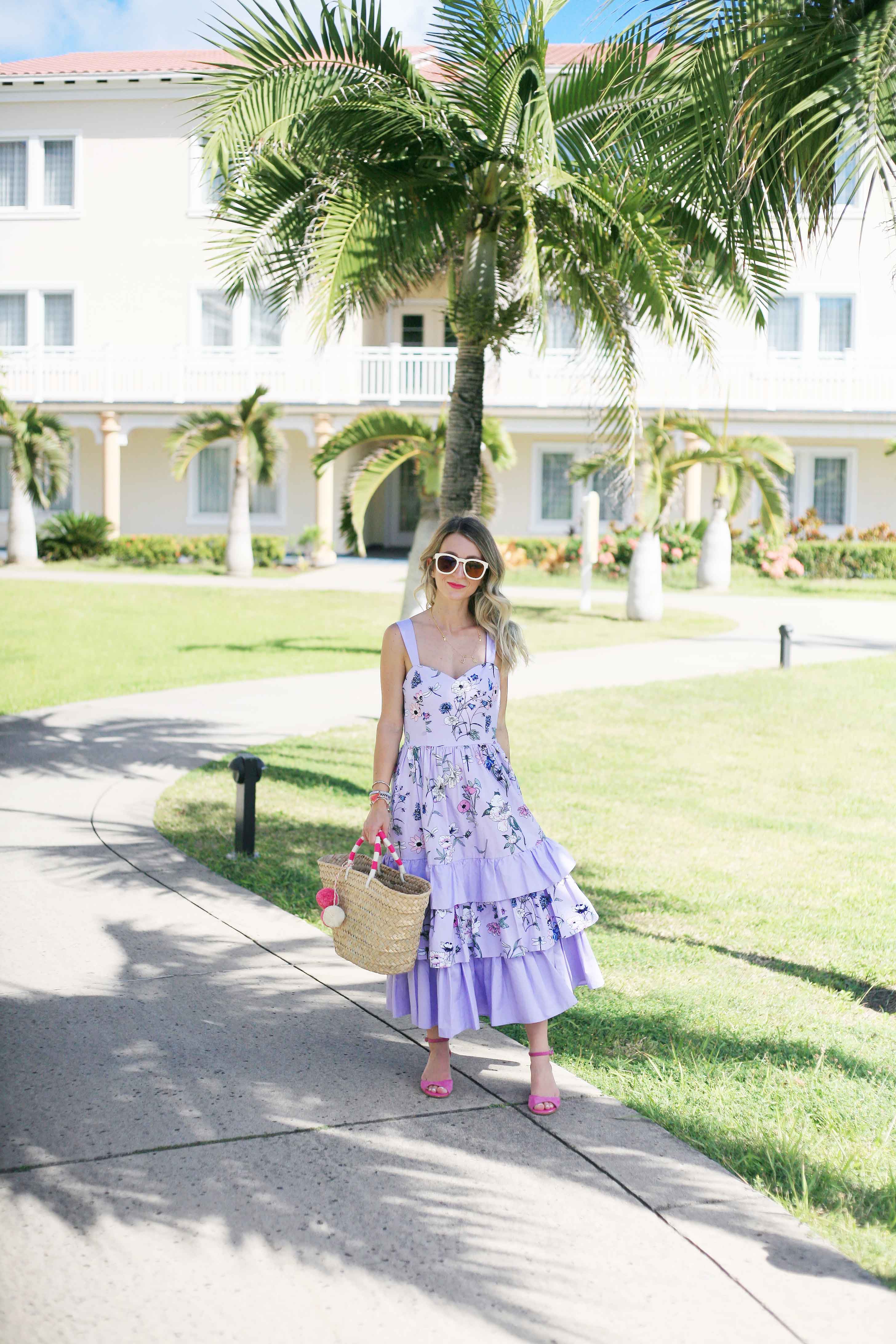 Dress: H&M l Necklace: c/o Alex and Ani l Bag: c/o Kayu l Shoes: Nordstrom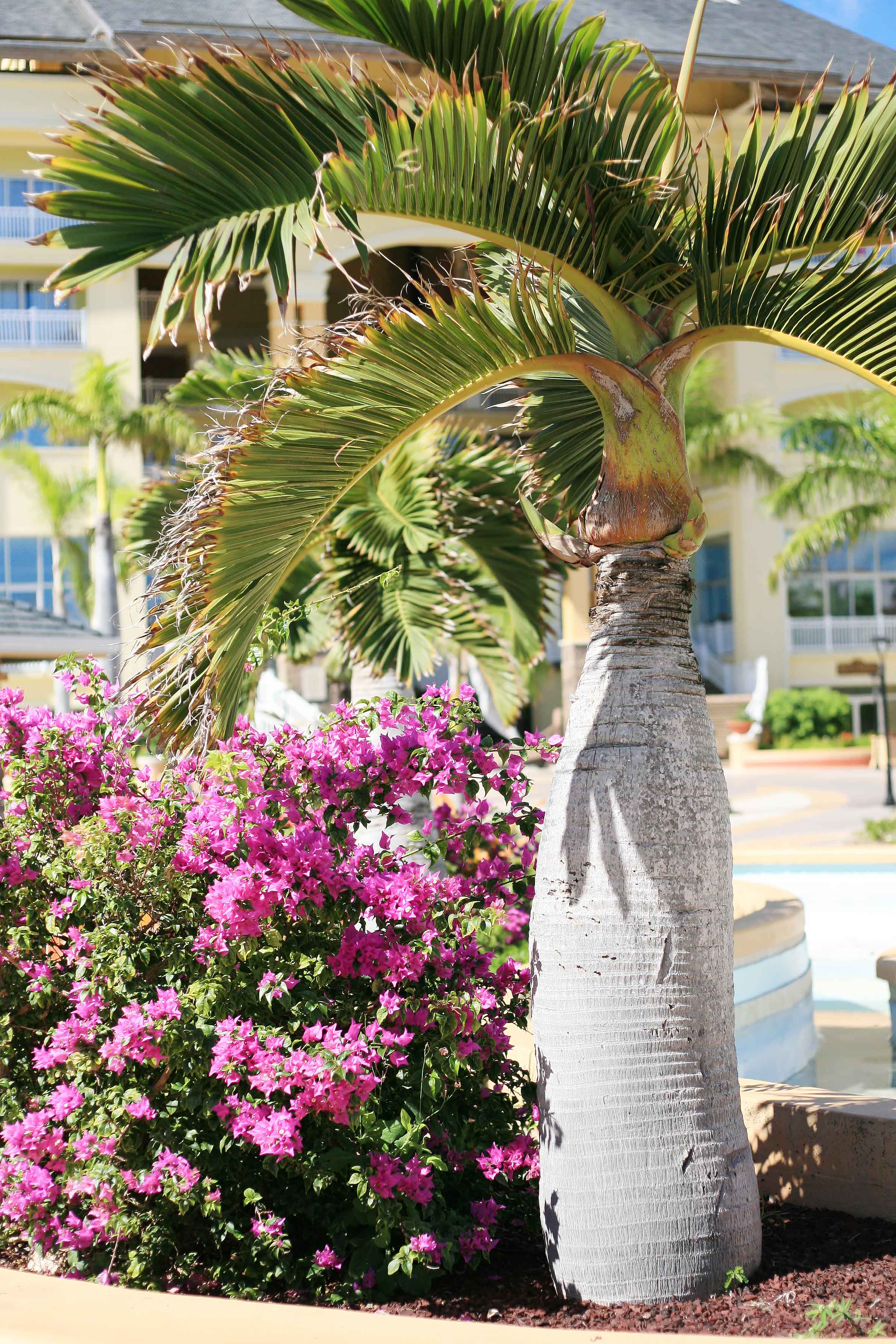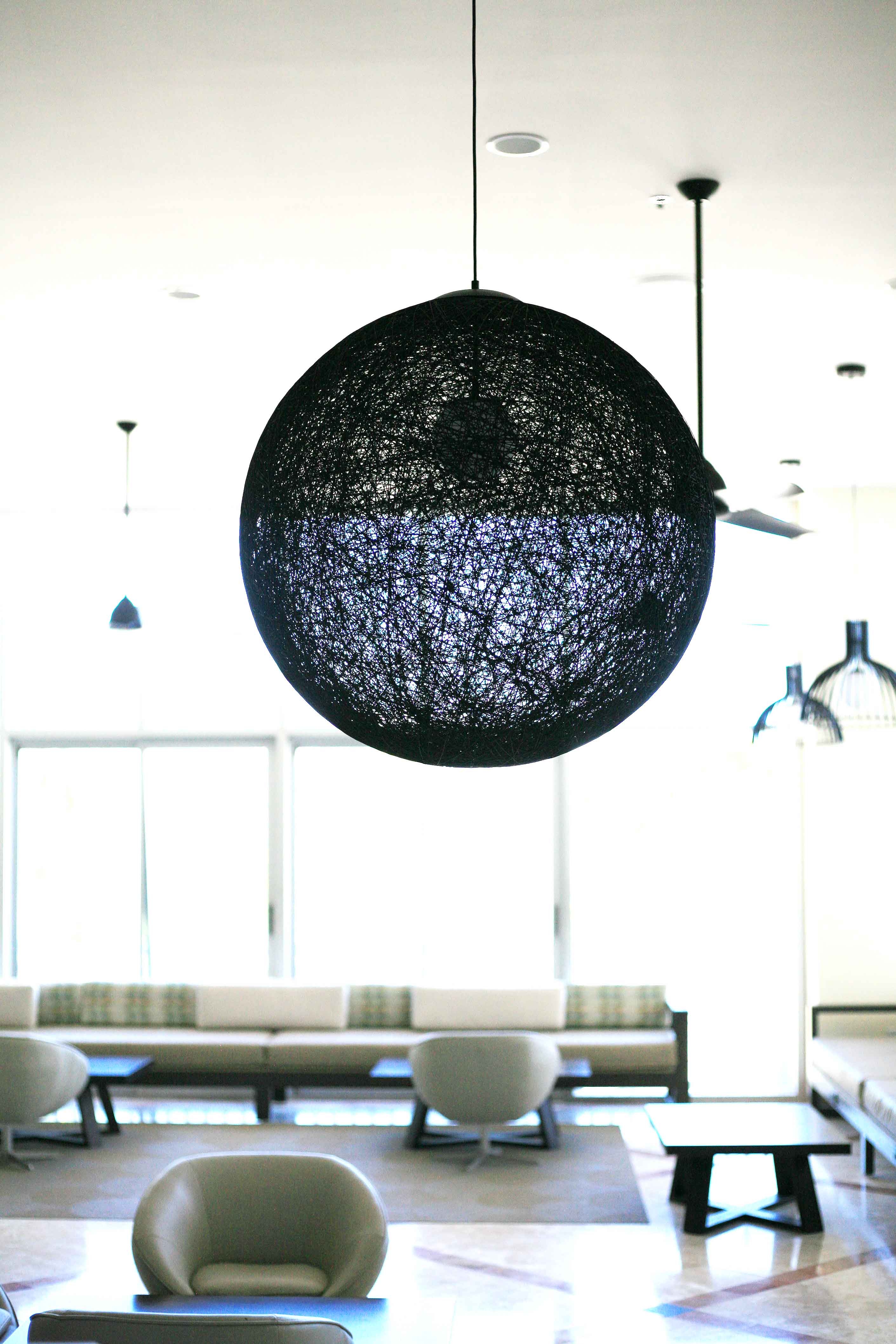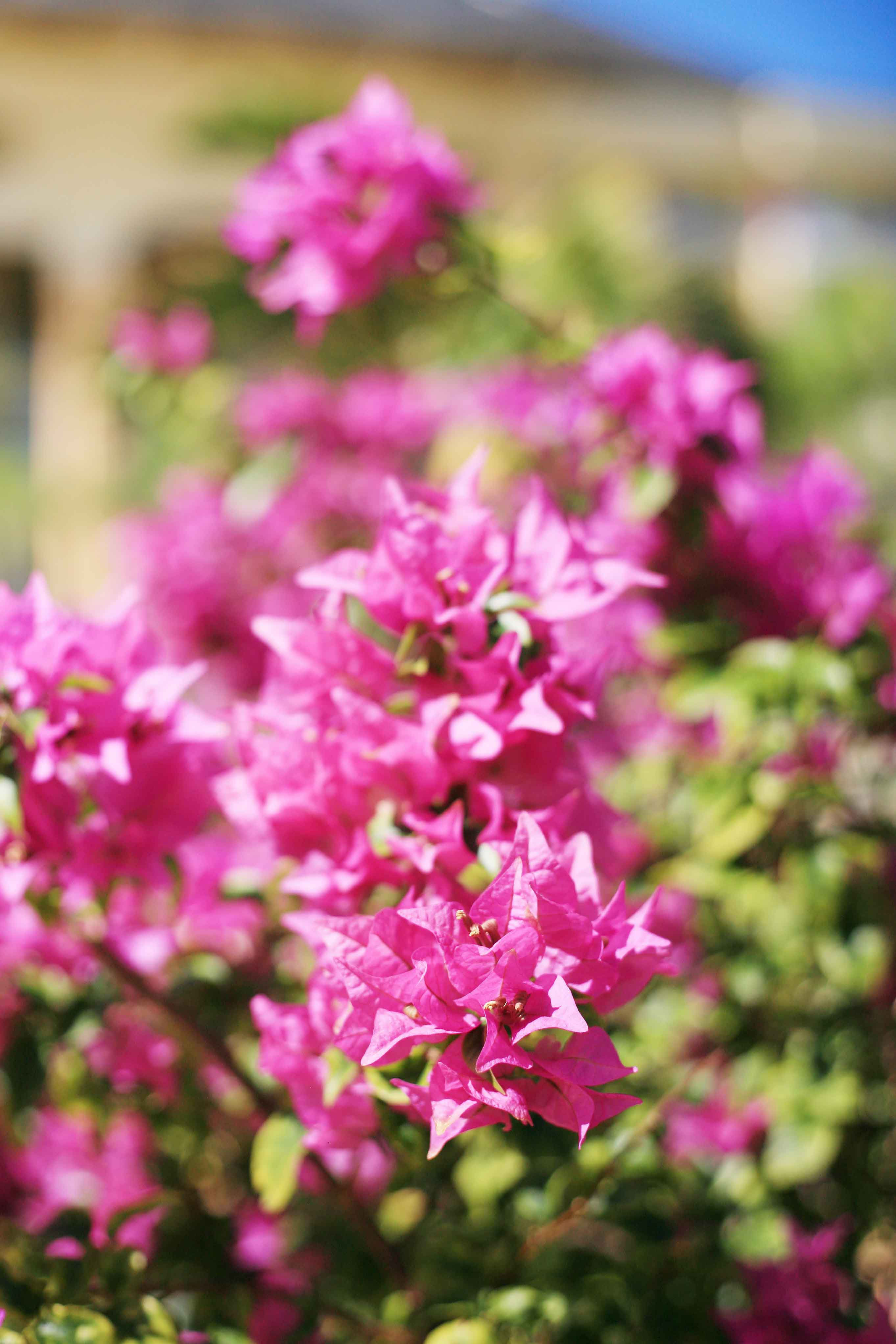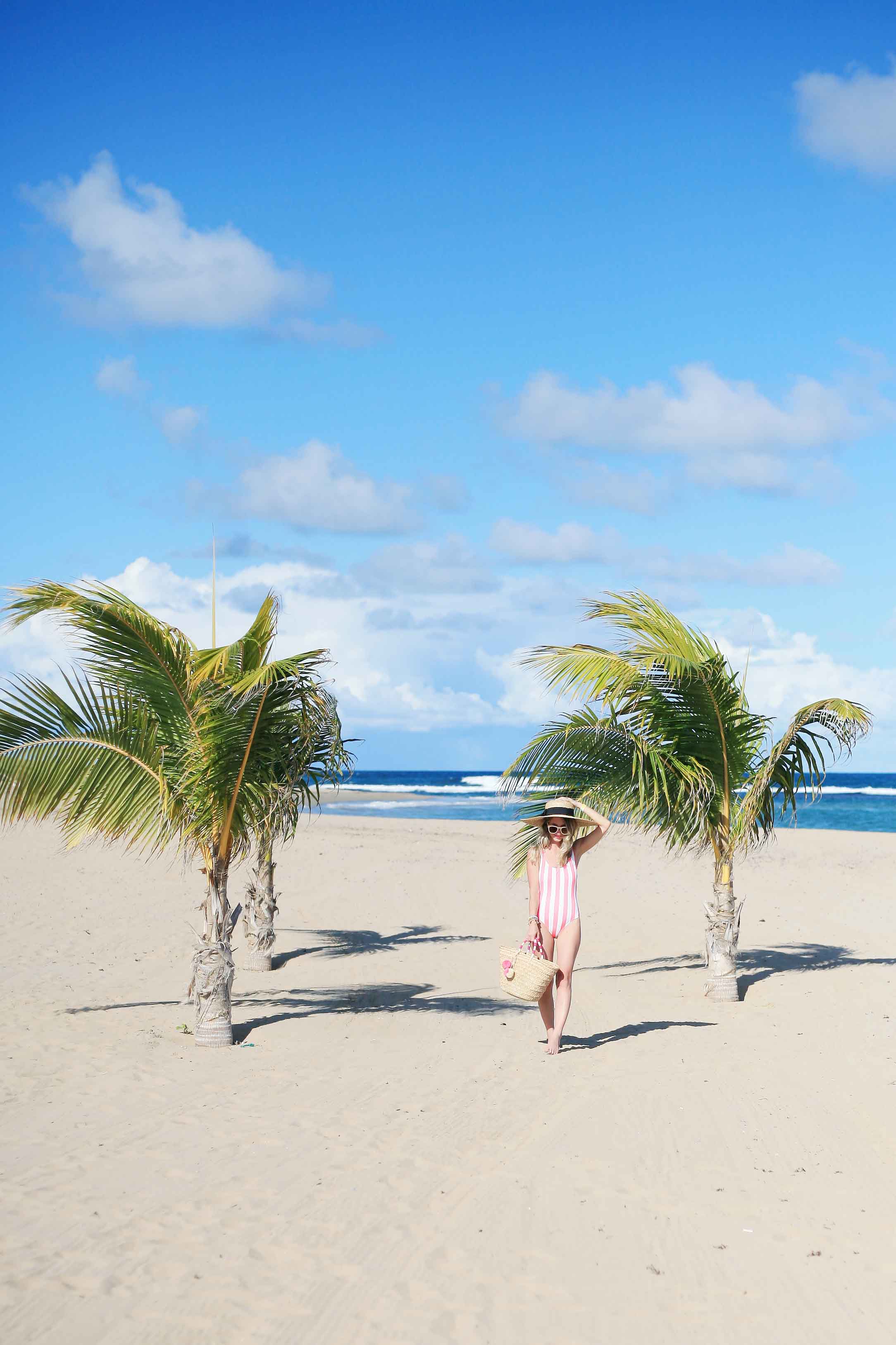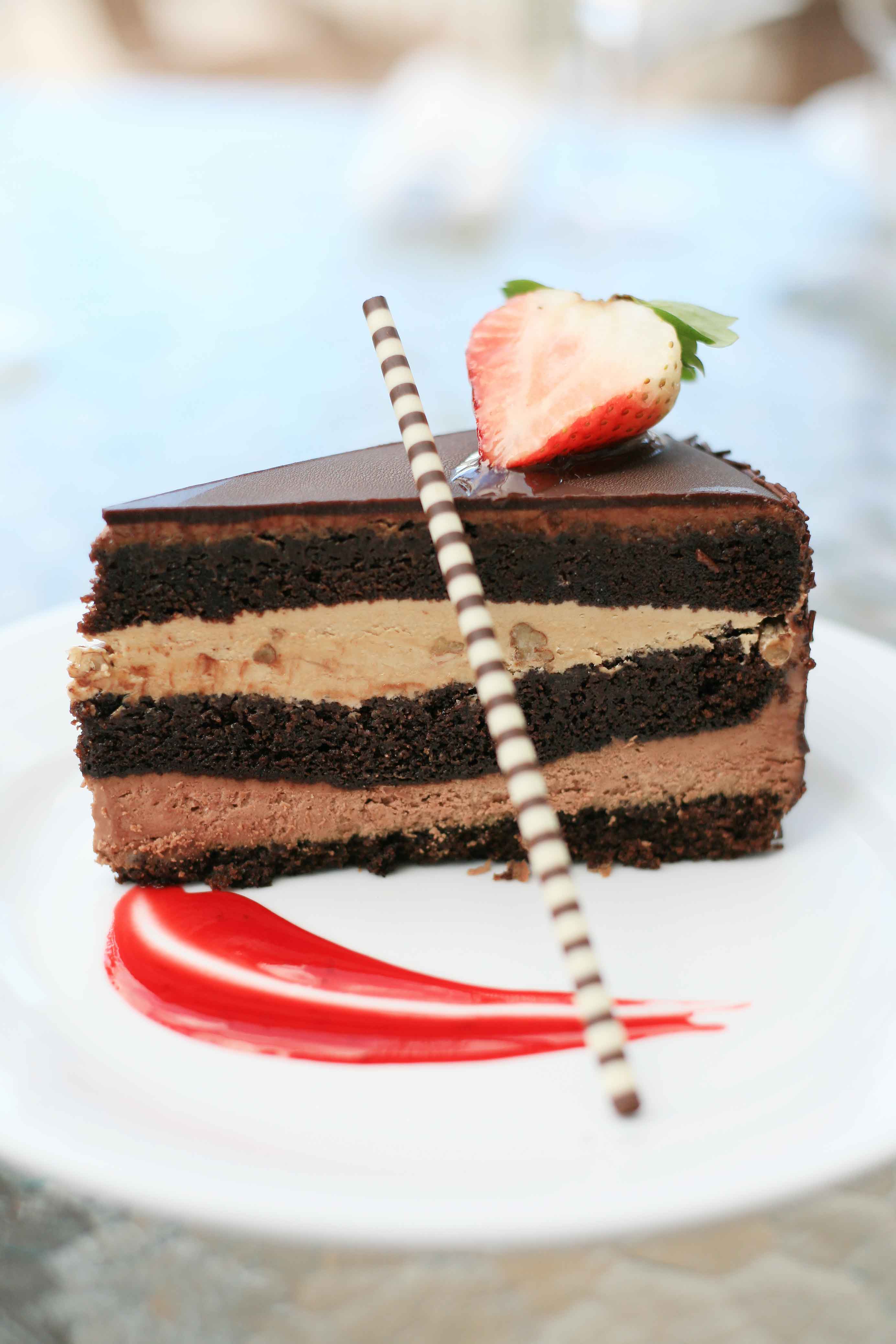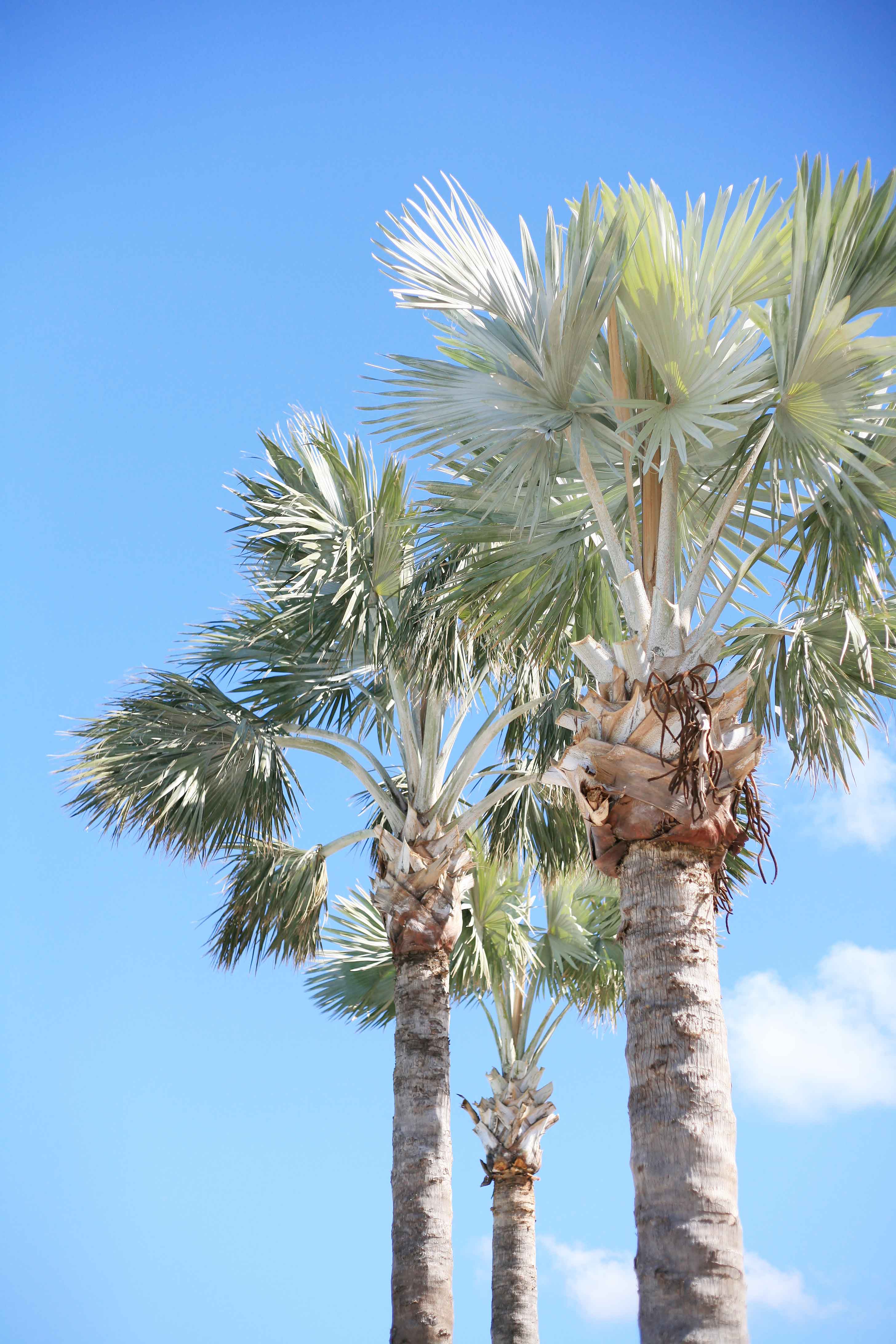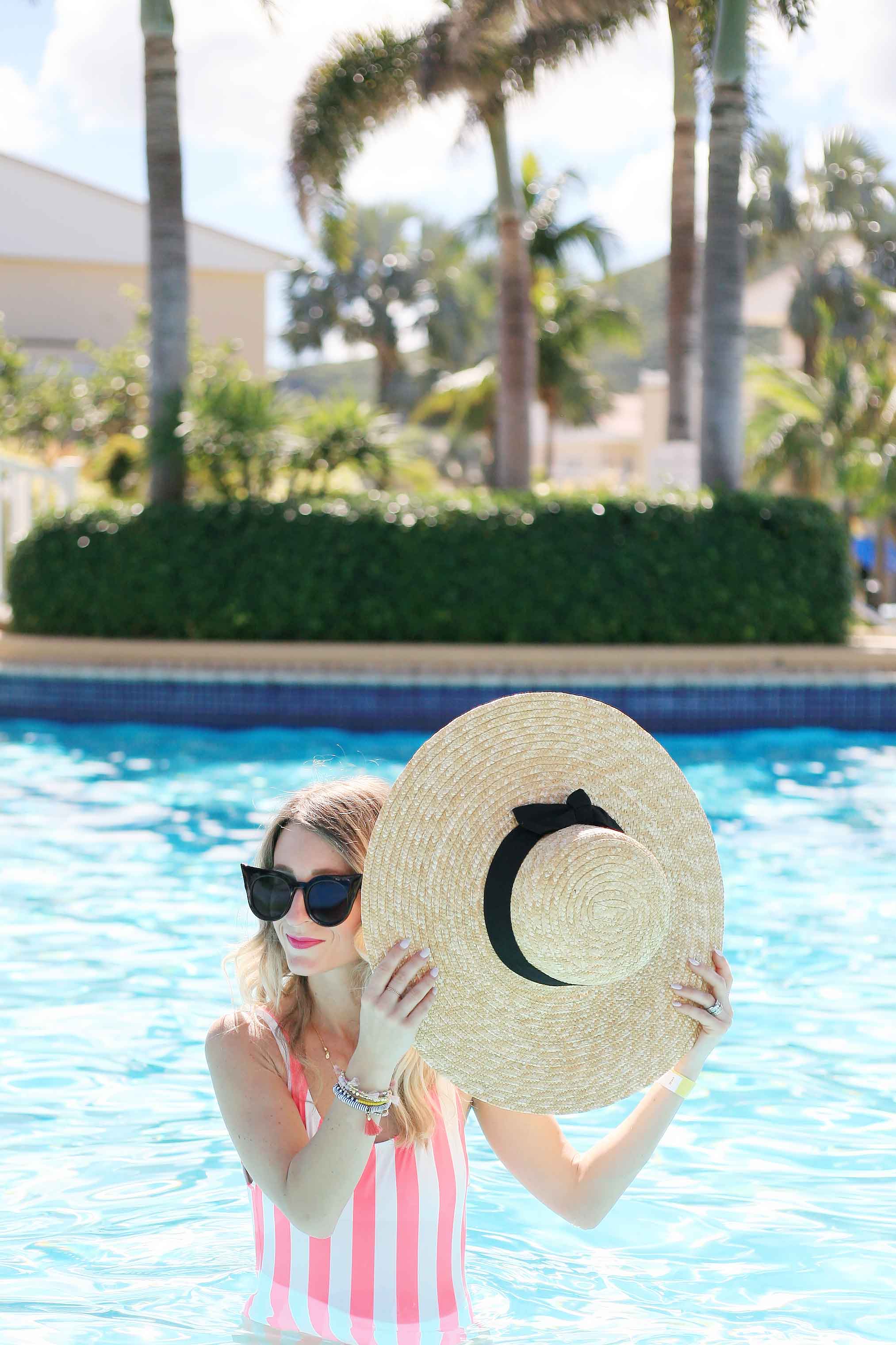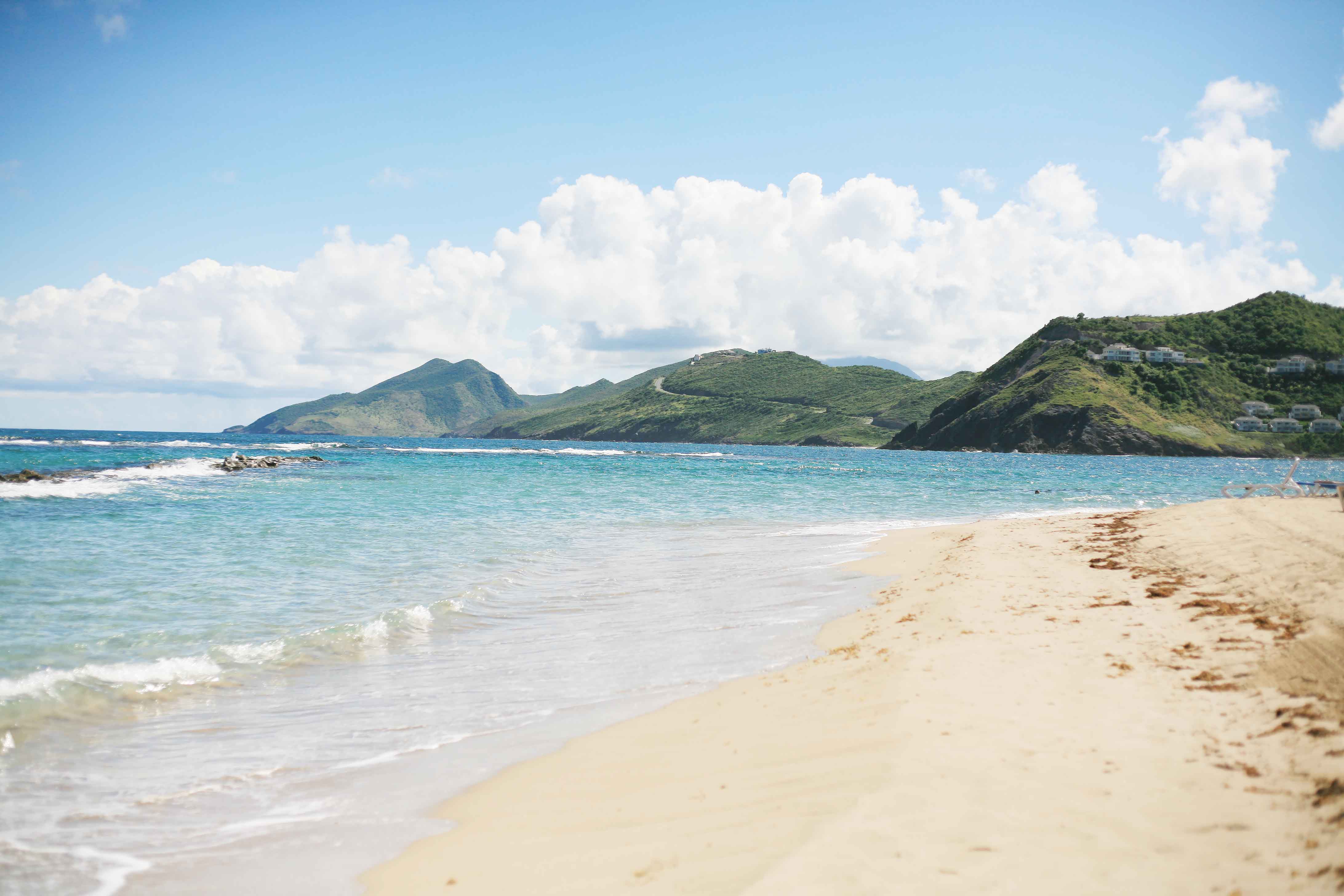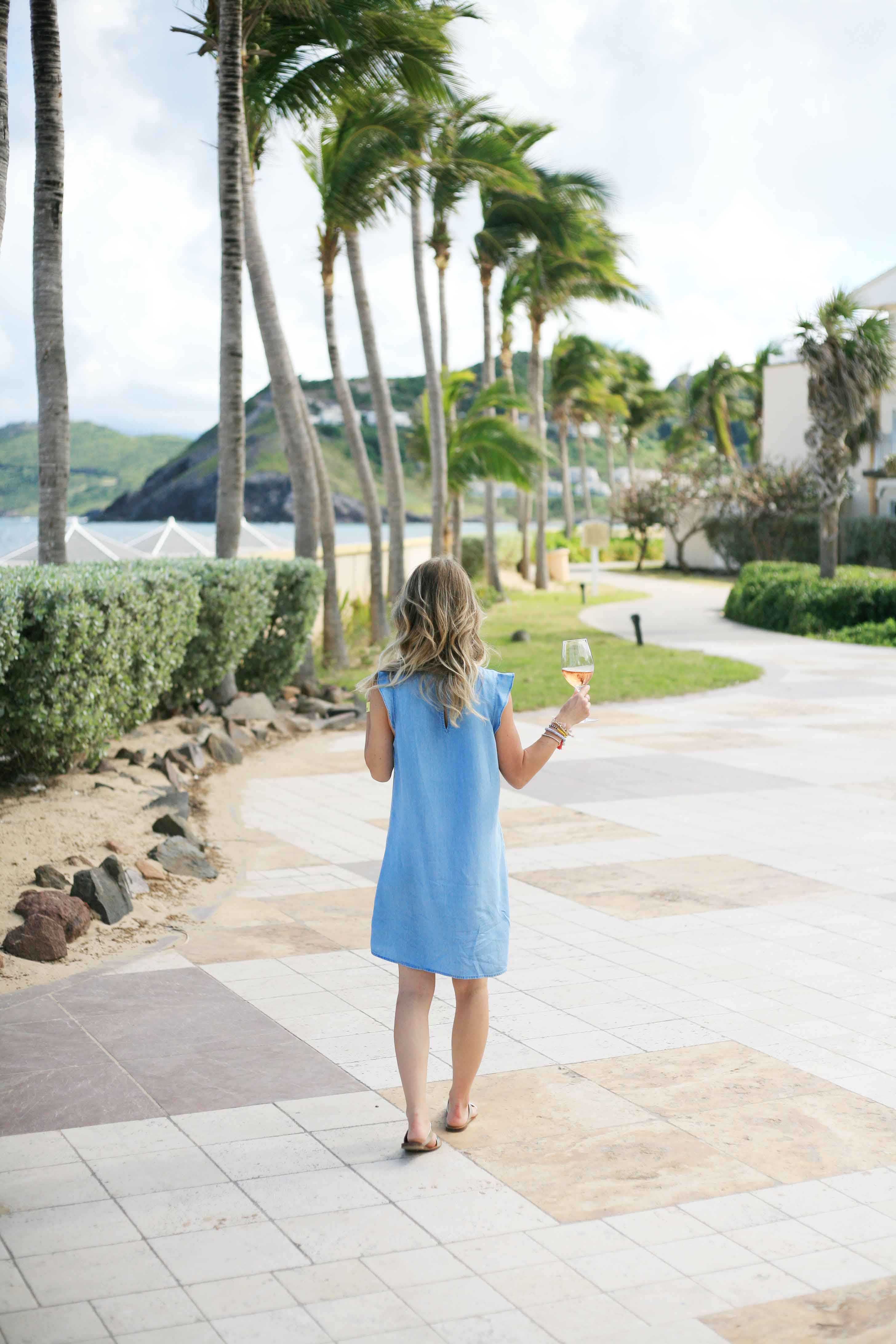 SAN JUAN MARRIOTT RESORT & STELLARIS CASINO
After our stop in St.Kitts, I took a glorious nine day social media break to truly relax and enjoy our cruise – and it was worth every last second. Once back in Puerto Rico we had 8 hours to spare before our flight home, so we spent it at the beachfront San Juan Marriott Resort and took in one last day of sun and sand on this beautiful island.
It rained for a good part of the morning so we decided to head to the breakfast buffet and chowed down on the most amazing spread overlooking the beach. A fresh juice bar and donut wall were the icing on the cake, and we lingered as long as we could before heading out to find our spot by the pool.
It was a pretty chill day for us, so we really did nothing more than sunbathe, read, and lounge in the quiet hot tub. The staff at this resort were all extremely friendly, helpful, and ready to care for our every need. Bar service at the pool was totally on point, and the Mojito's were some of the best we had over our entire vacation!
Last days of vacation are always kind of depressing, but when you get to spend it in beautiful surroundings and with the ones you love, the sadness doesn't last too long. Our day at the San Juan Marriott rounded off our 12 day vacation just perfectly and any chance to head back to this wonderful spot is high up on our to-do list, and should be on yours too!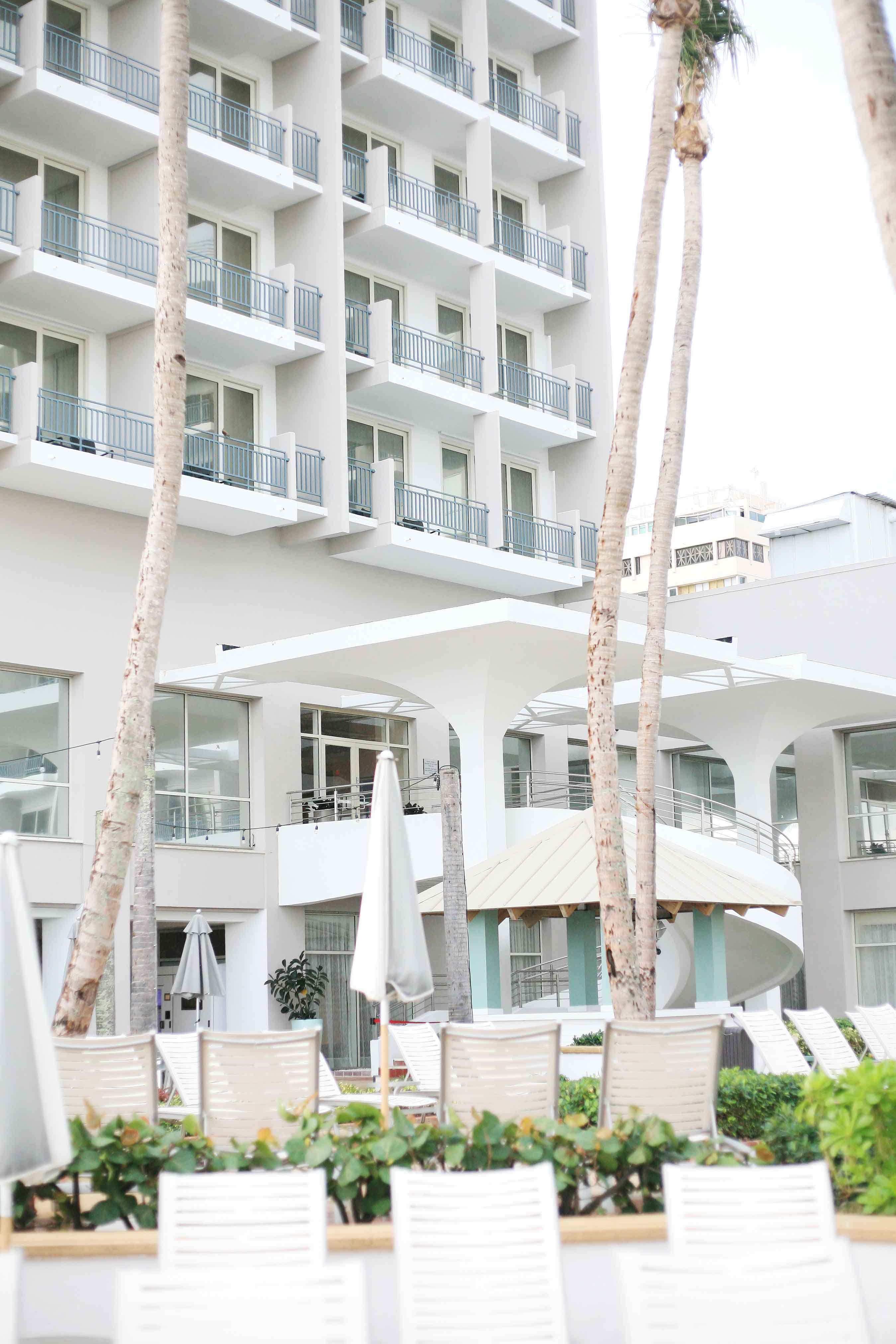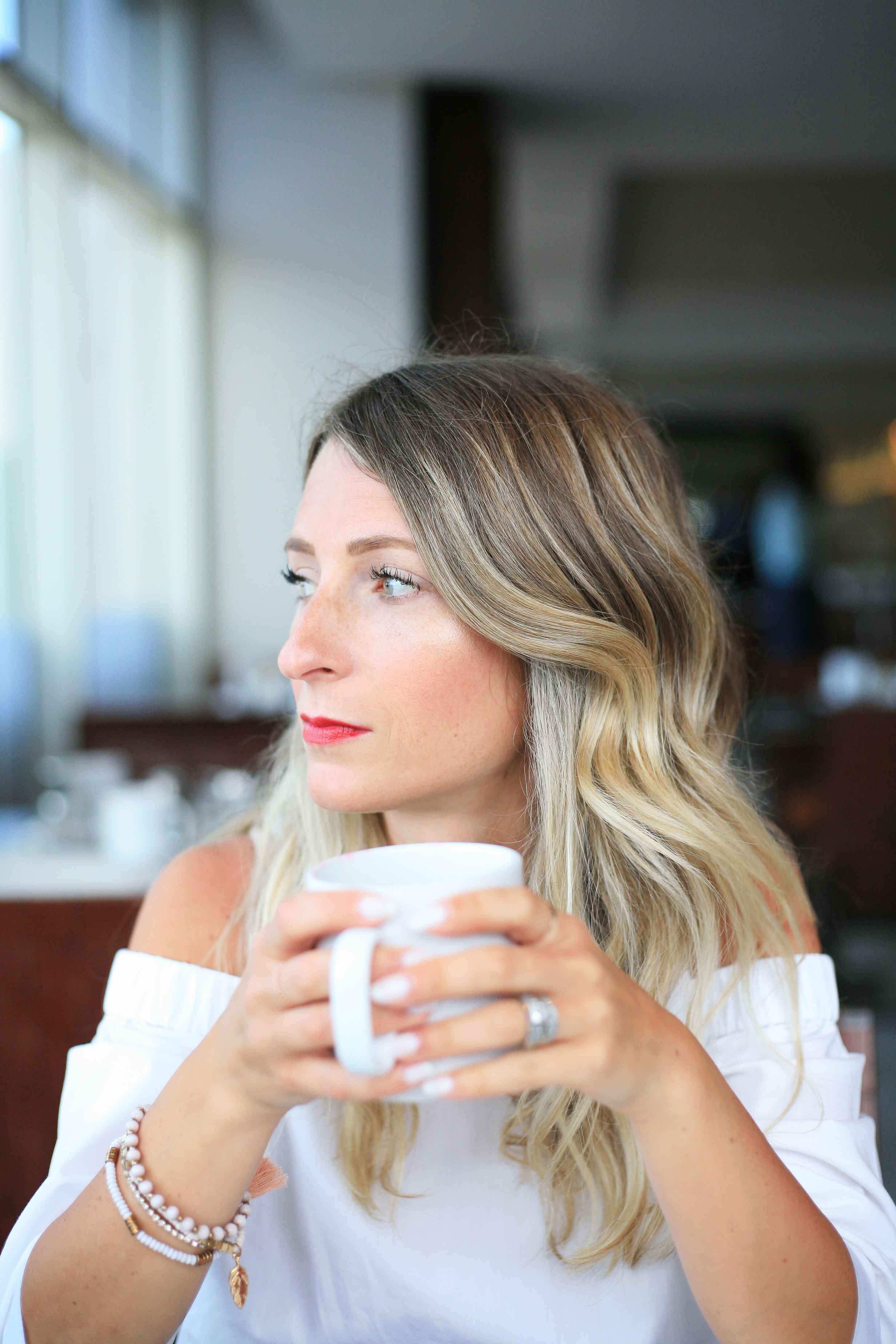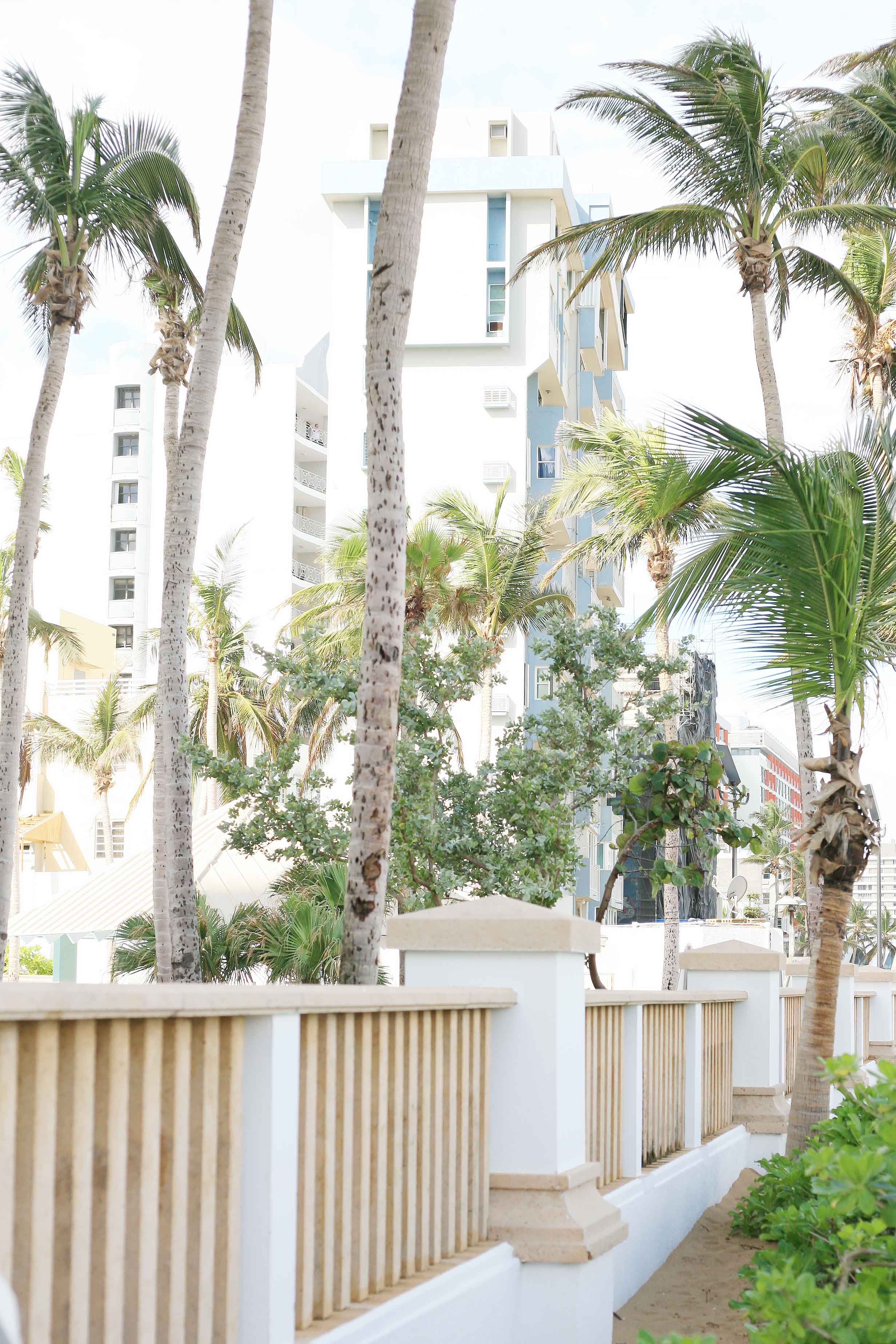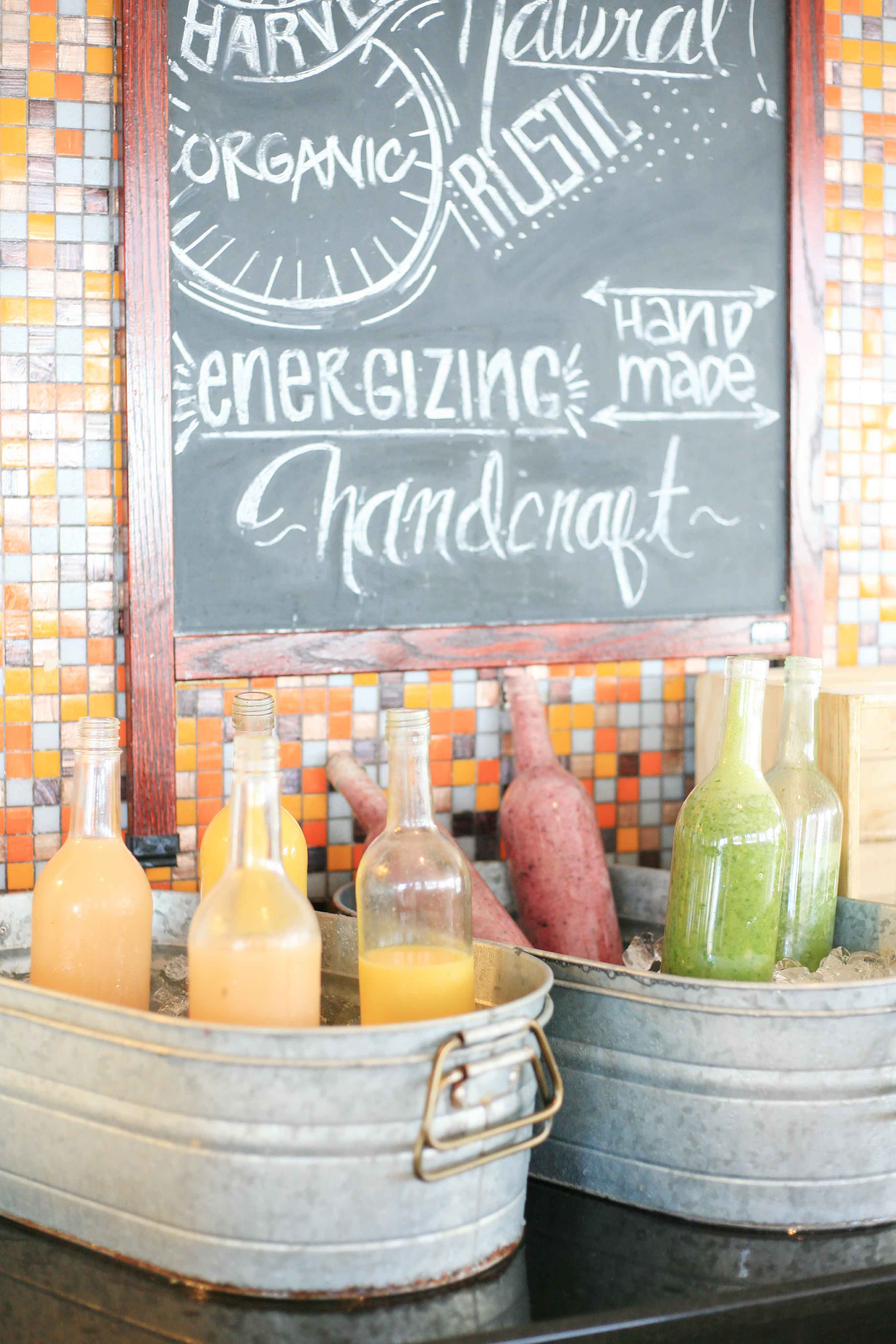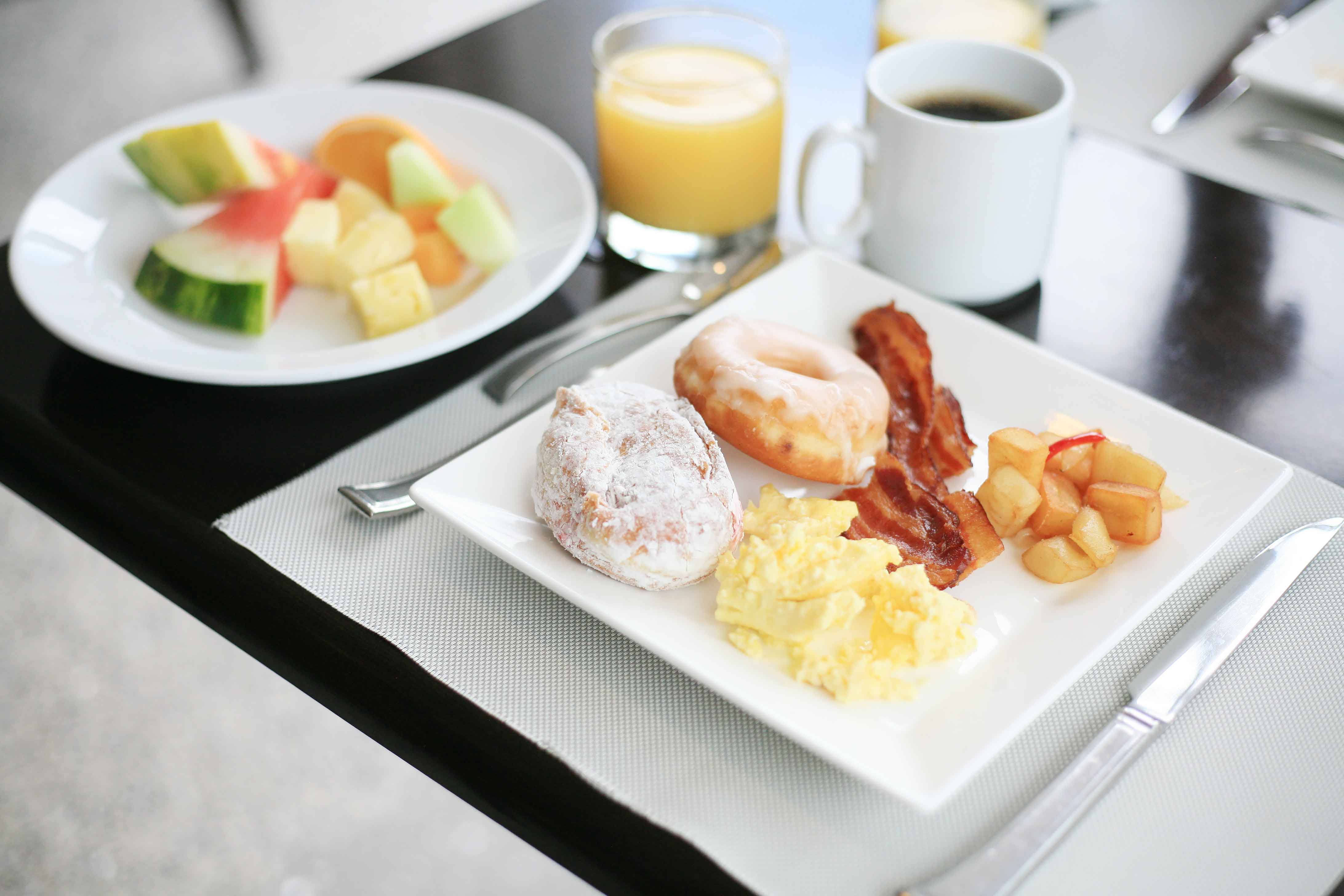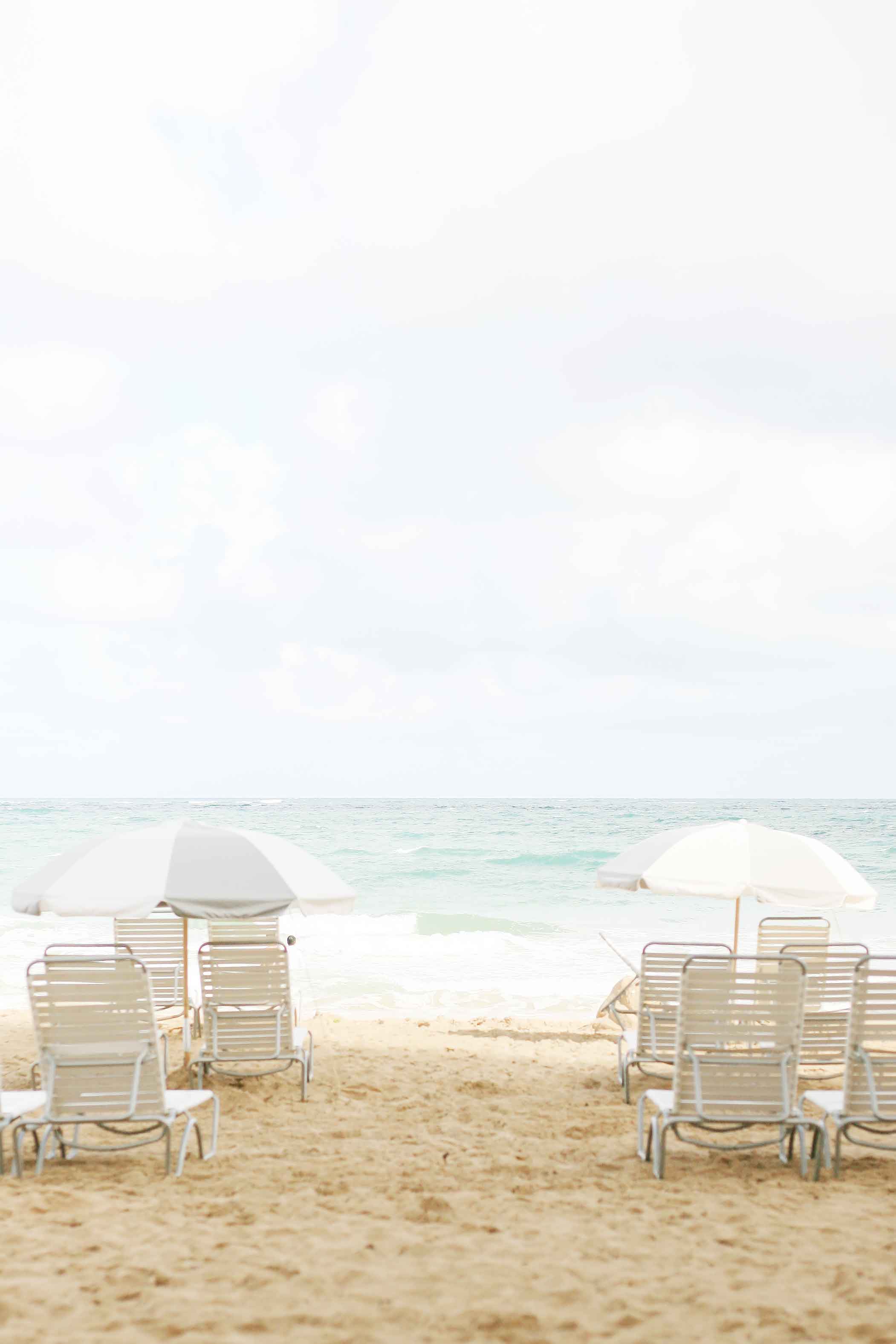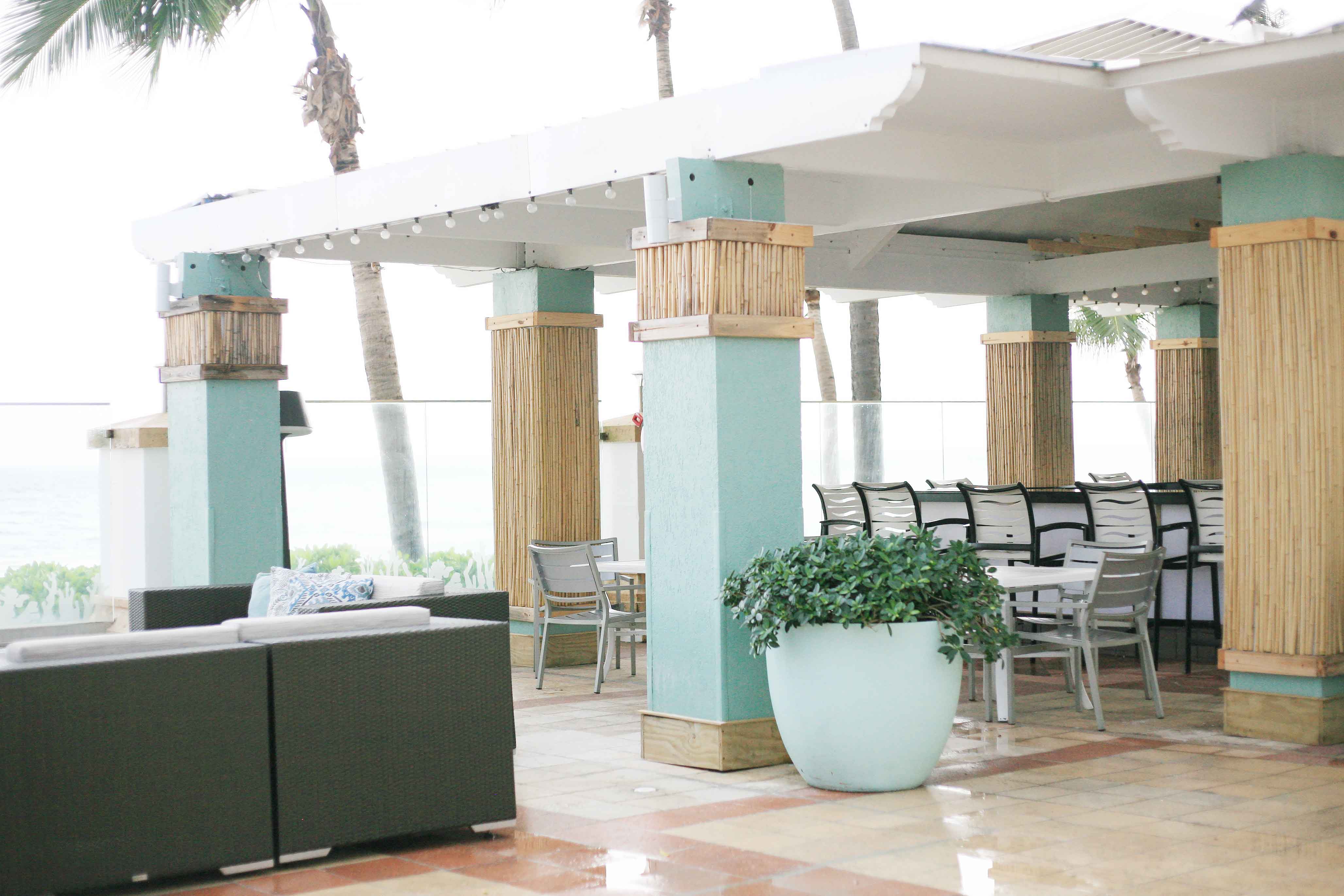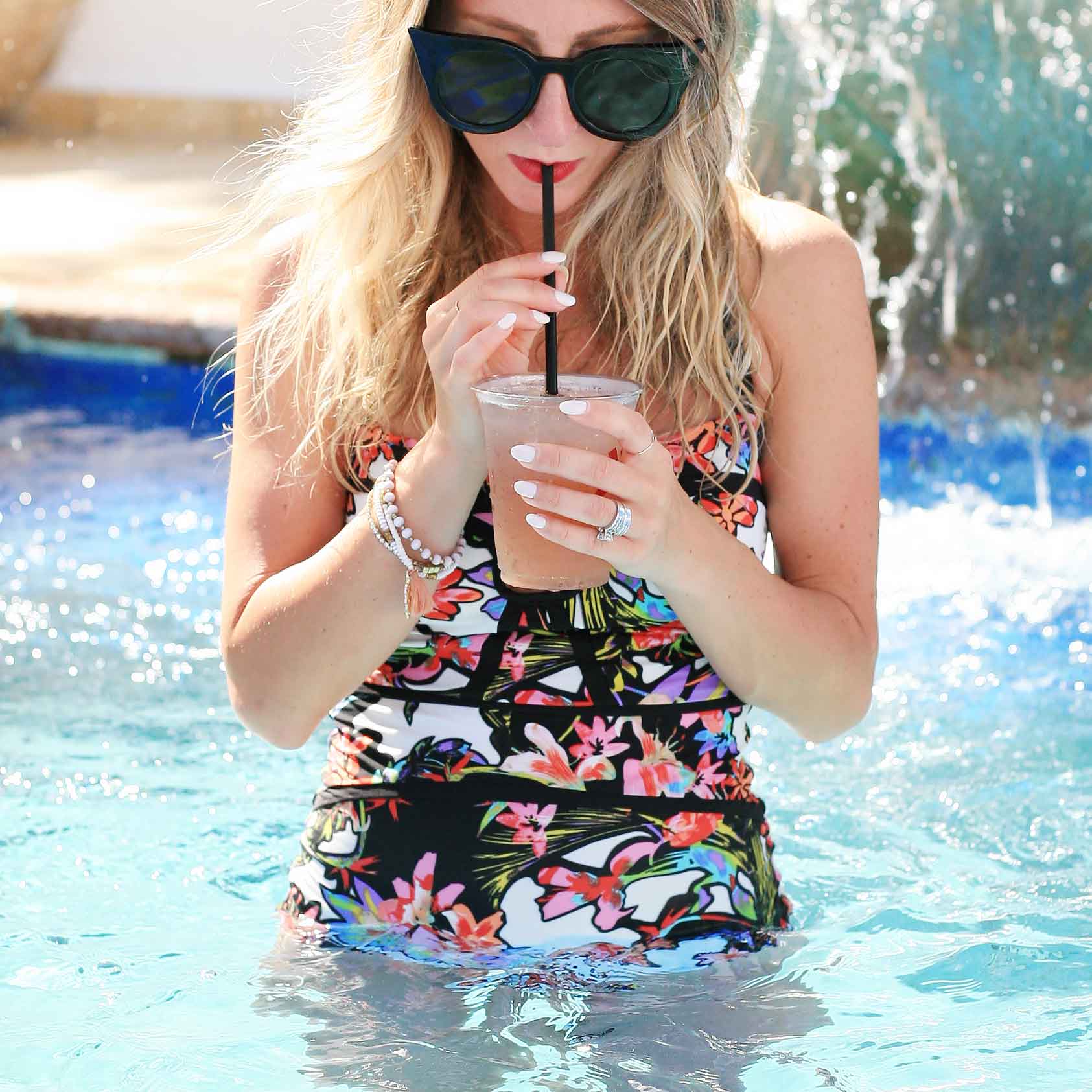 Bathing Suit: Nanette Lepore (old, similar)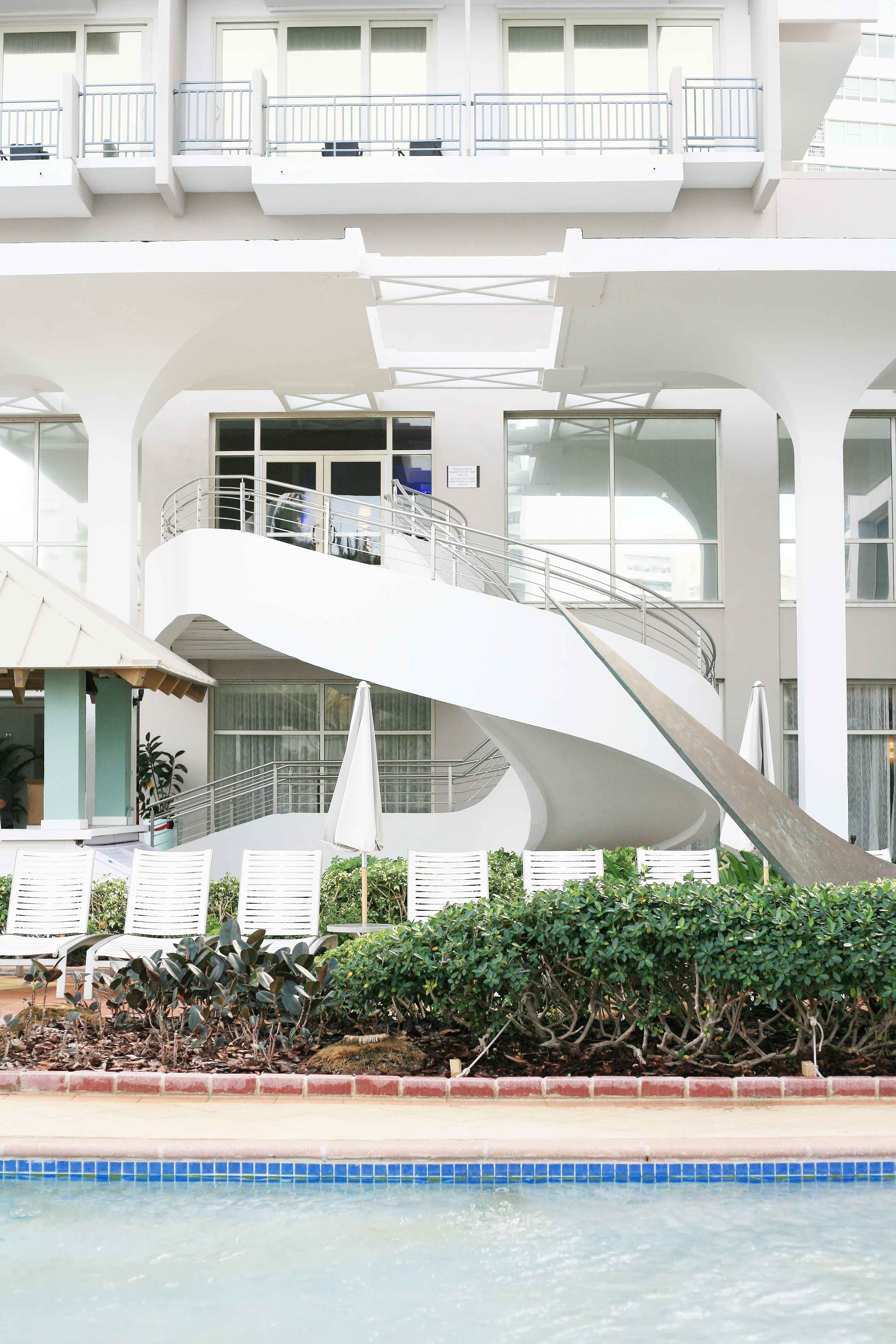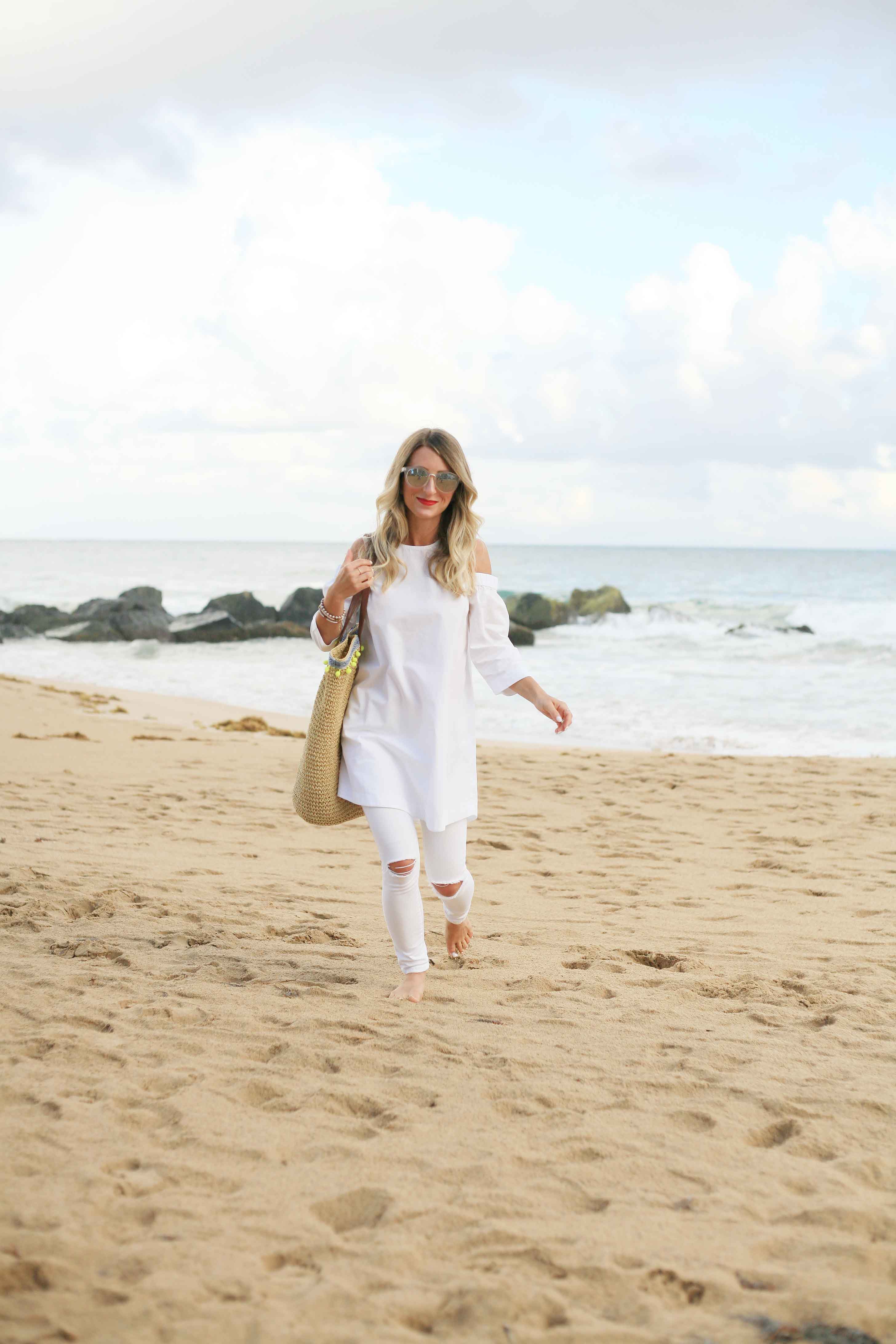 Dress: ASOS l Jeans: GAP l Bag: Lord & Taylor (similar)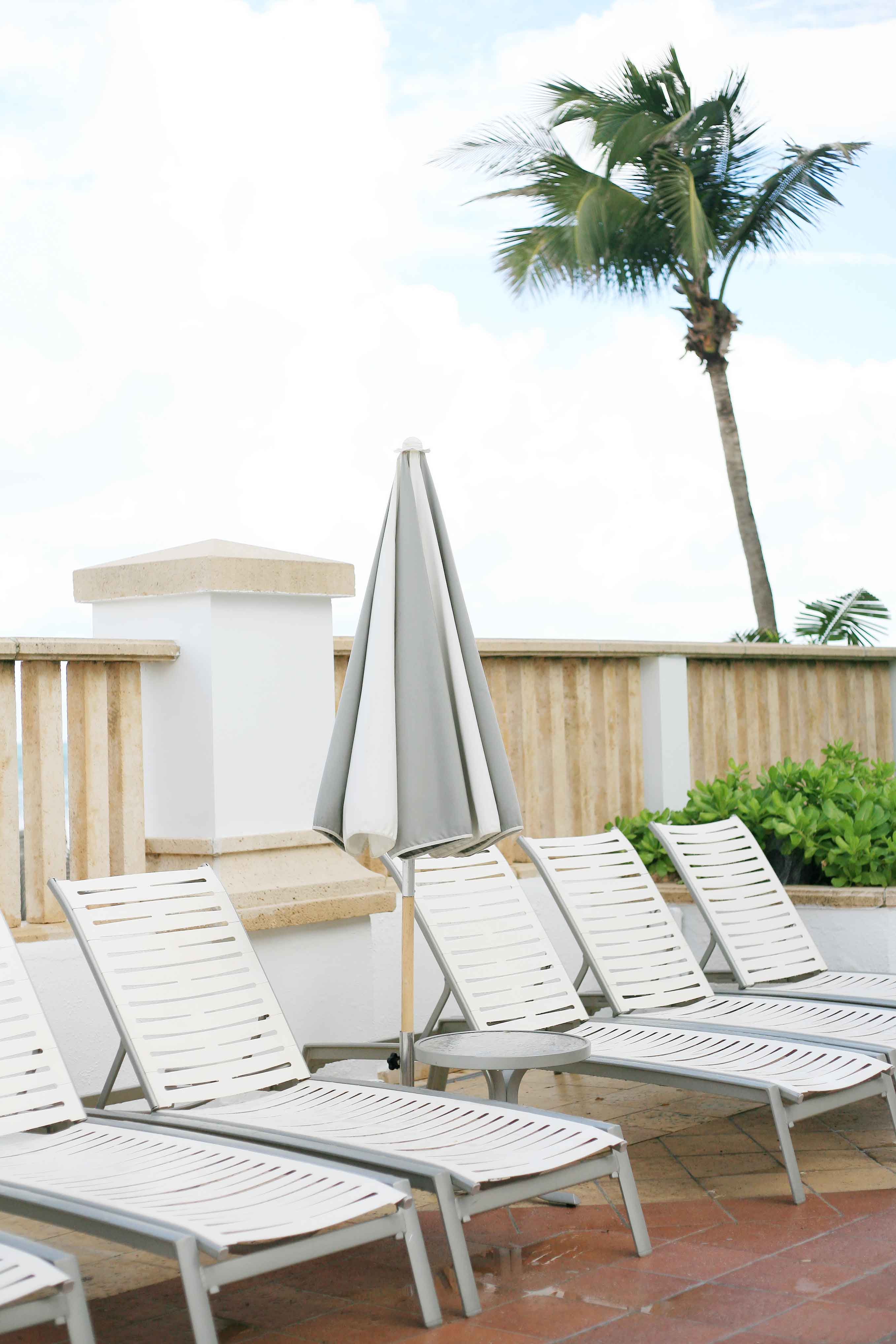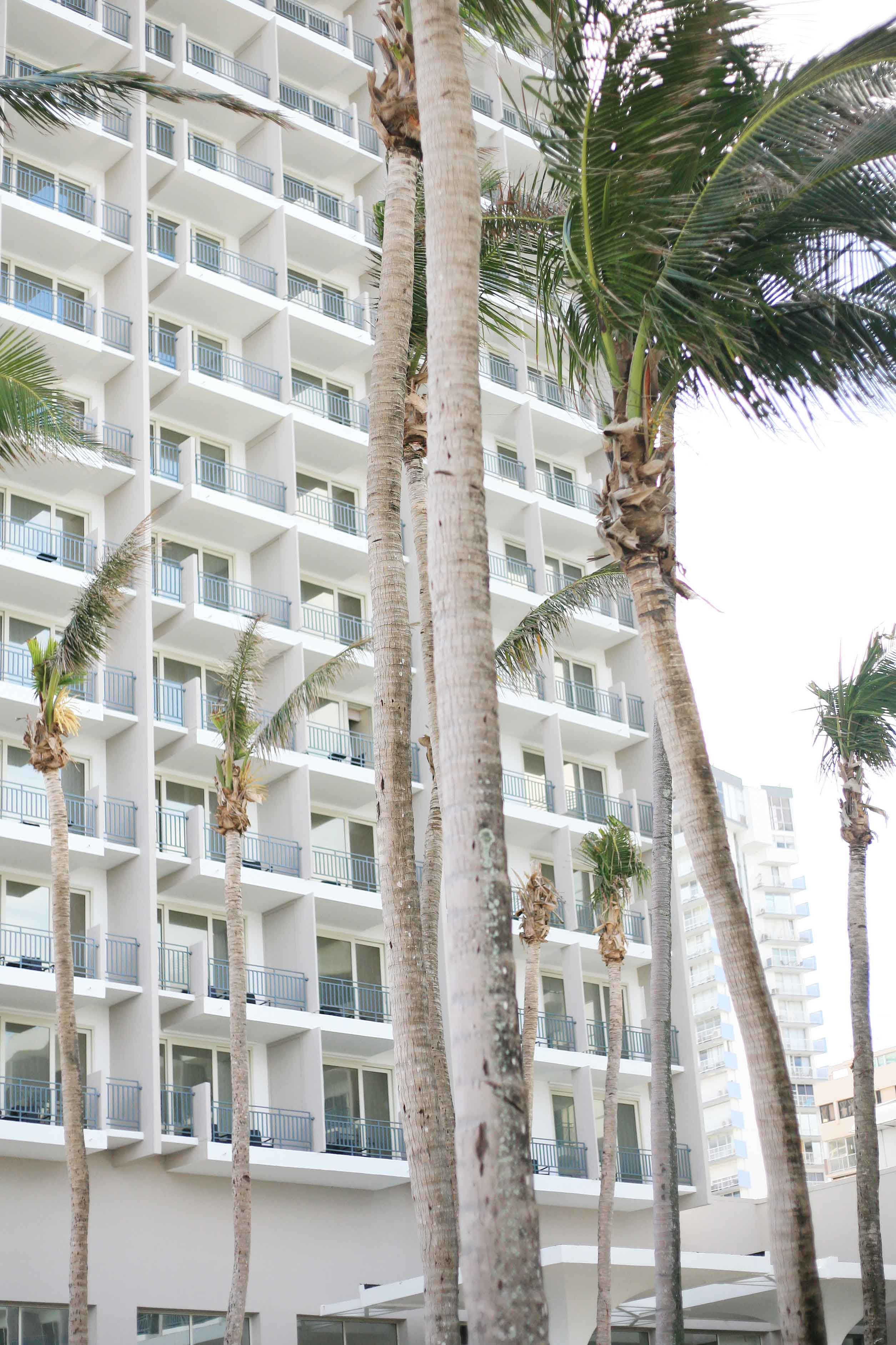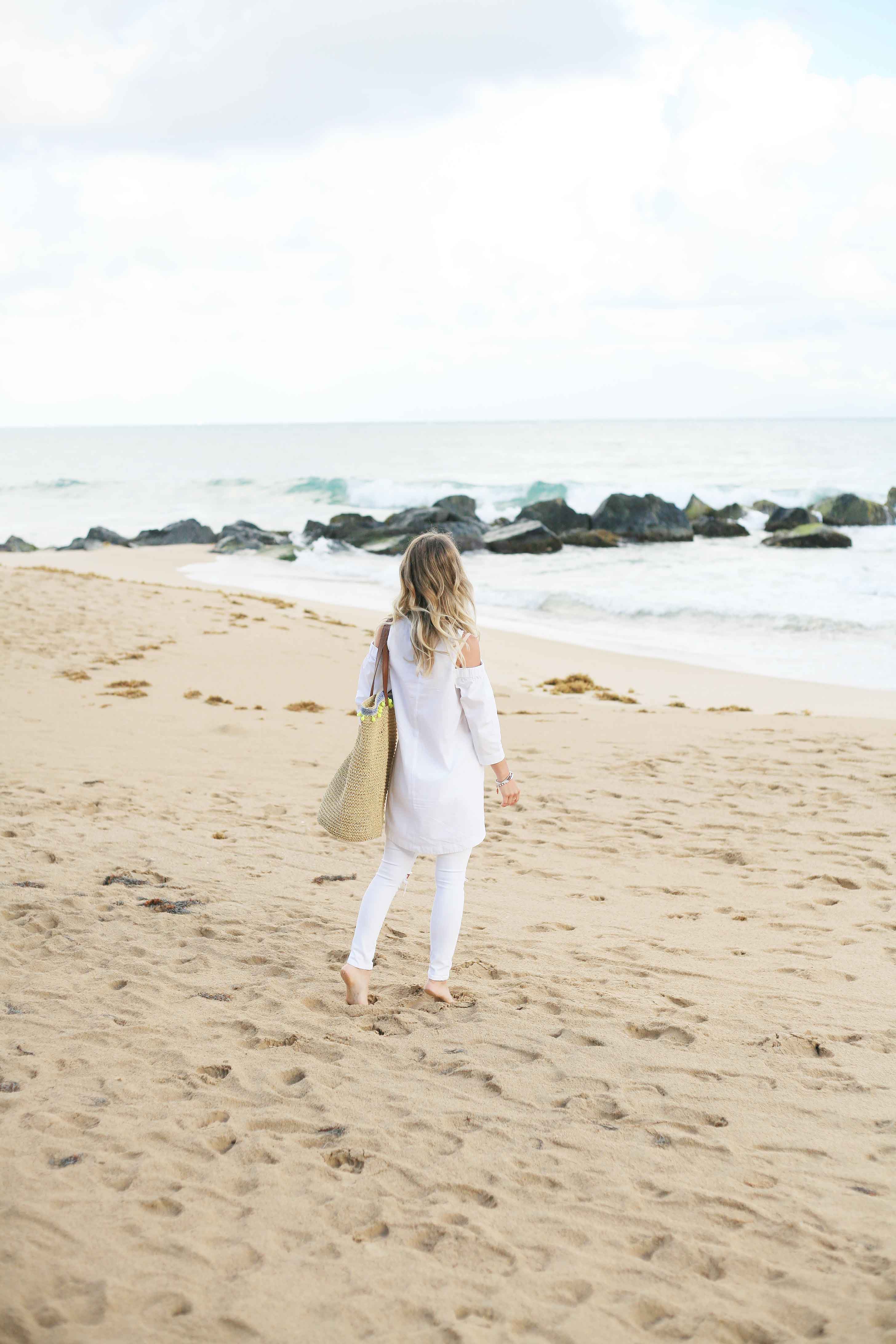 *This post is Sponsored by Marriott. In exchange for this post I have received perks in the form of hotel stays and/or compensation. All opinions on this blog are always my own.